2009 WSOP Preview: Downtown Las Vegas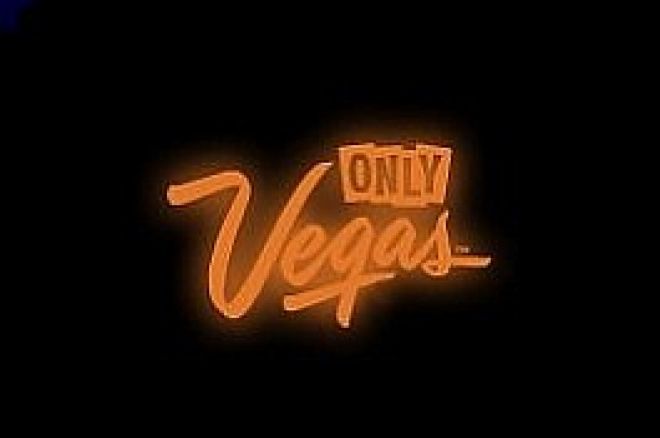 The most common off-the-Strip side trip taken by Las Vegas visitors to the World Series of Poker is a step back in time to downtown Las Vegas. Not that Casino Center Drive is all that retro these days; there are fits and starts of remodels and rebuilds going on all over downtown. But downtown Las Vegas will always be a reminder of what the old days were like, simply because they don't blow up casinos downtown – they rework and remodel instead.
There are two ways to begin your downtown Las Vegas adventure. Take "The Deuce" bus on the Strip heading north and get off downtown on Fremont Street, or you can jump in a cab anywhere and say: "Take me to Binion's." Let's take a cab.
The cabbie will drop you off under the covered portico at Binion's Gambling Hall & Hotel (formerly known as Binion's Horseshoe). As soon as you step inside, you will find yourself looking out over a sea of poker tables. You are walking into the Binion's poker room tournament area. During the Series, there is likely to be at least one tournament running from the Binion's Poker Classic series. If you head up the right side of the casino, you will come to the new cash-game poker room and the relocated Poker Hall of Fame and World Series of Poker Wall of Champions. A lot of poker players start and finish their downtown tour right here in the poker room at Binion's.
If you are determined to see more of downtown, just walk out the wide-open back wall of the casino onto Fremont Street. Look up and you will see the structure for the Fremont Street Experience. One very good reason to be downtown after dark is to see the light show that goes off here every hour, every night.
If you look down to your left, you will see those folks who took The Deuce strolling up Fremont Street; once they join up with you we can continue on the tour. Immediately to the right of Binion's is your chance to have a deep fried Twinkie, a deep fried Oreo, or several other delectable choices. Don't kid yourself, we all tried them once.
Continue on down Fremont Street and you will see the Plaza Hotel & Casino at the far end. Once a thriving casino with a great poker room, the Plaza has fallen on hard times, but it still looks imposing as it covers the end of Fremont Street. You will also see the Golden Gate Hotel & Casino. This one is worth a closer look. Situated at One Main Street, Las Vegas, the Golden Gate is one of the oldest operating casinos in town and the preserved interior still has a great feel. The cafeteria in the back still has those great shrimp cocktails, but the price has gone up a bit recently.
Heading back down Fremont Street, across the street from Binion's is the Golden Nugget. This place has been completely redone over the last two years. It has a nice poker room, if a bit cramped for our taste, but you want to walk towards the back of the property to the pool area. Here you will see a swim-up shark tank and yes, that water slide goes right through the center of the tank.
Back out on Fremont Street, walk down two blocks past other casinos (Four Queens, Fitzgerald's) and down to the El Cortez Hotel & Casino. On this block you will see some of the vintage neon signs from early Las Vegas, which have been restored and moved here to Fremont Street. These neon signs are truly unique and worth seeing at night, while you take in one of the jazz clubs or restaurants in this up-and-coming section of downtown Las Vegas.
If you are looking for a really spectacular view, head back over to Binion's and try the Ranch Steakhouse on the top floor. As the name suggests, the restaurant offers a wide variety of generously-portioned meat dishes, or you can just head up there for a drink and the long-distance view of the dazzling Las Vegas skyline.
Check out the FullTilt first deposit bonuses on PokerNews.com - The number one source for everything poker on the internet.