Checking in with Salvatore 'Sasa80' Tomaciello, PokerStars Sunday Million Winner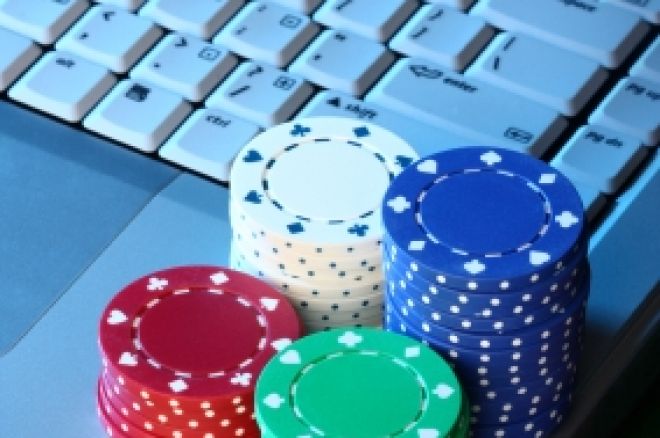 Italian online player Salvatore "Sasa80" Tomaciello scored a life-changing win recently, taking down the PokerStars Sunday Million. Tomaciello, a regular on the Italian PokerNews forum (pokernews.it) as "erotavlas" shares here his breakthrough tale with PokerNews.
PokerNews: Hi, Salvatore. Please introduce yourself to our readers:
Salvatore "Sasa80" Tomaciello: Hi. I'm Salvatore ("Sasa80" for online friends) and I'm from Benevento, Italy.
I started playing online poker four years ago, just for fun, in order to discover the secrets of Texas Hold'em. At first I wasn't so brave, playing only lower-stakes tourneys. But in these last months, consistent winnings on several rooms allowed me to get in bigger tournaments and sit-'n'-goes, such as the Sunday Million. I dedicate most part of my time to this game, when I don't work or follow others' progress. I play most nights!
PN: How long have you been a member of the Pokernews.it family?
Sasa80: I know PokerNews very well, and I registered my account several years ago. I immediately found myself comfortable, thanks to the helpfulness and professionalism of the whole staff and the guys in the forum. I'll never stop thanking them for all the compliments they've been giving to me.
PN: It was a very long night in your Sunday Million triumph. You made it to second place by seven a.m. 7.00 a.m. and then, finally, you took it down. The Sunday Million is historically among the most important events an online player can win. Please tell us about the vital hands.
Sasa80: As the tournament went on, I can tell you that my adrenalin was very high. I was the chip leader for at least three hours, and I could not afford to have any fall in energy. Furthermore, a great dose of coffee and cigarettes helped me to stay wide awake!
To me, the definitive hand was the one where, short-stacked and holding
, I called a maxi-raise from the other four players. The flop came with two clubs and I called all in. I was rewarded on the river when a club gave me the flush. Then I knew that it could be my night! In another crucial hand, with 20 players left, my A-A faced the actual chip leader, who held 88. The board held for me and almost guaranteed me to make the final table. Once I arrived there, I obviously played to win.
I'll tell you the truth: the final heads-up game didn't make me particularly tense, since I started playing it with a three-to-one edge on my opponent, and I could quite safely dominate the game with it.
PN: What is the most important mistake to avoid during these tournaments?
Sasa80: In my opinion, the one mistake people often make is to overact, in order to get their chips in all at once. On the contrary, you need to be patient and wait for the right time to strike. I personally adopt, especially online, a particularly aggressive style, but I'm always aware of when I have to fold. This is, I think, one of the most important things in this game. You know, everybody has a certain playing style, and I don't think it's correct to criticize or praise some of these other styles. Let the play on the felt decide it!
PN: Do you think that this win will make you a poker pro? Did you think about this chance?
Sasa80: It's fascinating to me, thinking of enjoying the world of professionals players. But a simple tourney win, even if for an important and respected one like the Sunday Million, cannot make the difference between being a pro and an amateur. It could be a first step, if you really want go through this way. Actually I'd like to enjoy a sponsorship deal to play in live events, too, but now I want only to enjoy my win and complete a couple of projects I had in mind, such as buying a new car and enjoying a great trip to Las Vegas with my lover and my friends.
PN: Has your life changed? What do your parents and friends say about your win?
Sasa80: Yes, sure my life changed; this win has opened doors that I couldn't even imagine, not only in the poker world but beyond. I want to mention that I'm particularly proud to be the first of what I hope will be a long list of Italian citizens who won the best online poker tournament of all!
PN: We have heard that you want to host an online tournament. Why?
Sasa80: I'm going to host a freeroll that will allow the top finalists to enter in a future Sunday Million or similar tournament. I hope that they can feel the same emotions I felt Sunday night.
PN: Can you leave us a greeting and a tip for your peers in the Pokernews.it forum?
Sasa80: A great hail to the PokerNews staff and to the guys of the "great forum family". I want to say: Perseverance always pays! And a particular embrace to my local poker peers (on Wednesdays) in Benevento, specially to "Bambulella"!