'Viirusss' Destroys Competition in PokerStars Super Tuesday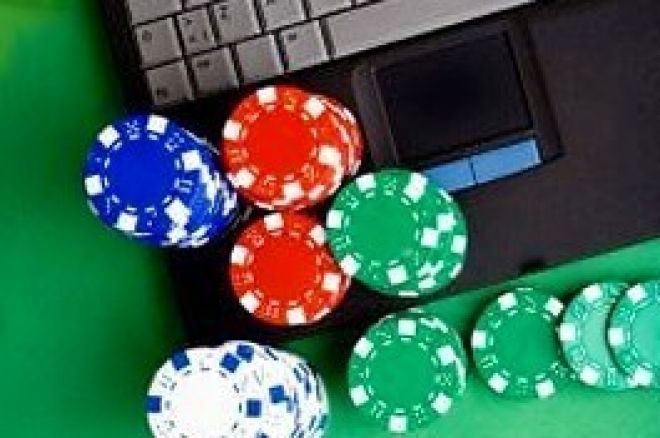 He came to the final table as one of the short stacks but online player viirusss proved immune to defeat, outlasting the competition to win the PokerStars Super Tuesday. This week's Super Tuesday attracted 360 hopefuls to the virtual felt, with first place set at $70,200. Just missing out on the final table were Aditya "intervntion" Agarwal in 11th ($5,040), Mark "newhizzle" Newhouse in 12th($5,040), Joe "ender555" Ebanks in 13th ($4,320), Luke "Bdbeatslayer" Vrabel in 14th ($4,320), and Hafiz "hafizzle" Khan in 18th ($3,600). The chip counts at the beginning of the final table were as follows:
John "johnnykran" Kranyak - 232,671
Benjamin "xthesteinx" Zamani - 159,090
danskemann - 145,501
GreatDavid - 118,193
tcblade - 112,679
viirusss - 104,089
Daniel "amichaiKK" Makowsky - 79,738
messiah - 65,048
Scott "stpauli111" Hall - 62,991
Messiah was the first to exit the final table, during the 1,500/3,000/300 level. GreatDavid raised to 7,489 from early position and messiah went all in from the cutoff for 39,473 with
. GreatDavid called with a dominating
and no prayers were answered for messiah when the board came
. For the ninth-place finish, messiah received a $6,300 payday.
Daniel "amichaiKK" Makowsky busted next, at 2,000/4,000/400, soon after losing much of his stack in a hand against Benjamin "xthesteinx" Zamani. With the board reading
, Makowsky was faced with a dilemma when Zamani shoved all in. After some thought, Makowsky made the call with
for two pair, soundly beaten by Zamani's
for the nut flush. Makowsjy never recovered, and a few hands later he was out in eighth place for $9,000.
Scott "stpauli111" Hall headed for the exit next, losing a race with
to danskemann's
. The board fell
as danskemann spiked an ace on the river to send Hall out in seventh place for $12,600. Just before the end of the level, tcblade was cut down in a hand against John "johnnykran" Kranyak. Kranyak raised to 12,000 from the hijack and tcblade shipped it in for 75,836 on the button with
. Kranyak called with
and held on to win the hand as the board rolled out
. Tcblade collected $16,200 for sixth place.
GreatDavid did not make it past the 3,000/6,000/600 level after coming out on the losing end of a coin flip. He succumbed to viirusss, who held
to GreatDavid's
. The board ran out
as GreatDavid hit the rail in fifth place for $20,700. Benjamin "xthesteinx" Zamani was viirusss' next victim. Under the gun, viirusss made it 18,000 to go and Zamani reraised to 54,000 on the cutoff. It folded back to viirusss, who reraised all in. Zamani called all in for 83,971 with
, but was crushed by viirusss'
. A third seven hit the flop and it was enough to send Zamani away in fourth place for $30,240. A few hands later, danskemann got it in preflop for 108,512 with
, but found himself in trouble against John "johnnykran" Kranyak's
. No help for danskemann as the board rolled out
and danskemann was the third-place finisher for $39,600.
The heads-up duel began with the following chip counts:
viirusss: 613,671
John "johnnykran" Kranyak: 466,329
The lead went back and forth for a time, but in the end viirusss took it down. On the final hand at the 6,000/12,000/1,200 level, viirusss min-raised to 24,000 and Kranyak responded by shoving all in for 202,716 with
. A quick call from viirusss, who tabled
, crushing Kranyak's "presto". There would be no magic as the poker ran out
and it was all over. John "johnnykran" Kranyak finished in second place for $53,100. Viirusss was the winner of the PokerStars Super Tuesday, good for $70,200.
Final Results:
1. viirusss - $70,200
2. John "johnnykran" Kranyak - $53,100
3. danskemann - $39,600
4. Benjamin "xthesteinx" Zamani - $30,240
5. GreatDavid - $20,700
6. tcblade - $16,200
7. Scott "stpauli111" Hall - $12,600
8. Daniel "amichaiKK" Makowsky - $9,000
9. messiah - $6,300
Get Your Party Poker bonus code on PokerNews.com - Be sure to enter the Party Poker bonus code when registering a new account on PartyPoker.com