European Poker News Briefs, May 15, 2009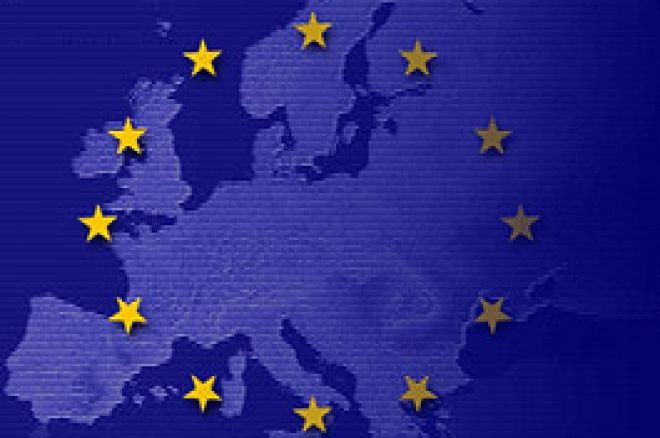 Gaming-related Legal Troubles Mount for the Netherlands
The Dutch government is facing yet another lawsuit over its UIGEA-ish attempt to prevent its citizens from gambling online. The European Commission is challenging Holland's policy and plans to take the case to all the way to the European Court of Justice, if necessary.
The latest round of trouble began earlier this year, with a letter sent to the country's banks by the Dutch Minister of Justice, Ernst Hirsch Ballin, demanding that the banks block all financial transactions between Dutch citizens and foreign gaming companies. Ballin has been a leading proponent of protecting the country's state-run gambling enterprises via legislative restrictions. The first shot across the Dutch government's bow in response came from British gaming giant Betfair when the online betting exchange sued the Dutch government, while simultaneously filing a formal complaint with the European Commission. Now the EC itself is getting into the fray, warning the Netherlands that its policies are in breach of EU trade laws. According to Charlie McCreevy, European Commissioner for Internal Market and Services, "We believe the Dutch are in direct contravention of the rules and will be investigating the matter." Ballin's letter, which also threatens legal action against any Dutch banks that do not comply, has been widely viewed as an attempt to protect the state gaming monopoly, De Lotto, from foreign competition.
Sweden's Skill Factor
Citing the importance of skill in Texas hold'em, a Swedish appeals court dramatically reduced the penalties against four men who had been convicted in a lower court of organizing an illegal poker tournament. The tournament, a multi-million-kroner event in Grebbestad that drew 700 players, was considered a violation of Swedish lottery law. Of the four defendants originally brought before the Uddevala District Court in April, 2008, two were sentenced to jail terms of six and eight months and two were heavily fined. But in a striking reversal last Thursday, the Court of Appeal for Western Sweden all but eliminated the gambling-related charges against the men, suspending both of the jail sentences and completely exonerating the two men who had been fined.
According to court documents, the main deciding factor was the Court of Appeal's determination that a Texas Hold'em tournament such as the one held in Grebbestad is a contest more of skill than luck. Because the Grebbestad tournament was large and took a long time to play out, strategic ability played a more important role than luck in determining the winner. The favorable ruling already has some observers predicting that poker will soon be thriving in Sweden.
Russian President to Casinos: We Will Bury You
A 2006 law ordering the closure of all Russian gaming establishments outside of four designated "gambling zones" will soon become a reality if the Russian President gets his way. After seeing the deadline for the enforcement of this law moved back once already, Russian President Dmitry Medvedev is determined that the shutdown will go into effect on the new deadline of July 1st. "It is imperative that these rules go into effect in due time. There will be no revisions, no pushing back," he declared. The prohibition, if enforced, will also apply to all internet gambling outside of the four zones.
Under current Russian law, poker tournaments are classified as a "sport" and are therefore allowed outside of the gambling zones. But would-be poker clubs must apply for and receive certification from the government before they can legally run poker games. On this point, a caveat was issued by Sergei Baidakov, the Deputy Mayor of Moscow, who warned that "surrogate gaming facilities" posing as poker clubs will not be tolerated. He went on to insist that "Anyone who wants to open a competitive poker club must go through the necessary review process…. If we see an organizer trying to deceive us, we'll turn down his certification."
Finland Ponders Ban on All Gambling Marketing
Another country currently in hot water with the European Commission, Finland, is contemplating a full-out ban on all gambling advertising as a way of trying to get back in line with EU law. The new law, which is expected to be approved later this year by the Finnish Parliament, would prohibit all forms of gambling-related advertising, including foreign and domestic, online and live. Even wearing a brand logo in return for receiving a sponsorship will be forbidden if the brand is in any way related to a gaming company. As with the Netherlands, Finland is known for its state-sponsored monopoly on gaming and the government has been charged with protectionism and violating EU trade law – both by private gaming companies (Ladbrokes and Paf, in the case of Finland) and by the European Commission. Rather than opening up the country's gambling market to foreign competition, the Finnish government is hoping to make the problem go away by including its own gambling monopolies in the advertising ban.
If you're looking for some online poker action then you should get your PokerStars marketing code from PokerNews.com - The #1 poker source online.