Online Railbird Report, Vol. 15: Benyamine, Galfond Book Strong PLO Wins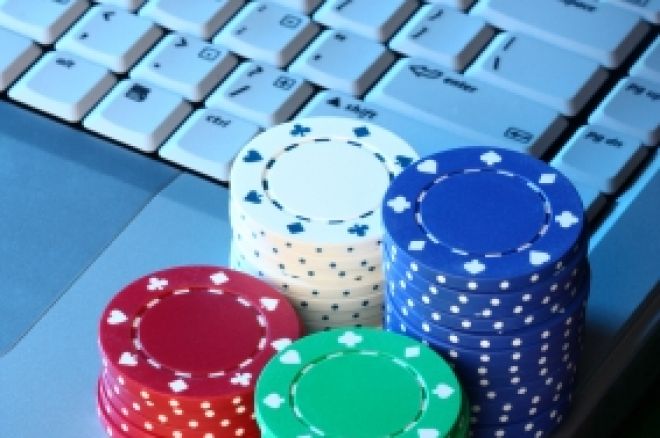 The World Series of Poker got underway this week and the online action predictably slowed, with even the most active players (Tom Dwan, "DIN_FRU" and "Zugwat") logging under 3,000 hands apiece over the course of the last seven days. Returning to the swing of things were David Benyamine and Phil Galfond, the latter of whom returned to the virtual tables after a healthy break from grinding it out. Both players posted impressive wins in their downtime between tournaments at the Rio, much of it at lower stakes than the $500/1,000 games they had been frequenting earlier in the year.
Benyamine Hauls $671,000 at $200/400, $300/600 PLO
David "MR B 2 U SON" Benyamine had quite the weekend at the PLO tables, raking in over $487,000 on Saturday night and another $184,000 on Sunday evening for a two-day total profit of $671,000. Benyamine played both $200/400 and $300/600/$100 ante 6-max, his opponents including Phil Ivey, "luckexpress10," Brian "tsarrast" Rast, "Bomberman," Di "Urindanger" Dang, Markus Golsen and Jani "KObyTAPOUT" Vilmunen.
One particularly tasty pot developed while Benyamine was playing three-handed $300/600/100 with Ivey and Bomberman. Ivey opened for $1,800 from the button, Benyamine called, and Bomberman put the squeeze on with a reraise to $7,500. Both Ivey and Benyamine called, the flop coming down
. Benyamine checked, Bomberman bet $16,200, Ivey gave up his hand, and Benyamine came in with a raise to $38,400. Bomberman responded with a shove for his remaining $95,598 and Benyamine called, turning up
for the nut boat while Bomberman revealed
for trips. The turn was the
, the river was the
and Benyamine took down the $214,000 pot.
Galfond Returns to Action, Takes Nearly $300,000 off Hansen
In preparation for the WSOP, Phil Galfond took a self-imposed three-week hiatus from the online games, but returned to action in the last few days. On Sunday evening he played heads-up $500/1,000 PLO against Gus Hansen on the "Hansen Knockout" and "Hansen Suckout" tables, finishing $283,000 to the good after 340 hands. Galfond won six of the ten $100,000-plus pots that developed, including the session's largest, clocking in at $172,000.
In the aforementioned monsterpotten, Hansen opened for $3,000, Galfond three-bet to $9,000 and Hansen called. Galfond led out for $13,200 on the
flop and after a bit of a think, Hansen raised to $57,600. Galfond shipped in the rest of his stack, $99,186 in total, and Hansen called all in for his remaining $19,398. Hansen flopped top two pair with
while Galfond had a wrap draw and a flush draw holding
. The
on the turn made Galfond a queen-high straight and Hansen couldn't fill up on the river, the
falling to clinch the hand for Galfond.
Galfond also logged some sessions at lower stakes this week, pulling in a $49,000 win on Monday afternoon in a $50/100/$15 ante 6-max PLO game that was populated with the likes of Niki Jedlika, "DIN_FRU," Brian Townsend, and Brian "tsarrast" Rast. The game continued to run the next day and Galfond booked another win, taking in nearly $60,000.
Dwan Takes on Ivey During "durrrr Challenge" Session
For Tom Dwan, four tables simply aren't enough. While playing a "durrrr Challenge" session against Patrik Antonius (four tables of $200/400 heads-up PLO), Dwan decided to also play heads-up at the $500/1,000 against Phil Ivey on the "Ivey Thunderdome" and "durrrr" tables While playing the challenge, Dwan managed to drop over $600,000 to Ivey, but after Antonius quit for the night, Dwan and Ivey continued to battle for an additional hour and forty minutes. Dwan erased a good chunk of his losses, as Ivey finishing with a $275,000 profit after 766 hands.
In one major confrontation, Dwan led off the action with a $3,000 raise from the button and Phil Ivey called. Ivey led out for $4,000 on the
flop, Dwan raised to 13,200, Ivey re-potted to 45,600 and Dwan flat-called. The
fell on the turn and Ivey moved all in for the $67,898 he had behind. Dwan made the call, revealing
for aces up and the nut flush redraw, while Ivey held
for eights and sixes along with an open-ended straight draw. Ivey made his straight on the river, but the
that fell also made Dwan the nut flush, and he raked in the $234,000 pot.
Ivey, however, would hit a sweet turn card against Dwan later on for this $160,000 pot. Ivey called Dwan's $3,000 opening raise and they saw a
flop. Ivey led out for $4,000, Dwan potted to 13,200, Ivey re-potted to $45,600, Dwan moved all in for $152,255 and Ivey called. It was top two pair for Ivey with
while Dwan held
for straight and flush draws. The
on the turn, however made Ivey eights full and once the
on the river sealed the hand, he dragged the $160,000 pot.
Hawrilenko Quits DIN_FRU After Nearly $400,000 in Losses
Over the course of four sessions this week, "DIN_FRU" managed to take nearly $400,000 off of Matt Hawrilenko playing $500/1,000 and $1,000/2,000 heads-up limit hold'em Regarded as one of the premier heads-up and short-handed limit hold'em players in the world, Hawrilenko decided to quit DIN_FRU permanently after the fourth session, where he dropped $60,000 in the course of 25 minutes.
Matt Hawrilenko: alright, bad news for you
Matt Hawrilenko: you've won 300bb straight from me, which is the cut off limit
Matt Hawrilenko: unless your name is phil hellmuth
DIN_FRU: well
DIN_FRU: I had good hands
Matt Hawrilenko: and I don't think that's your name :)
DIN_FRU: ---for omaha game
Matt Hawrilenko: gg din, see you around
DIN_FRU indeed hit some flops in this particular session, notably on the following hand. Playing $1,000/2,000 limit, DIN_FRU made a pre-flop raise, Hawrilenko three-bet and DIN_FRU called. Hawrilenko bet out on the
flop and DIN_FRU smooth-called. The turn was the
and Hawrilenko led again. DIN_FRU came in with a raise to $4,000 and Hawrilenko called. The
hit the river and Hawrilenko check-raised DIN_FRU's bet to $4,000. DIN_FRU three-bet to $6,000 and Hawrilenko called, DIN_FRU turning over the
for the flopped full house to rake in the $28,000 pot
Who's Up? Who's Down?
This week's biggest winners: David "MR B 2 U SON" (+$684,000), Phil Ivey (+$567,000), Phil "OMGClayAiken" Galfond (+$302,000)
This week's biggest losers: Tom "durrrr" Dwan (-$510,000), Ilari "Ziigmund" Sahamies (-$284,000), Gus Hansen (-$202,000)