'Tophy4life' Takes Full Tilt $750K Guarantee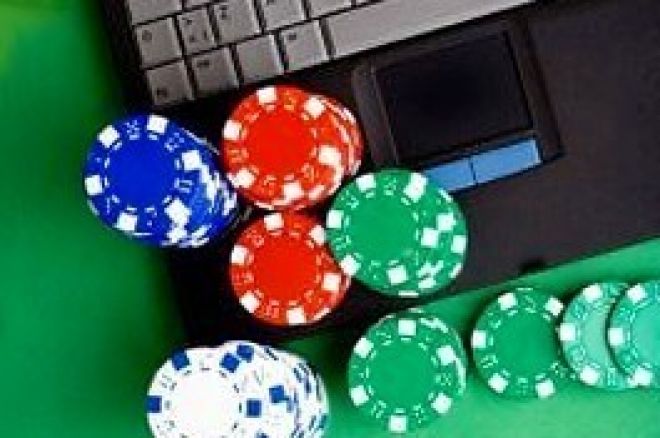 The Full Tilt $750K Guarantee attracted 3,646 runners this week, all gunning for the top prize of $132,757.50, and as the tournament came to a close it was online player tophy4life who was the sole survivor, taking home the title and the six-figure payday. Notable finishes that missed out on the final table included Dan "USCswimmer" White in 14th ($5,325), Bryan "Bry23" Barrile in 24th ($2,775), DukeTheDude in 28th ($2,250), and Tim "Tmay420" West in 46th ($1,387.50). As the final table commenced, the chip counts were as follows:
Chad Eveslage – 2,905,825
badboypony – 1,958,753
tophy4life – 1,756,084
hatrixX2 – 1,250,528
Tyler "IFold2Chex" Phillips – 973,695
cmdnst – 852,248
rustoopid – 553,414
Kauai Cass – 372,881
Thakki – 314,572
Short stack Thakki exited the final table at 20,000/40,000/5,000, after moving all in from the hijack for 211,572 with
. On the button, tophy4life made the call with
. Thakki's hand was dead on arrival as the board rolled out
, giving tophy4life flopped quads to bust Thakki in ninth place for $10,500. The next hand, Kauai Cass moved in for 268,881 against both Chad Eveslage and badboypony. The flop came
and Chad Eveslage attempted to isolate the action with a bet of 48,999, but badboypony refused to be driven away. Both players checked the
turn and
river as badboypony revealed
, good enough to win the hand and send Kauai Cass to the showers in eighth place for $13,500.
The 25,000/50,000/6,000 level brought a flurry of eliminations, starting with rustoopid. Under the gun, Chad Eveslage made it 123,456 to go and rustoopid pushed all in for 306,828 in the cutoff. It folded back to Chad Eveslage who called with
, racing against rustoopid's
. The lights went out for rustoopid as the board came down
and rustoopid was felted in seventh place for $17,250. The next elimination came when Tyler "IFold2Chex" Phillips moved all in on the
board with
and was called by tophy4life with
. No help came for Phillips as he headed out in sixth place for $23,025.
On the very next hand, badboypony opened to 125,000 under the gun. Cmdnst responded with a shove all in from the small blind for 1,318,681, spurring badboypony to make a quick call with
, well in front of cmdnst's
. The board ran out
as cmdnst departed in fifth place for $31,050. A few hands later, short-stacked hatrixX2 got it in for 347,242 with
against Chad Eveslage's
. HatrixX2 managed to come from behind momentarily as the community cards arrived
but Chad Eveslage turned the better pair to felt hatrixX2 in fourth place for $41,400.
Chad Eveslage bowed out in third place at 40,000/80,000/10,000. On the button, tophy4life raised to 310,000 and Chad Eveslage reraised to 960,000 in the big blind. Tophy4life made the call and the flop came
. Chad Eveslage shoved for 1,163,980 and tophy4life insta-called with
, ahead of Chad Eveslage's
. The turn and river fell
and
as Chad Eveslage headed out in third place for $52,500.
Heads-up play began with tophy4life holding over a 4-to-1 chip lead and the tournament came to a swift conclusion. With the button, badboypony min-raised to 160,000 and tophy4life came along. The flop came down
and tophy4life check-called a bet of 160,000. On the
turn, badboypony charged ahead with a 320,000 bet, and tophy4life check-called once again. When the
river card hit, tophy4life checked to badboypony, who this time bet 480,000. Tophy4life responded by shoving with the big stack and badboypony called all in, but mucked when tophy4life showed
for the winning flush. Badboypony took second place for $80,250. Tophy4life was the winner of the Full Tilt $750K Guarantee, earning $132,787.50 for the victory.
Final Results:
1st - tophy4life - $132,787.50
2nd - badboypony - $80,250
3rd - Chad Eveslage - $52,500
4th - hatrixX2 - $41,400
5th - cmdnst - $31,050
6th - Tyler "IFold2Chex" Phillips - $23,025
7th - rustoopid - $17,250
8th - Kauai Cass - $13,500
9th - Thakki - $10,500