WSOP Circuit New Orleans, Day 1: Kopp, Pilgrim Head Field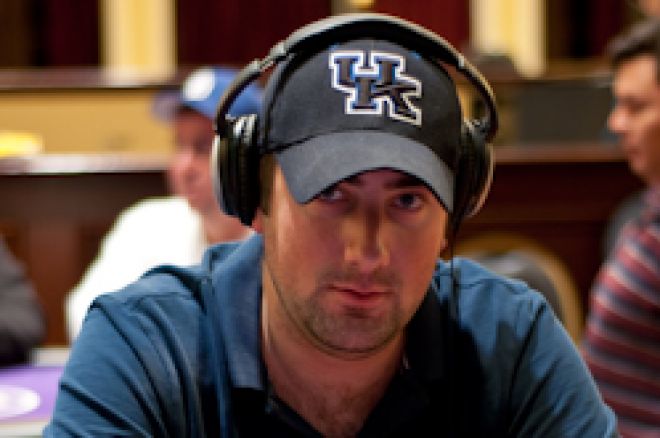 After one day of play at the World Series of Poker Circuit Event at New Orleans, Louisiana, also known as the Bayou Poker Challenge, Billy Kopp of Kentucky cruised his way to the top of the leaderboard, with his 270,000-plus chip stack putting him approximately 100,000 ahead of his nearest competitor, the red-hot Dwyte Pilgrim of New York.
The $5,150 buy-in Championship Event represents the final stop of the season for the 2008-09 World Series of Poker Circuit, as well as a last chance for players to tune up before the 2009 World Series of Poker kicks off next week at the Rio Hotel All-Suite and Casino in Las Vegas.
A total of 167 players gathered at Harrah's New Orleans Hotel and Casino on Monday afternoon to compete for the WSOP-Circuit gold ring, creating a total prize pool of $809,950. The top 18 finishers will cash in this one, with the winner earning $211,722 plus entry into the $10,000 WSOP Main Event and an additional grand for expenses.
The field was populated with a number of amateurs, but several pros came out as well, with the list of notables including Allen Kessler, Shaun Deeb, Michael Binger, Matt Brady, Bach Vu, Esther Taylor, Todd Terry, Brent Carter, Dan Schmeich, Philip Sparta, Wilbur Futhey, Howard Andrew, Kai Landry, David Woo, and Dwyte Pilgrim. Pilgrim entered this week's event fresh off his win in the WSOP Circuit Championship Event at Harrah's Rincon in San Diego six weeks ago, followed by a final table at the most recent WSOP Circuit Championship Event at Caesars Palace at the end of April.
Early casualties Monday afternoon included Kai Landry, Todd Terry, and Blake Miles. Pilgrim also got off to a rough start, by the end of the second level slipping all of the way down to 6,000 from his starting stack of 20,000. However, a well-timed double up with pocket queens against Seth Fischer's
got Pilgrim back on his feet, and as the afternoon wore on he'd continue to build his stack. Meanwhile, David Woo, who won a bracelet at last summer's WSOP in a $1,500 no-limit event, had pushed out ahead of the field, building a stack of 79,000 chips by Level 5.
Before the dinner break, Jeff Tims, Esther Taylor, and Allen Kessler had joined the 47 players who had already hit the rail. When the remaining 120 returned, Woo continued to enjoy the chip lead with 110,000, followed by Jean Gaspard with 103,000 and Shaun Deeb with 90,000. Michael Binger, having nursed a short stack all afternoon, soon busted when his
failed to outrace an opponent's pocket treys.
By Level 8, Pilgrim was nearing the 100,000-chip mark when he was moved to Shaun Deeb's table. The pair tangled more than once during the last hours of play, with Pilgrim more than willing to challenge Deeb's frequent preflop raises.
One hand saw Pilgrim and one other player both calling Deeb's early position raise, then seeing a flop of
. Deeb checked, Pilgrim bet 5,000, the third player folded, Deeb check-raised to 16,300, and Pilgrim called. The turn was the
. Deeb checked, Pilgrim bet 24,000, and Deeb called. The river brought the
and Deeb again checked. Pilgrim quickly said he was all in, and after some thought Deeb made the call with his last 46,500. Pilgrim showed
for the unsuccessful river bluff, while Deeb turned over
to climb all of the way up to 180,000.
As bad as that hand was — Pilgrim had just 9,400 chips afterwards — the next half-hour was magnificent for the Brooklyn native. He'd quickly triple up, would next flop a jack-high straight versus two other players to win another nice pot, and by night's end had built back up over 170,000.
But like everyone else, Pilgrim was well behind Billy Kopp's stack of 275,000 when play concluded. Over a hundred players from the starting field had been eliminated, meaning 63 would be returning on Tuesday for Day 2, when the tournament will play down to the final table of nine. Others near the top of the leaderboard heading into the second day are David Woo (155,000), Jean Gaspard (145,000), and Shaun Deeb (80,000).
Be sure to head over to PokerNews' live reporting page starting at noon local time to follow all of the action.