Lebanese Poker Championship, Day 3: Matta Claims Title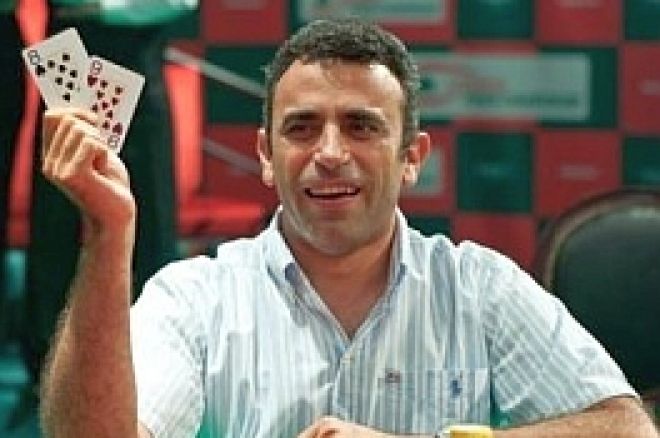 After three days and 206 eliminations, Nabil Matta emerged victorious in the 2009 Lebanese Poker Championship. Matta outlasted a tough field to pick up $606,000 for the win, by far the largest prize ever awarded in a Lebanese poker tournament. In fact, the final three competitors each won more money than any player in any event held previously in the country.
Twenty-eight players returned to the Casino du Liban for the final day of competition, with 21 spots paying. It didn't take long to get to the bubble, as the short stacks made their moves early in the day. Mark Demirjian became the event's bubble boy when he busted in 28th place to Imad Saab. Demirjian shoved with
, Saab called with
, and the flop came down
. Demirjian never caught up, and he was the last man to leave the tournament empty-handed.
From there it didn't take long to get down to two tables as Tarek Sikias (21st, $11,600), Eddy Raffoul (20th, $11,600), and Adham Mackie (19th, $11,600) all busted in short order. Ziad Hany was bounced in 18th place ($15,400) by big stack Nicolas Zakhem in a cooler hand. Zakhem put out a big bet on the turn with a board of
, and Hany moved all in over the top with
for the turned set. Unfortunately Hany's gin card was also Zakhem's gin card, as he called with
for the turned straight. Hany needed to pair the board to stay alive, but the
was no help and he was done. Sherif Zacca lost a heartbreaker when his Ah-Js was run down by Chadi Ojeil's Ad-6c. Ojeil caught a six on the turn, and Zacca picked up $15,400 for 17th place.
Nadia Lahham, the last woman alive in the tourney, busted in 16th place ($15,400) after getting her chips in good with
against Sassine Ghazeleh's
. Lahham held the lead on the
flop, but the
on the turn left her drawing thin. She couldn't catch a king on the river, and her tournament was over. She was followed to the rail by Georges Ghassan (15th, $15,400), Patrick Chucri (14th, $19,300) and Sassine Ghazaleh (13th, $19,300). Ghazaleh went home in a heartbreaker of his own when he moved all in from under the gun with
and found one caller in Nabil Matta, who defended his big blind with
. Matta flopped a deuce, and his pair held up to bounce Ghazaleh in 13th place.
Youssef Mouanness moved all in from under the gun with
, and Jimmy Habib called from the big blind with
. Habib flopped a set on the
board, and when the turn and river ran out
, Mouanness was done in 12th place ($19,300).
Bassam Srour lost a coin flip for his tournament life when his
was outflopped by Henry B.'s
. The board ran out
, and Srour was done in 11th place ($28,900). Jimmy Habib went home in similar fashion when he moved all in with
and found action from Nicolas Zakhem and his
. The
flop helped neither player, but Zakhem caught the
on the turn. The
came down on the river, and Jimmy Habib was the final-table bubble boy, picking up $38,500 for 10th place.
Zakhem took the chip lead into the final table, as the chip counts and seating assignments were as follows:
Seat 1: Fadi Kamar — 449,000
Seat 2: Chadi Ojeil — 747,000
Seat 3: Nabil Matta — 818,000
Seat 4: Imad Saab — 711,000
Seat 5: Omar Geadah — 452,000
Seat 6: Kamal Bejjani — 308,000
Seat 7: Walid Rizkallah — 559,000
Seat 8: Henry B. — 989,000
Seat 9: Nicolas Zakhem — 1,186,000
Kamal Bejjani became the first casualty of the final table when he shoved all his chips into the middle on a flop of
with
. Walid Rizkallah quickly called with
, and Bejjani was in deep trouble. Bejjani could only watch as the turn and river came down
to send him to the rail in ninth place ($38,500). Henry B. busted in eighth place ($57,800) when he ran
into Omar Geadah's pocket aces. Nothing unusual happened on the board, and Geadah's bullets held up to shoot down Henry B.
Former chip leader Nicolas Zakhem steadily lost ground at the final table until the last of his chips went in the middle preflop against Walid Rizkallah and Nabil Matta. The live players checked the board of
to the river, when Matta bet. Rizkallah folded and Matta showed
for two pair. Zakhem showed
for a worse two pair, and headed home in seventh place ($77,000).
Fadi Kamar added his name to the list of former chip leaders who missed the final triumph when he busted in sixth place ($115,500). Kamar moved all in with
, and found himself in a race with Nabil Matta and his
. Matta's hand proved fleeter of foot as the board ran out
, and Kamar was busted.
Matta continued his dominating ways when he busted Walid Rizkallah in fifth place ($134,800). Rizkallah moved all in over the top of Matta' preflop raise with
. Matta quickly called with
, and Rizkallah picked up a pair on the
flop. The
on the turn was no help to either player, and the
on the river gave the pot to Matta as he took a dominating chip lead.
Omar Geadah notched his own final-table knockout by busting Chadi Ojeil in fourth place ($154,000). It was once again a race, as Geadah moved all in with
and Ojeil called with
. Geadah picked up a huge draw on the Kd-4h-Qd flop, and the flush came in on the 2d turn. Ojeil was drawing dead as the river came down with the 3c, and then there were three.
Imad Saab busted in third place ($211,800) at the hands of massive chip leader Matta, and picked up what was at the time the largest prize ever awarded in a Lebanese poker tournament. That record was quickly shattered, as the final two payouts each set new high-water marks for tournament victories.
Heads-up play was a brief affair, as Matta's massive stack proved too much for Gaedah to overcome. Geadah moved all in preflop with
, and Matta thought for a moment before calling with
. Matta hit the
flop hard, making two pair. Gaedah picked up a pair on the
turn, but the
on the river was no help as he exited as the runner-up ($308,000). Nabil Matta picked up a handsome $606,000 for his victory in the Lebanese Poker Championship. The tournament exceeded expectations on number of entrants and prize pool generated, and Matta took home the largest prize in Lebanese poker history.