Poker News Briefs, July 23, 2009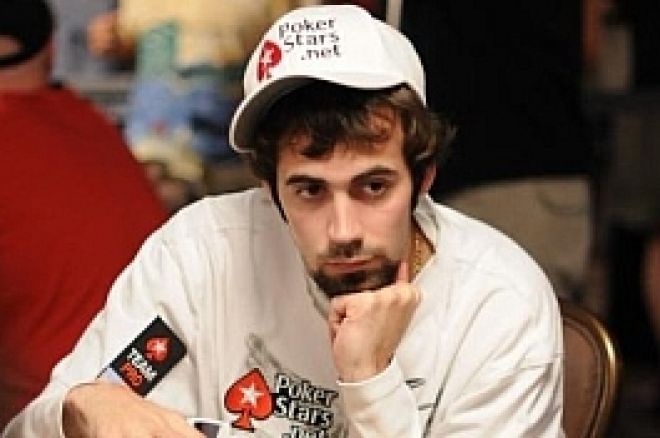 Russia Changes Stance on Poker as Sport
Russian authorities have reversed a 2007 decision declaring poker to be a sport, which would have exempted it from recent country-wide enforcements of four gambling-related economic zones spread across that country. The four zones are not near the major metropolitan areas of Russia such as Moscow. Hopes that poker would be exempted from the July 1st, 2009 enforcement of the ban were dashed when Kremlin officials announced that an "error" had been made in 2007 when granting poker its original "sport" status, and as many as 70 "sports poker" associations are likely to see their licenses nullified. The future of several Russia-based poker events remains uncertain, while a New York Times article on the enforcement of the Russian ban, backed by Russian Prime Minister Vladimir Putin, estimates that 400,000 people have been put out of work by the general clampdown on Russia's gambling industry.
WSOP ME Day 2A Leader Cloutier Surrenders Passport After Bond Hearing
The travails facing World Series of Poker Main Event Day 2a chip leader Eric Cloutier continue, with his arrest and temporary revocation of bond after his return to Lafayette, LA from Las Vegas. Cloutier, a Canadian national who was a professional minor-league hockey star and established permanent residence in Lafayette, faces trial on 505 violations related to the operation of two Lafayette-area businesses. It remains unclear whether or not Cloutier was eligible to travel to the WSOP at all, where he ended up finishing 124th in the Main Event for $40,288 after leading following Day 2a action. Conflicting accounts about today's hearing for Cloutier have been published, with the Lafayette Daily Advertiser reporting that Cloutier was re-bonded out for $100,000, but on condition of surrendering his passport after being deemed a flight risk to his native Canada. Cloutier has also asserted that there were no travel restrictions on his original bond.
Luske, Mercier Join Team PokerStars
Marcel Luske and Jason Mercier have become the two latest professional poker players to join the Team PokerStars Pro. Luske, the nattily attired "Flying Dutchman," has long been one of Europe's most recognizable players, and adds another strong European voice for the brand. Luske's many accomplishments include a Lifetime Achievement honor from the European Poker Awards. Mercier – no relation to fellow Team PokerStars member Isabelle Mercier – emerged into prominence after parlaying an online-qualifier seat into a win at EPT San Remo in early 2008. Mercier hasn't looked back, just recently winning his first WSOP bracelet in a $1,500 PLO event.