Borgata Poker Open Offering $2 Million Prize Pool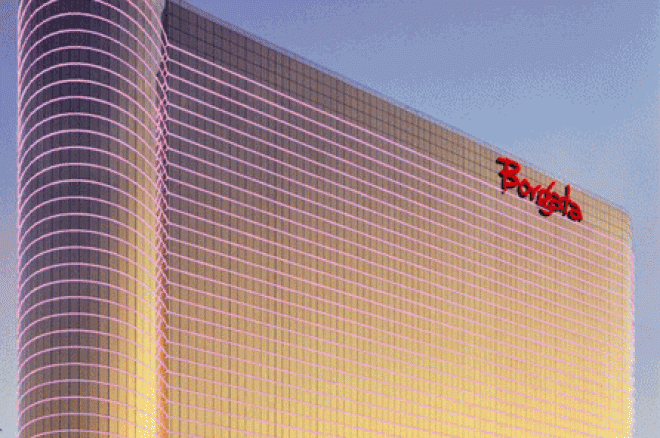 Atlantic City powerhouse Borgata recently announced the specifics for their World Poker Tour (WPT) Borgata Poker Open Championship. Part of the Poker Open tournament series which runs from September 9-24, 2009, this year's Championship event bucks the trend of other WPT tour stops in that it offers a $3,500 buy-in instead of the traditional $10,000 buy-in. In order to ensure a solid turnout for the event, Borgata has guaranteed a $2 million prize pool for the Championship event.
Although Borgata was not in last year's WPT line-up, the casino's return this year looks as though it will be a triumphant one, as early player interest for this televised event indicates that there will be a packed house thanks to the incredible value players get for their buy-in. Although Borgata is still working on the payout structure, early word suggests that the first place prize will be around $1 million. Players will be hard pressed to find another tournament that offers this kind of opportunity for a such a large cash with such a relatively small buy-in.
According to Borgata Director of Poker Marketing, Ray Stefanelli, the decision to keep the buy-in at $3,500 was a no-brainer. "We've seen that Borgata has been able to provide great opportunities for professional players, amateurs, and local pros to participate in a first-class tournament series at a place that is as poker-friendly as any other gaming destination in the country. We believe we've found a sweet spot with the $3,500 buy-in. Working with the WPT for a televised event and the Borgata-sponsored $2 million prize pool will make this an attractive stop for poker players of all types of bankrolls," said Stefanelli.
In addition to the Poker Open Championship, this 16-day long tournament series offers a wide variety of tournaments including a No-Limit Hold'em 6-handed tournament, a Limit tournament, H.O.S.E. (the East Coast equivalence to H.O.R.S.E), Seven-Card Stud events, a Ladies No-Limit Hold'em tournament and a Heads-Up Double Elimination tournament.
Players looking to for more information or to sign up early for a Poker Open event can do so until September 3, 2009 via TheBorgata.com. On-site registration begins September 5, 2009.