The Explosion of Poker Tours Worldwide: Good or Bad for Poker?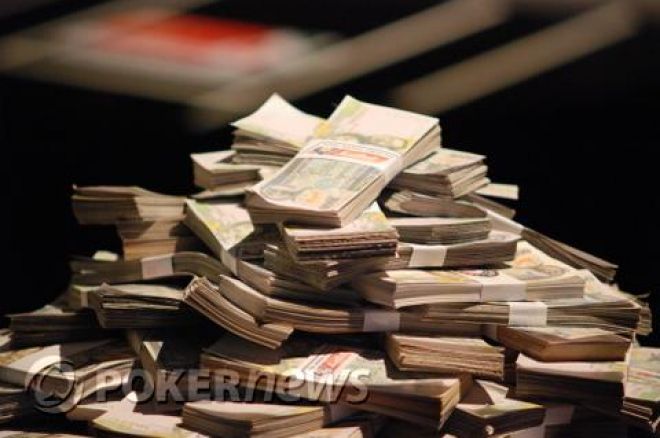 Every few months it seems as if there is another poker tour bursting onto the scene. A few years back, we had the WSOP Circuit, the WPT, and a fledgling PokerStars EPT. While the incarnation of so many tours seems to be creating plenty of opportunities to get involved in the game anywhere, at practically any time of year, what does this surge of tours do for the game itself? Does it help or hurt the game and would one or two major tours better suit the industry as a whole.
Matthew Parvis likes quality over quantity.
I'm a true believer that poker is as successful as it is today because it's a game accessible to anyone financially able to sit down at the table. In what other big time televised game or sport can a person decide they'd like a crack at winning a title? While that is a phenomenal sentiment to have, and should remain, I'd rather see one or two high-level professional tours that would be considered the Major League, with some of the smaller tours looked at as primers for the "show."
Where Are The Superstars?
With so many tours scattered around the world, the fields of all the events worldwide are seeing fewer and fewer big-name professionals. The world used to love seeing amateurs holding the bricks of cash, but now we want to see the big names — the Phil Ivey's, the Daniel Negreanu's, and yes, even the Phil Hellmuth's — win tournaments. With the fields being so thick full of amateurs and no-name professionals, we too often are left with final tables that lack any story line, or personality.
Shrinking Prize Pools
A lot has been discussed lately about the shrinking prize pools caused by the poor international economy. While that is a fair assessment, why was the WSOP this past year so flush with record breaking fields? Had a slew of players not been turned away on Day 1D, the field size would have exceeded 2008s numbers, becoming the second largest Main Event in history. Also look at the PokerStars EPT Grand Final, it also exceeded all expectations creating a massive field and prize pool. Since through the rest of the year so many tours compete with one another, such as the WPT Legends of Poker Main event and the PokerStars APPT Macau Main event, of course the individual fields will shrink, with this year's Legends dropping almost a hundred players from last year's event. Converge and consolidate these bad boys and we'll see massive fields and prize pools again.
A Level Playing Field
Isn't it about time we have one set of tournament rules, one set of structures, and a formalized pay-out structure? With so many tours on the scene, a player may be used to having one of the tour structures in mind and be surprised with a skipped level causing less than optimal decisions. Of course, before playing any event, a player should know what they're getting into, but with all the jet setting their heads may be in a fog. If we had one or two centralized major league tours with the same set of rules, pay-outs and structures throughout, we'd see the players begin take their game to the next level, not having to worry about the proper strategy for every tournament. Who doesn't want to see the highest level of poker played? I for one want to see the best of the best in action, playing their best and this just isn't feasible with the utter saturation of poker tournaments currently.
Nicole Gordon believes more tours are important for the worldwide growth of poker.
Regionalized Tours Contribute to the Globalization of the Game
If not for the UIGEA, we might actually have a more "centralized" poker tour, at least in the United States. However, when online poker rooms like Poker Stars and Full Tilt were no longer able to complete those third-party buy-ins for major American tournaments à la the World Poker Tour and the WSOP-Circuit, they concentrated on expanding their overseas markets, leading to the creation of tours like the Asian Pacific Poker Tour, Latin American Poker Tour, and the continued expansion of the European Poker Tour. The result has been a continued globalization of the game, which, in both the long and the short term, will bring more players to the table. Today, the EPT can be held up as a model for poker tours everywhere. While big buy-in American land-based tournaments continue to see falling numbers, the EPT only continues to grow, as evidenced by their record turnouts at their season-closing events in San Remo (1,178 players) and Monte Carlo (935 players). Poker Stars, most notably, is doing an excellent job in developing regionalized poker tours, which will only continue to expand the game's reach.
More Choices for Players
Sure, tour regulars now face some tough decisions when it comes to planning their schedules (October in London or October in Las Vegas?) but it's a rather glamorous problem to have. It's the amateur players taking shots that keep all of these tours in business and thus, make them more appealing to the pros. With the sheer number of international tournaments available these days, amateurs have a lot more choices in terms of destinations, which is important because for many recreational players and semi-pros these trips can double as vacations. Remember back in 2004 and 2005 when one would hear stories about players who qualified for WPT events on an $11 buy-in, or even their FPPs? These stories are still commonplace on tours like the LAPT, which benefit from their sponsor, PokerStars, running constant satellites for their events at buy-ins for every bankroll.
A Variety of Buy-Ins
With the economy in its present state, many players aren't as willing to put $10,000 on the line in a single tournament. Tours like the APPT and LAPT offer lower buy-ins at the $2,500-$5,000 range while still offering the full international tournament experience. Some U.S.-based casinos are finally catching up to the idea that major tournaments don't all have to be $10K buy-ins all the time, as evidenced by the Borgata's decision to lower the buy-in for their September WPT event to $3,300. It's a lot easier for an amateur player who just won a package to, say, the LAPT Costa Rica to justify spending $2,700 on a tournament buy-in rather than having to wrestle with the decision whether to play a $10,000 event or keep the money. A variety of tours with a variety of buy-ins keeps the game accessible to everyone — and isn't that what we want in the end?
Have an opinion on the topic? Let us know below, and be sure to follow us on twitter for up to the minute poker news and entertainment.