PokerNews Jet Set: The Top 10 Travel Tips for Poker Players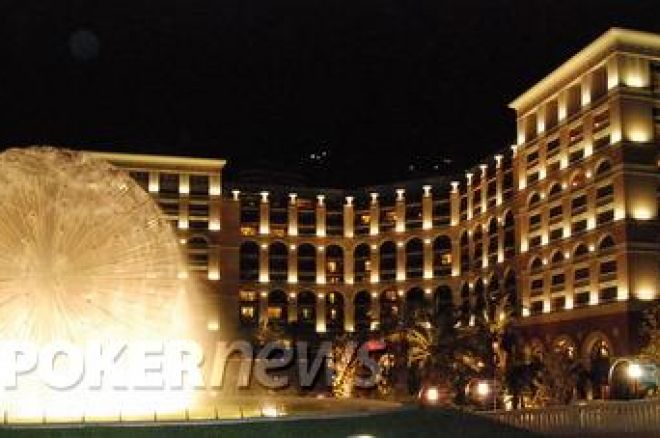 At PokerNews, we've been traveling the world for years to bring you the best tournament coverage on the planet. In our journeys from Las Vegas to London to Macau and back we've braved the 14-hour flights, attempted to negotiate taxi rides in broken Spanish, dealt with lost passports, and seen our baggage circle the globe before arriving at our destination. While no one will ever perfect the art of stress-free international travel, we've dealt with many of its hard-knocks and picked up more than a few tips along the way. For a smoother ride, take a look at our top ten travel tips for poker players.
10. Find a travel buddy to cut down on expenses
If you are young, single, and just starting to hit the circuit, consider traveling with a friend or a fellow pro. With hotel rooms, meals, and transportation to consider, expenses can pile up fast on the road and having someone to split some of those bills can cut your costs dramatically.
9. Two words: Bose Headphones
They may cost over $300, but a pair of Bose headphones are worth their weight in gold when traveling to tournaments. Screaming baby on your flight? Bose. Chatterbox at your table? Bose. Roommate snoring? Bose. Get them. Do it. You won't be sorry.
8. Wire any money over $10,000 USD
Traveling internationally with more than $10,000 in cash can get you into a sticky situation while clearing customs. If you want to bring more, wire that cheddar to the casino. It's safer, it's smarter, and really, who wants to deal with an interrogation right after a long-haul flight?
7. Pick up a map of the city ahead of time
Stop at a bookstore before your trip and get a detailed map of the city you'll be traveling to. It's worth it to spend a little time studying the layout of the city before you land and have to hail that first taxi. Find your hotel, the casino, and other points of interest, then figure out the distances so you'll know what transportation options to consider. If the city has a subway or rail system, find the stop nearest where you'll be staying.
6. Stick with one airline and reap the benefits
If you know that you'll be traveling to multiple international events in the same year, consider booking all your flights on the same airline. Frequent flyer miles add up quickly and earning elite status on your carrier of choice can have some serious benefits at the airport including a special check-in line, early boarding (key for getting some of that overhead space), access to private lounges, and upgrades.
5. Learn a few key phrases in the local language
Although it's possible to get by in many locales with zero skill in the native tongue, learning a few phrases will go a long way when it comes to directing taxi drivers, ordering food and shopping. Our suggestions: "Where is the bathroom?" "How much does this cost?" "Where is the nearest bar?" And "I'd like a beer please." "Rebuy," "ATM," and "so sick" seem to translate in any language.
4. Exchange your currency at your destination and all at once
Whether you're turning your greenbacks in for euros, pounds, or pesos, you are going to find a far better exchange rate in your destination country and not at the little currency exchange stand at McCarran in Las Vegas, LAX, or Newark. Avoid multiple fees and change all your money at once. Some places will even offer you a rebate on the fees if you exchange more than $1,000 USD. Often, the best exchange rate will be in the casino itself (Melbourne's Crown Casino comes to mind). Do a little research beforehand and find out if the casino you're playing in will exchange USD for the local currency.
3. Be alert and aware of your surroundings
Maintain a sense of awareness about your environment while you're overseas, especially if you're traveling alone. If you're carrying a backpack or purse, keep it anchored to your body. Don't leave it sitting on a bench or slung around the back of your chair at that sidewalk cafe. Pickpocketing is still rampant in major cities throughout Europe, Asia and South America. Be extremely cautious when carrying large amounts of cash, especially when leaving the casino. Instead of risking it and walking alone to your hotel, go with a group or spring for a taxi.
2. Travel light
If you're traveling internationally and plan to be on the road for two weeks or less, do whatever you can to pack light enough so all your belongings can be carried on the plane with you. With carry-on luggage restrictions these days, that translates into one small suitcase or duffel that can fit in the overhead bins and a backpack that you can store underneath the seat in front of you. Why carry on everything? Flights get delayed. Connections can be tight or missed altogether. Just because you can sprint across Heathrow's Terminal 5, clear customs, and get to your connecting gate in 30 minutes doesn't necessarily mean your luggage can. Keep everything on your person and you won't find yourself in Chile with nothing but a laptop and the clothes on your back (can you tell we're speaking from experience here?) If you're facing a longer stint abroad, go ahead and check a larger bag, but tuck a change of clothes into your backpack just in case that suitcase ends up in Belgium instead of Barcelona.
1. Stay an extra day and take in the sights
It's utterly mind-boggling how many poker players out there end up departing destinations like Melbourne, London or Monte Carlo without leaving the confines of the casino. Concentrate on the tournament and play your A-game but when it's over, get out there and experience the culture. Book an extra day if you have to. Having the opportunity to see the world is one of the greatest things about a life on the felt so take advantage of it!
Are you ready to take your game on the road? PokerStars EPT satellites are running right now on PokerStars.