Online Poker Spotlight: Ryan Welch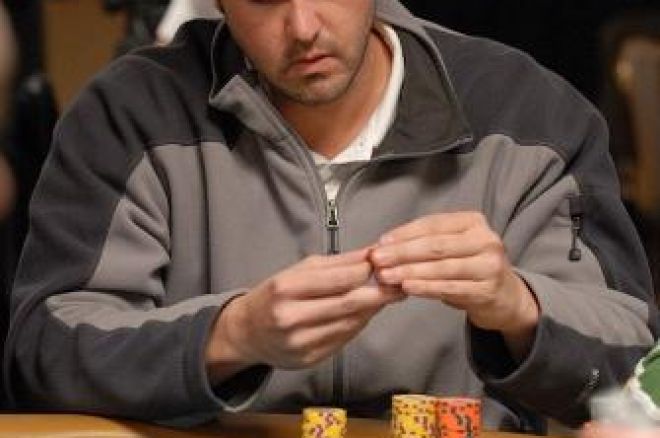 Ryan Welch is a 26-year-old professional poker player who lives in Nashville. He left his job as a sales executive to play poker full time. His biggest win was in October 2008 when he won the PokerStars Sunday Warm-Up for close to $100,000. PokerNews caught up with Welch to talk about downswings, staking, and his opinion on the top five online tournament players in the world.
Tell us, what's been going on in your poker life these days?
Well, it has been a really long couple of months with FTOPS and WCOOP. Unfortunately, I have been on quite a downswing, but that is all part of the profession.
How do you handle these downswings and stay mentally positive?
It's a very tough thing to do and I am still learning how to best deal with it personally. I find that just trying to keep a positive outlook on everything seems to work the best. Poker is a game where you can only control certain things. The rest is up to the poker gods. So I do my best to make the best possible decisions at every given moment and try not to dwell on the result. For example, just last night I finished tenth in the Pokerstars Sunday 500. It was a very disappointing finish, but it was a (coin) flip. I would have made the same play 100% of the time. Positive thinking brings positive things. Being negative also takes a lot more work.
So when you are stressed, do you ever go to the gym or have certain routine?
Definitely. I have a pretty standard routine of working out at the gym on Monday, Wednesday, Friday and Saturday. That keeps my body in shape as well as keeping me mentally strong. If I ever feel too tilted at the end of a session, I will just take a drive around town to get my mind right. My girlfriend is probably the best cooler as well. She helps me to not stay tilted. Just hearing positive things helps.
You used to play baseball in college. Is there any way you can relate the two (poker/baseball) or any traits that can carry over to help you?
Competitiveness and self control. I was a pitcher in college, and you can't let a few bad things affect your ability to control the game on the mound. The same goes for poker.
You are known to back a lot of players and have a decent stable. What are your thoughts on staking?
Well, backing poker players is a true love-hate relationship. Some months I love it and some months I hate it. I have basically grown a stable of players that I picked up as midstakes grinders at their beginning. From that point, I have worked with and taught them everything I know. In that way, it is very gratifying to know that they have truly excelled. The cons are that the swings are disgusting in multitable tournaments. That's about it. I won't back people that I don't know, and I won't take players that are already playing high stakes. I like to keep a small stable of guys I trust and have known for a while.
Why won't you take a player that already plays high stakes? What if you had someone who is a top-ten player? Let's say "Stammdogg" says he will let you back him. You would say no to him?
First off, it's a financial thing. I don't have the means to back players that play a full-time high-stakes schedule or at least any more of them. Obviously "Stammdogg" is a very +EV player and I would be a fool not to back him. But it all comes down to where you feel comfortable with your finances and the types of swings that are common. A $50k downswing online in one month isn't unheard of at all. If you have four or five guys, if the moons align correctly and they all have downswings, it could potentially bankrupt the business. Unfortunately, I'm not a millionaire yet.
So how did your horses do during the WCOOP and FTOPS?
I had two of them, final table FTOPS events. "Yesimahick" got second in one event for $104,000 and another horse, "croll103", got third in a tournament for $43,000. A few deep runs in WCOOP but nothing special. I had a terrible WCOOP.
Overall did you end up or down from both of those scores?
Definitely up. Those were the two biggest scores I've had as a backer, both within a week.
One question people always want to ask is how do you keep track of the results to make sure they are accurate?
My good friend "Chemist" designed an awesome Excel spreadsheet that keeps track of all results and percentages. All the horse has to do is put their ending balances on each site and any transfers they receive. It even does live events. All the formulas are built in.
When not playing poker, what do you enjoy doing in your spare time?
Well, right now is college football season and my brother plays left tackle for Vanderbilt. So I basically go to all his games. Other than that, I like to play golf, although I haven't played much this year. Usually hanging out with my girlfriend is what I like to do when not playing. I'm a car enthusiast, so I could say driving, too.
What kind of car do you sport?
Sounds bad but I have two Infiniti G37 S Types and I just bought a new Camaro SS. I just got it out of the shop. It has about 550hp now.
That's pretty sick. What are some of your favorite vacation or traveling spots, and where is your dream spot?
We went to Hawaii this summer after the WSOP. Maui was unreal. Billy Kopp, "benvo123," my girlfriend, and one horse of mine went.
And what about your dream spot?
I have heard Bora Bora is unbelievable, so I wanna go there.
What is the most interesting prop bet you have been involved in in the past year?
I don't really bet too often outside of poker. We had a sick bowling session one day. There must have been at least 300 bucks on every roll. I cleaned house that day. (laughs)
Fantasy entourage to hang out with at XS for one night?
Dwight from "The Office", in character, Danny McBride, Will Ferrell and Seth Rogen. Anyone funny as hell is invited.
No hotties, Welch? How about Steve Carell?
I love "The Office," seriously. It is definitely my favorite show. I just bought all the DVDs. "Eastbound and Down," I love that show also!
Who are the top five online tournament players ever?
Isaac Baron, "gboro780," "atimos," Chris Moorman, and Cliff Joesphy.
Last, where do you see yourself 10 years from now?
A live poker pro that still plays online and I will continue to teach poker. I really enjoy working with Poker X Factor.
Thanks, Ryan, for taking the time to talk to us. We wish you and your horses the best of luck in the future!
For more interviews be sure to check out our online poker section, and to get in the action yourself sign up for a new poker account.