PokerNews Cup Main Event: Sam Khouiss Leads the Way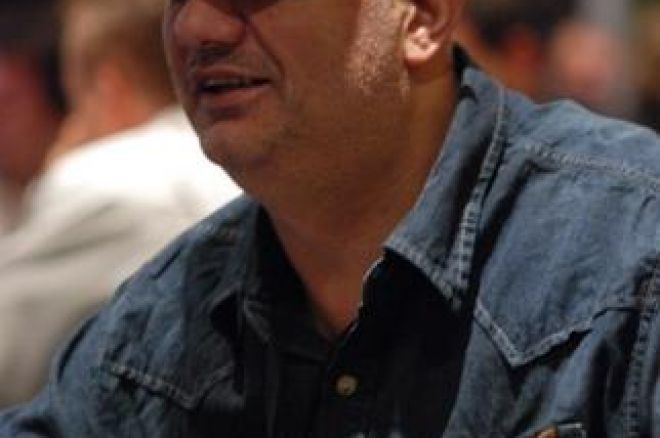 Today was the opening flight of the 2009 PokerNews Cup Main Event with 171 players forking over the $2,200 cash for a shot at the estimated $250,000 first-place prize and their place in Australian poker history. Incredibly, this number of entrants was exactly the same as last year's opening flight; however, this year the tournament offers players an opportunity to requalify for the tournament, so it will interesting to see how this affects the overall numbers.
The field was full of Australia's finest poker talents including the likes of Daniel Neilson, Steve Topakas, Jai Kemp, Andrew Jeffreys, Gary Benson, Stewart Scott, Chris Chronis, Dennis Huntly, Michael Pedley, Dave Lee, Damien Elsing, Michael Guzzardi, Ben Savage, Raj Ramakrishnan, Peter Aristidou, Dean Nyberg, Sam Khouiss, Karl Krautschneider, Rayan Nathan, Grant Levy and Kristian Lunardi and 2008 PokerNews Cup runner-up Kenneth Damm.
At the end of the day, 49 players remained, with Australian poker stalwart Sam Khouiss emerging as the overnight chip leader with 144,900 chips. He surged to the chip lead late in the day when his
held on a flop of
against an opponent with
. With the chips in the middle, the hand was a sick roller-coaster as the
spiked on the turn before the
hit the river to give Khouiss a set and the massive pot. In typically abrupt Khouiss fashion, he simply commented, "About time the best hand won," as he claimed the tournament chip lead.
Others who enjoyed a good day on the felt were Team PokerStars Australia Pro Grant Levy (133,100) who recovered from being on a short stack earlier in the day, Sydney Champs Main Event winner Jarred Graham (121,100), 2009 Victorian Champs Main Event winner Albert Amato (103,500) and the red-hot Andrew Jeffreys (68,000).
Top Ten Chip Counts:
Sam Khouiss - 144,900
Trevor Henry - 135,500
Grant Levy - 133,100
Michael Pedley - 124,000
Ali Ghezelbash - 122,000
Jarred Graham - 121,100
Albert Amato - 103,500
Jason Brown - 103,000
Robert Wang - 98,000
Ben Savage - 93,000
Those who will have to contemplate buying back in for flight 1b tomorrow or watching from the sidelines include Michael Guzzardi, Tony Dunst, Dennis Huntly, Tino Lechich, Kristian Lunardi, Gary Benson, Dean Nyberg, Jonathan Karamalikis, Stewart Scott, Peter Aristidou, Raj Ramakrishnan, Stephen Topakas and 2008 PokerNews Cup champion Nali Kaselias.
Tomorrow's action kicks off once again at 12:10 p.m. local time. Stay tuned to PokerNews.com for all of your live updates from the Crown Poker Room in Melbourne.
For up-to-the minute news, follow PokerNews on Twitter and become a fan of our Facebook page.