Pokernews Playlist: Volume #10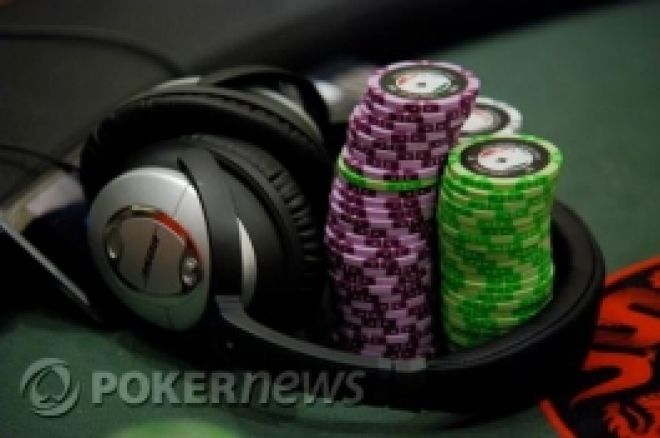 For both serious and casual online poker players, Sundays are (hopefully) a long grind. For those who don't want to play in a meditative state, music can be the perfect middle ground between total silence and the distraction of television. Don't know what to listen to? Let us take care of that. This week features some driving beats that will help you conquer the field.
Firing Up
During the early stages of a tournament, it is important to set the tone and perhaps the best way to do this is to play songs to put you yourself in the right mind-set for the day's action.
I Gotta Feeling - Black Eyed Peas: Let this party anthem get your blood pulsing as you set out to take down your opponents.
Run This Town - Jay-Z, Rihanna & Kayne West: It is time to show everyone who's boss so drop it like its hot.
Use Somebody - Kings of Leon: Don't hesitate to take advantage of opportunities to run a bluff when you need to.
Forever - Drake, Kayne West, Lil Wayne: Champions are forever. It's time to represent.
Sweet Dreams - Beyonce: Keep focused on the finish line as you stack chips along the way.
The Bubble
It's time to take advantage of the of the money bubble. These wicked tracks will help you pick up chips while you capitalize on your opponent's tight play as you pick them apart one by one.
Successful - Drake, Lil Wayne & Trey Songz: "I just want to be successful." 'Nuff said.
21 Guns - Green Day: Time to come out firing and wreck shop.
No Surprise - Daughtry: You're prepared for the long haul. Don't doubt your abilities now.
Fire Burning - Sean Kingston: Now is the time to burn down the house. Let this barn-burner be the gasoline you need to fuel you to victory.
Taking it Down
You've made the final table and you need to switch things up a bit so you can properly bleed your opponents on your way to the first place cash. These tracks will get you there.
Imma Star - Jeremiah: You have to believe in yourself and this song will help remind you why you're a number one stunner.
New Divide - Linkin Park: Let this dark and moody track put things in perspective for you as you try to finish off your challengers.
Uprising - Muse: The revolution is at hand and you're in control. Take charge and lead the way to the finish line.
I Will Not Bow - Breaking Benjamin: You've got the skills, now force the rest of the field to recognize that you're destined to win.
The One - Mary J. Blige & Drake: Let this club anthem remind you that you are a champion in the making.
With any luck, this Sunday finds you a few dollars richer. Check back each Sunday as we bring you fresh playlists to get you through poker's toughest day of the week.
Don't forget to follow us on twitter, and be sure to sign up for your very own account at Blogs.Pokernews.com.