Pokernews Playlist: Volume #7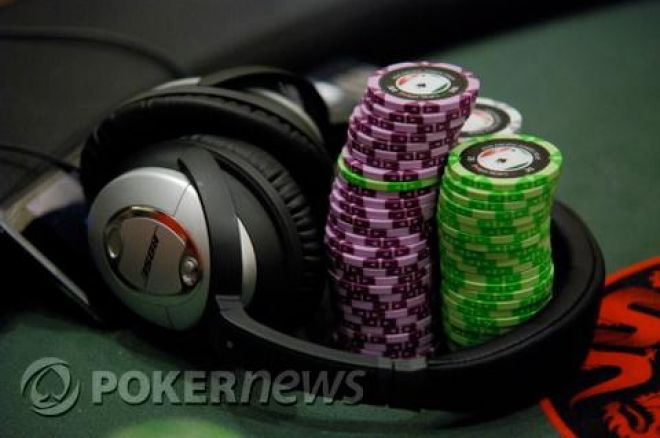 For both serious and casual online poker players, Sundays are (hopefully) a long grind. For those who don't want to play in a meditative state, music can be the perfect middle ground between silence and the distraction of television. Don't know what to listen to? Let us take care of that. This week features some driving beats that will help you conquer the field.
Firing Up
During the early stages of a tournament, it is important to set the tone and arguably the best way to do this is to play songs that will put you in the right frame of mind for the day's action.
"Cannonball" — The Breeders: Watch out 'cause it's your time to roll over the field.
"Don't Tread On Me" — 311: This reggae-infused jam is perfect for those looking to express their inner warrior.
"Shuffle Your Feet" — Black Rebel Motorcycle Club: Time to switch things up to stay ahead of the game and this little ditty will help.
"The Idiot Kings" — Soul Coughing: This tune will help you keep your head when things get tough.
"The Denial Twist" — The White Stripes: Make sure to keep your opponents guessing while you rock out to this song.
The Bubble
It's time to take advantage of the of the money bubble. These wicked tracks will help you pick up chips while you capitalize on your opponent's tight play as you pick them apart one by one.
"Change" — Blind Melon: The finish line is within site, turn up this tune as you push toward the promised land.
"Find Your Mind" — Luscious Jackson: These former Beastie Boys protégés will keep you on your toes during the bubble period.
"Be Yourself" — Audioslave: It's time to play your game so don't hesitate or flinch from your game plan. Let these rockers remind you that you are a winner.
"No One's Leaving" — Jane's Addiction: To quote the song, "The game is on." 'Nuff said.
"Know Your Enemy" — Rage Against the Machine: This is the perfect song while profiling your opponents.
Taking it Down
You've made the final table and you need to switch things up a bit so you can properly bleed your opponents on your way to the first-place cash. These tracks will get you there.
"Are You Gonna Go My Way" — Lenny Kravitz: This classic rock anthem will get your heart racing as you work to take down first place.
"In the End" — Linkin Park: Your victory is inevitable.
"End It On This" — No Doubt: Time to put the rest of the final table on notice that you are destined to take it down.
"All My Life" — Foo Fighters: Wake Up! This tune will jump-start your nerves as you play Godzilla destroying everything (and everyone) in your path.
"Alive" — POD: This song will inspire you to the winner's circle.
With any luck, this Sunday finds you a few dollars richer. Check back each Sunday as we bring you fresh playlists to get you through poker's toughest day of the week.
Don't forget to follow us on twitter, and be sure to sign up for your very own account at Blogs.Pokernews.com.