PokerNews Playlist: Volume 5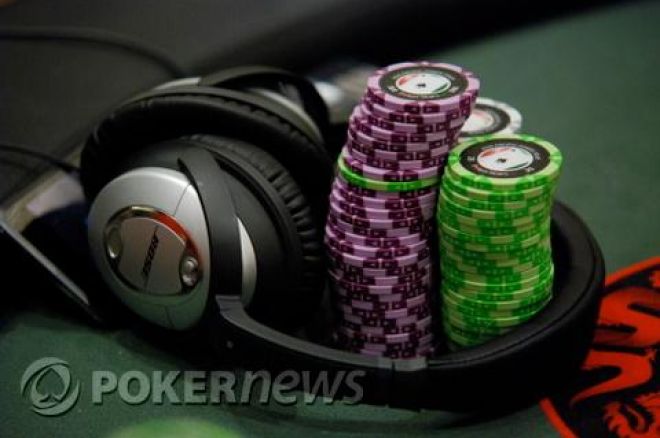 For both serious and casual online poker players, Sundays are (hopefully) a long grind. For those who don't want to play in a meditative state, music can be the perfect middle ground between total silence and the distraction of television. Don't know what to listen to? Let us take care of that.
Firing Up
In the early stages of play, it is crucial for players to listen to music that will put them in the right mindset. A well-balanced playlist will help to keep your head in the game when there is less action so it is crucial to mix things up if you want to shake off the rust.
"Axis Bold as Love" - Jimi Hendrix: If you can't hear Jimi, than you're truly missing out. Poker players need to be bold in their play, so this is the perfect anthem to get the day started.
"Seven Nation Army" - The White Stripes: Modern rock for the modern savage.
"Can't You Hear Me Knocking" - Rolling Stones: This song is about relentless persistence, so it fits right in with your early play as you make moves to double-up.
"Can't Stop" - Red Hot Chili Peppers: This quintessential Chilis song is perfect for those looking to achieve a funkdified "Eye of the Tiger" mentality.
"I'm Your Captain/Closer to Home" - Grand Funk Railroad: "I'm your captain, I'm your captain." The table needs a chip leader, so keep your eyes on the prize and take find your way home to the poker promised land.
The Bubble
Once a tournament reaches the bubble stage, poker players need to focus on playing consistent poker and picking their spots. It is important to balance your song selection so you don't change your emotional status. In other words, you don't want to be playing tunes that will affect your mood. For example, you don't walk to get crazy after listening to Metallica because it might have a direct effect on your play.
"Jump Through the Hoops" - The Mighty Mighty Boss Tones: Arguably the most well-known ska band next to No Doubt, the Boss Tones understand that grinding is part of the job, so this track is perfect for those putting in work.
"The Sun is Shining" - Bob Marley: When you're on top of your game, the world is your oyster. Let this Rastafarian's angelic voice lead you to poker bliss.
"Been Caught Stealing" Jane's Addiction: Per-ryf-er-all (peripheral), a.k.a. Perry Ferrall, leads the Jane's boys in this ditty about taking what you want, when you want it. Its a perfect tune to get you hustling again.
"Best of You" - Foo Fighters: Dave Grohl and company will inspire you with this jam as they rock your world with a positive message about pushing oneself to the limits.
"Feelin Alright" - Joe Cocker: The early action is all about minor victories so let this feel-good tune keep you grooving while you look to tilt your opponents.
Taking it Down
When you make the final table, it is time to continue to listen to new sounds that keep your head screwed on right. Put on these tunes and switch from cruise control to flooring it to the winner's circle.
"Speed of Sound" - Coldplay: Although they may have a softer sound than other groups on this list, this track reminds players to make the most of the moment because time waits for no one.
"Help!" - The Beatles: When you need a one-outer on the river, this is your jam.
"Cherub Rock" Smashing Pumpkins: This song offers an infectious groove that is led by Billy Corigan's blazing guitar riffs. This "driver" is perfect for getting your blood pumping.
"Under My Voodoo" - Sublime: This funky track will have you bobbing your head while you cast your spell on the rest of the table.
"Free" - Phish: To be a winner, you must first learn the rules before you can break them. This song is all about living effortlessly while being in harmony with the universe, so it is perfect for poker players looking to tap into their inner poker God.
With any luck, this Sunday finds you a few dollars richer. Check back each Sunday as we bring you fresh playlists to get you through poker's toughest day of the week.
Don't forget to follow us on twitter, and be sure to sign up for your very own account at Blogs.Pokernews.com.