PokerStars Announces Latin American Poker Tour Schedule
Michael Friedman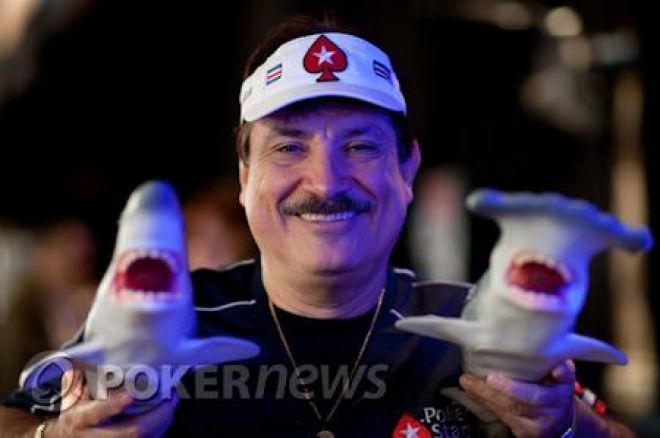 PokerStars is once again gearing up to bring tournament poker to Latin America and recently announced the schedule for a new Latin American Poker Tour. PokerStars experienced a warm welcome from players across Latin America during previous events, and if those visits are any indication of the enthusiasm, the new one should be packed with players. Celebrating its third season of events, PokerStars will launch this year's edition in Costa Rica.
According to Team PokerStars Pro Humberto Brenes, the PokerStars decision to choose Costa Rica as the first destination was spot-on. "In just two seasons, the Latin American Poker Tour has become the biggest poker tour in the region. It attracts the best players from Latin America and all over the world. Last season, the prize pool hit a million dollars in Costa Rica and I know we're going to beat that this time! I am very proud to play in Costa Rica – it's my home country and a very special event for me. Tell everyone to come here – the Shark is waiting for them," Brenes said.
In addition to playing in the $2,500 + $200 Main Event, players will have a chance to help others by playing in Humberto's "Shark Hunt" Bounty Charity Tournament. The winner of this event will receive a LAPT Chile package. This turbo structure charity tournament will be held on Nov. 18, 2009, with a buy-in of $100. Half of the prize pool will be donated to The Whitley Fund for Nature. The donation will be matched by Brenes and PokerStars. The other half of the prize pool will form the Team PokerStars Pro bounty, which will be divided equally among the Team PokerStars Pros who play. To add to the "Shark Hunt" experience, there will be an extra bounty on Brenes, giving players the chance to win an hour-long poker lesson from the "Shark."
Last year's events attracted pros from around the world, including Team Poker Stars Pros Daniel Negreanu, Andre Akkari and Alex Gomes. According to Akkari, from Brazil, he is ready to get started playing now. "I can't wait for the start of LAPT Season 3. Costa Rica is such an amazing country. I'm really happy that the tour will take in the PCA event in The Bahamas — it's one of my favorite tournaments of the year — it's got everything; with over 50 poker events and fun activities in the sun for friends and family!"
LAPT 2009 Schedule
LAPT Playa Conchal (Costa Rica): $2,500 + $200 - Nov. 19-22, 2009
PCA (Bahamas): $10,000 + $300 - Jan. 4-14, 2010
LAPT Punta del Este (Uruguay: $3,500 + $200 - Feb. 24-27, 2009
LAPT Vina del Mar (Chile): $2,500 + $200 - Mar. 20-23, 2010
LAPT Finale Argentina: $5,000 + $300 - Dates to be announced.
Satellites are up and running for LAPT Playa Conchal and you get start your journey by signing up for a PokerStars account right here. Also, follow us on Twitter for up-to-the-minute news, and also become our fan on Facebook.