The Nightly Turbo: Suspected Cheating, Phil Galfond's Slide-in Home, and More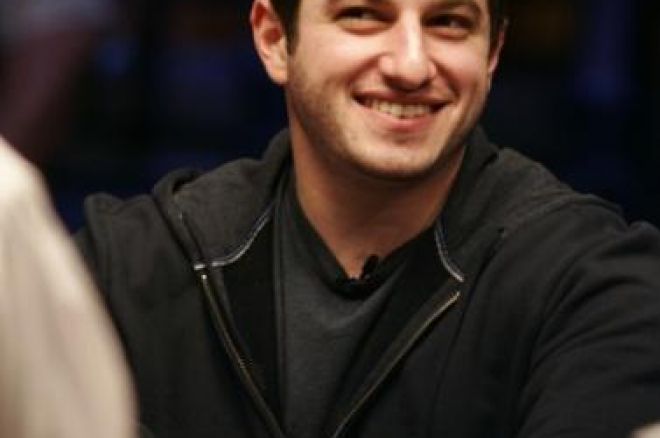 The Nightly Turbo is dedicated to bringing you the day's top poker stories. This is the best place to get your daily news fill and get back to your game. When you get to the bottom of this, put your email address in the subscription box so you can get the Nightly Turbo in your inbox.
In Case You Missed It
The largest tournament in Africa's history has crowned a winner. Christophe Savary is the World Poker Tour Marrakech's winner. Savary bested 416 players for the title and €377,262 prize money (100 MAD = 13.12 US). Find out how he got there in the WPT Marrakech recap.
While we were all hoping for more progress in legalizing poker, it seems it will take a bit longer than we thought. Find out more in Federally Regulated Online Gaming May Take Years to Materialize.
Another Sunday, another day of big tournaments. The Sunday Briefing has the results.
Headed to Warsaw for PokerStars' next European Poker Tour stop? Wonder what to do when you get there? PokerNews Jet Set: Warsaw has you covered.
World Series of Poker Circuit Kicks Off
The World Series of Poker Circuit season has begun. The first stop was at the Horseshoe Casino in Hammond, Ind. Twenty-three-year old, Josh Shmerl was the victor in the first event of the season. He collected $79,107 for the win. The $345 buy-in event had a record-breaking field of 1,412 entrants.
There is still time to catch a couple events in Hammond, as the series runs through October 25. If you miss this one, there are 11 Circuit events on the docket this season. Buy-ins range from $200 to $5,000 for championship events.
On winning the event that lasted 26 hours from beginning to end Shmerl said, "I'm not tired at all. It's just the thrill of winning this. I finished second in a Circuit event before. I finished second in a couple of other tournaments, too. So, to be able to take the title in a field like this is awesome."
Find a WSOP Circuit event near you by going to WSOP.com.
Weeeeeeee!
We don't really have too much to say about this. Phil Galfond has a slide - in his living room. We were going to reach out to Phil for a comment, but were worried he'd say, "I know you are but what am I," and run off to his friend Pee Wee Herman's house because Herman also has a thing for in-home playground equipment.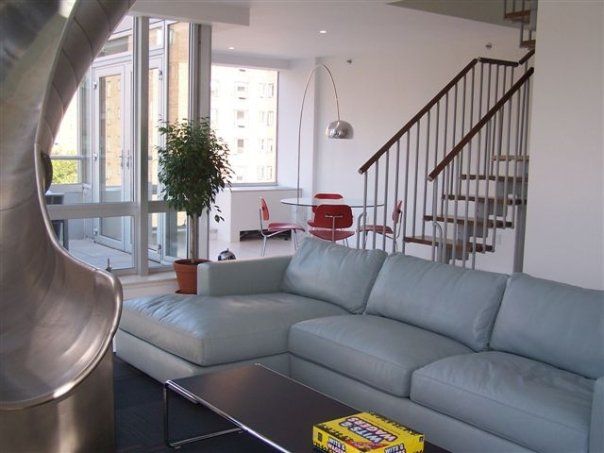 See more pictures of his NYC apartment on his blog at Bluefirepoker.com.
Still in the Race
Tiffany Michelle and Maria Ho, the "Poker Girls" as they've affectionately been named, are still in The Amazing Race. The girls have somehow managed to spike that miracle card on the river for the past few weeks and remain in contention. Tensions run high when Maria and Tiffany can't figure out which airline they need to be on with Maria getting a tad frustrated. The duo then called the clock on themselves and somehow managed to find their way to Dubai, finishing sixth this week.
You can watch the full episode at CBS.com.
If you aren't following us on Twitter by now, you should be. Follow us and while you're at it, your Facebook friends list is missing someone - us.
I Don't Trust You Sir
After the superuser scandal on Ultimate Bet, it's safe to say Prahlad "Spirit Rock" Friedman would be more cautious while playing online. Over the weekend, Friedman and Chris "Genius28" Lee accused Tom "kingsofcards" Marchese of multiaccounting. Unlike one of Friedman's earlier poker confrontations, Marchese has not threatened to take Friedman's head off, so he's got that going for him.
Lee made some strong accusations when he said that Patrik Antonius, Tom Dwan, Phil Galfond and others used to multiaccount when playing him. Friedman won't be playing Marchese heads-up anymore, according to the chat log.
Coinflip.com has the whole chat.
Partying Less
Party Gaming revenues were down for the third quarter of 2009. In the grand scheme of things, the company had total revenues of $112.7 million in quarter three, which is only $5 million less than the same quarter last year.
Casino revenue rose two percent for the third quarter, but it's a different story for Party Poker. According to a recent press release, Party Poker's revenue stream for the third quarter of 2009 was down 8%. The company has faced competition from PokerStars and Full Tilt, which accept U.S. players, but they have launched plenty of offers for their players to try and combat the competition.
"Poker remains challenging from a competitive standpoint, but we are encouraged by the increased player traffic during September and into October," Chief Executive Jim Ryan said. "The group's investment in poker is beginning to deliver some forward momentum, in player numbers and gross revenues at least. However, at this stage we continue to believe that the rating is up with events."
Check out all the promotions by signing up for a PartyPoker account.