The Weekly Turbo: FullFlush Banned, Naked Poker Players, and More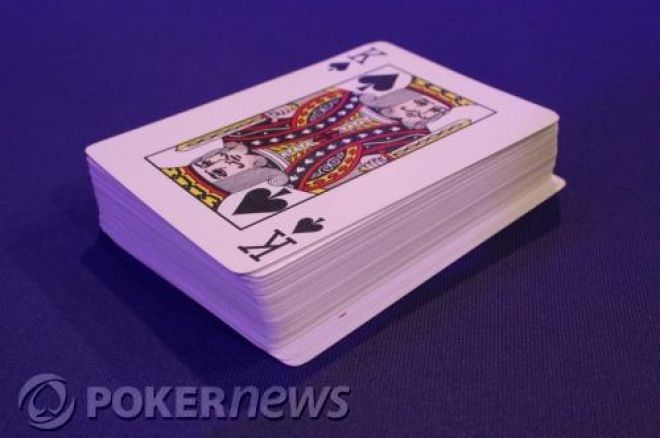 The work week can get overwhelming, and not everyone has the time to dive headfirst into the poker world's top stories every day. Weekend warriors rejoice! You've just flopped the nuts because the Nightly Turbo is introducing a special weekly edition. Prepare for a finger cramp after all the scrolling and clicking that you'll do, but unlike the Sunday paper, the Weekly Turbo won't be littered around your living room for the next week.
Durrrr in the Lead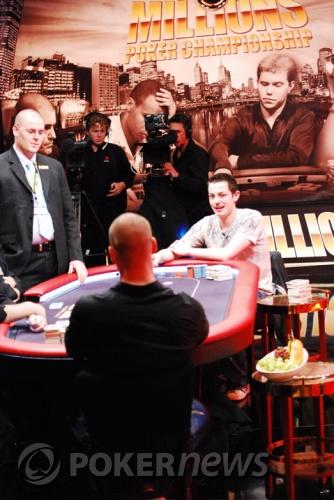 Tom "Durrrr" Dwan and Patrik Antonius worked at putting a dent in the durrrr Challenge this week. The two have played 25,146 hands so far. Dwan secured a massive lead last night winning $418,000 in 1,063 hands. He holds a $697,000 lead overall now. With a little more than half the required hands completed, it's still anyone's game and anyone's guess as to when they'll actually finish.
Coinflip.com has more.
In case you were wondering about how the first half of the challenge stacks up, we broke it down for you in The durrrr Challenge: The First 25,000 Hands.
FullFlush Banned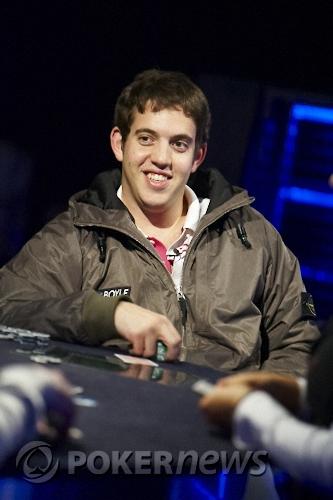 Luke "_FullFlush1" Schwartz definitely knows how to keep people talking. Whether his plan is good or not, we don't know. Last week, he was calling durrrr "spastic" and "an arrogant social retard." Now he's causing a fuss again, but this time over a sandwich.
Schwartz was recently banned from The Vic Casino in London after refusing to take off his hat. We still don't quite understand that one. His friend Eddie Hearn managed to get the ban lifted and Schwartz was able to play in the EPT London. Neither the ban nor his tournament lasted long, though. Schwartz busted during Day 2 and then managed to get banned from the casino. He also got banned from the EPT for the rest of the season, according to this thread on TwoPlusTwo.
All Schwartz wanted was a sandwich and all the casino wanted was payment for said sandwich. Schwartz didn't want to pay for the sandwich, feeling he was entitled to it for free because he considered himself a VIP customer. Well, he was neither entitled nor a VIP, so security escorted him from the casino and he was subsequently banned — again.
Read more at TheBankrollMob.com.
Poker Players Robbed
Twenty-two people were robbed at gunpoint in Oklahoma City during a private poker game. Jerry Gilchrist, who rents a suite in a strip mall for the poker game, said he opened the door to let a player leave and two men forced their way in. Thankfully, no one was hurt but the robbers made off with over $12,000.
The district attorney is not filing any gambling charges. In an "it's a shame more government officials don't think like this moment," the DA decided it was better to pursue the felony armed robbery complaints than the misdemeanor gambling charges. "If the DA could prove illegal gambling then you would end up with uncooperative victims in a much more serious case of armed robbery," said First District Attorney for Oklahoma County, Scott Rowland, according to a NEWSOK.com article.
Read more at NewsOK.com.
Strip Poker
Jennifer Harman is no stranger to playing poker with the boys, but sitting at the felt with a naked Scotty Nguyen, Daniel Negreanu and Phil Hellmuth is probably something that doesn't happen every day. The four poker players appear in nothing but their birthday suits in ESPN The Magazine's Body Issue.
"We've always been committed to showing fans a different side of the sports and athletes they love. This issue, from the amazing photos to the innovative journalism, is just our latest effort to do that. We're very happy with the results," said The Magazine's editor, Gary Belsky.
ESPN, you did show us a different side of these pros, although it may take us awhile to recover from seeing Hellmuth's moobs. Negreanu had no qualms about taking it all off - after he found out who else was in the shoot. "It's not like they were going to have Patrik Antonius or Gus Hansen there. I can fit in with this group," he said.
The issue came out with six different covers and features almost 80 sports stars from all different sports. It is on newsstands now. ESPN E:60 filmed the Making Of the issue and it's below for you to check out Hellmuth's moobs yourself.
He Speaks
When Phil Ivey talks, it's like snowfall in Vegas, rare but welcomed. He's a man of few words; however, Swedish poker site Poker.se sat down with Phil and got him to do a little talking, so we decided that since he's stepping outside the box to actually chat, we'll just let you watch the video.
So That's What You Think of Ultimate Bet
Earlier this week, Daniel Negreanu was interviewed on the Hardcore Poker Show. Eleven-time WSOP bracelet winner Phil Hellmuth was recently a guest of the show and voiced his thoughts on the WSOP. We all know he will say what's on his mind and that's exactly what he did.
When asked what he thought of Hellmuth's comments, Negreanu first explained what he thought of Ultimate Bet, saying he wants nothing to do with "that company."
"Personally, I don't even think they should exist anymore, based on what happened. I don't think we owe them any favors," he said. "Abolish it. Destroy it."
As for the WSOP and its online site, he thinks it's, "highly unlikely that they [WSOP] would be foolish enough to start a war, for example, with the majority of the players who support the WSOP."
Pokerati has this piece of the audio for you and for the entire interview, you can check out HardcorePokerShow.com.
Be sure to follow us on Twitter for up-to-the-minute news and get another friend on Facebook while you're at it. If you want The Nightly Turbo in your inbox, sign up for the newsletter below.