The Nightly Turbo: USA vs Italy, PokerStars Breaks Record, and FullFlush is at it Again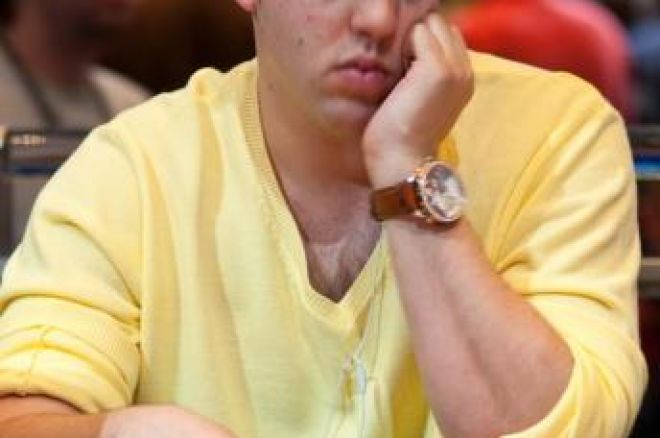 Looking to get your fill of poker news for the day? Well you've come to the right place. We have our finger on the pulse of all things poker and we're bringing it to you nicely packaged so you can get your news and get back to your game quickly.
In Case You Missed It
The World Championship of Online Poker may be over, but that isn't keeping anyone from six-figure paydays. The Sunday Briefing has the results from poker's toughest day on the virtual felt.
Matt "Plattsburgh" Vengrin has over a million dollars in tournament earnings and is one of the top online poker-tournament players. We sat down with Matt for our Online Poker Spotlight to talk about signing with Absolute Poker and his plans.
Harrah's Interactive Entertainment has recently renewed its deal with IMG Sports and Entertainment for another four years. We have the details here.
He's At It Again
Would you expect anything less from Luke "_FullFlush1_" Schwartz? Banned from all British casinos for not taking off his hat, which doesn't quite add up to us, he is not playing in the World Series of Poker Europe and is watching from the sidelines. He's been very vocal in his dislike of a handful of poker players, Tom "durrrr" Dwan in particular. In a recent interview with PokerListings, Schwartz held nothing back, not that he ever does.
"I don't like seeing durrrr just own off the poker world and just win all the money from all the other fish," said Schwartz. "I don't mind if Patrik [Antonius] and [Phil] Ivey win. I just can't stand durrrr. I can't stand durrrr's face, durrrr's voice, and durrrr's eyes. I can't stand anything about durrrr."
He goes on to call Dwan "spastic" and "an arrogant social retard." No one was safe from his rant. According to Schwartz, some of the biggest names in poker such as, Daniel Negreanu, John Juanda, and Chris Ferguson, "...took advantage of poker when it was easy, but now it's tough. It's fucking hard to win now."
Dwan and Schwartz will both participate in the PKR Heads-Up Grand Slam in October and there could be a battle on the felt between the two if they both reach the semifinals. It would definitely be an epic battle.
Think you can hang with Dwan and Schwartz heads-up? Try an qualify for a seat to the PKR Heads-Up Grand Slam at PKR.
Party Gaming Board of Directors Loses One
Emilio Gomez, a nonexecutive director of Party Gaming's Board of Directors stepped down last week. The official statement of Gomez's departure from Party Gaming mentioned that there was now a balance between executive and nonexecutive members and there was no word of a replacement for Gomez.
The departure of Gomez is just another change to add to the list for PartyGaming this year. It recently is in the midst of purchasingWorld Poker Tour Enterprises and has dabbled with a few other online gaming ventures.
To read more, head on over to Poker News Media.
Poker After Dark
Last week at the World Series of Poker Europe, Team America took on Team Europe in the first Caesars Cup. The cup will stay on that side of the pond this year after Team Europe bested Team America. This week on Poker After Dark, the U.S. team is put to the test again as it takes on Italy.
Chris Ferguson, Howard Lederer, and Erick Lindgren will take on Marco Traniello, Max Pescatori, and Dario Minieri play for the $120,000 winner-take-all first place prize. This match will be Minieri and Pescatori's debut on Poker After Dark.
Check out PokerAfterDark.com for more.
PokerStars Breaks Another Record
Last week, we told you of two records that were broken, and this week just started and we have another one for the books. PokerStars has shattered its own world record for hosting 'the most players in an internet poker room.' The previous record was broken by over 100,000 players, meaning that 307,016 players played on 42,814 tables on Sunday Sept. 6. Didn't people say poker was just a fad, or something? Think again people.
Sign up for a PokerStars account and play on the world's largest poker site.
Are you following us on twitter? You probably should. How else will you get up to the minute news?