Online Poker Spotlight: Matt "Plattsburgh" Vengrin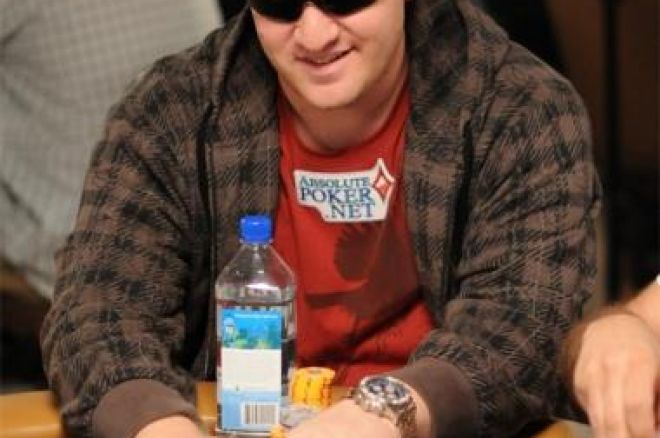 With over a million dollars in tournament earnings, Matt "Plattsburgh" Vengrin is one of the top online poker-tournament players in the game. Given his recent signing with Absolute Poker and a stellar World Championship of Online Poker, PokerNews decided to sit down with Matt to see what's been happening with him, and what he plans on doing at the upcoming Aruba Poker Classic.
First of all Matt, Congratulations on becoming the new face of absolute poker! What have you been up to these days?
Well, I just came off a very good online week, did a photo shoot, and am looking forward to a few upcoming events such as Aruba.
You finished second in the WCOOP Razz event for a nice score, as well as a slew of other great WCOOP results. Tell us what happened against Dan "Djk123" Kelly?
Well, I watched the replay and I got my money in as a 86%, 84% and a 76% favorite for all the chips, but he found a way to win all three of them. Sometimes luck is better then skill. I also credit this second-place finish on the momentum I had from a 100 freeze-out I won on Cake Poker earlier in the week. All in all, I can't complain about a 50k week. Yes, the WCOOP has treated me extremely well this past month, and I am very pleased with my results.
Let's go back to your AP deal. Why did you decide to leave Full Tilt for Absolute Poker?
Full Tilt was great and I thank them for giving me the opportunity to promote their brand. I did feel like I was just one small fish amongst an ocean of fish. I wanted to break out and get an opportunity to shine on a bigger stage. Absolute is a great home for me now. I went to visit the headquarters for a few weeks before I made my decision. I was satisfied that they were really trying to become one of the top sites. I am thrilled to be a part of that as the new face of AP.
A couple of days ago they released that 31 players were involved in the UB scandal. What's your stance on this situation? Were any of your friends affected personally by this scandal?
To answer your first question, I joined AP well after the scandal so I do not have intimate knowledge of it. What I do know is that they have done great things to repair their image so far. I think it's a positive thing that the list of screen names was released. It shows that the brand is being open and wants to regain the trust of all the great poker players out there. They have put some great new security measures in place so this won't happen again. They have hired new people in management and canned the ones who were involved. One of the terms I learned in psychology is "tabula rasa", which means blank slate. They are starting fresh. None of my close friends were affected. I heard of the names that were, but nobody I really talk to regularly.
You said you are going to Aruba. What are you looking forward to most?
Probably a combination between kite surfing and deep sea diving, both which will be firsts for me.
Are you going to the tourney with any of your buddies?
A ton of people I know will be there of course and that's one thing I really like about the Aruba Poker Classic. The camaraderie of all the people there is great. It's a close knit family.
Now that you are an AP pro, have you gotten the chance to play with Phil Hellmuth, or has he given you any valuable knowledge?
I've played with Phil a handful of times. He's a great player and of course a great guy. I had dinner with him a few months back when there was a shoot for a UB commercial. He was very pleasant to be around. He has not taught me how to play poker yet. Haha.
Sounds like a great experience. Who wins in a one mile run on the beach, you or Hellmuth?
Well, I used to run cross-country. So I am sure if I trained for a bit I would have an advantage. Phil is supercompetitive as am I. That may have to be a promo some time soon. You will get the credit if it happens of course
Our Editor-in-Chief, Matthew Parvis, actually came up with that one, but it is a great prop bet!
Matts are just awesome across the board.
Now it is time for some "Head-2-Head" questions.
I don't like that sound of that.
Favorite tropical cocktail?
Definitely, an Aruba Ariba.
What is in that?
Well, there is vodka, grenadine, grapefruit juice, orange juice, rum and pineapple.
Sounds amazing.
It gets the job done.
What is playing in the boom box next to you on the beach?
I don't listen to music when I am on the beach. I am content just listening to the ocean waves. It is really relaxing to me. When I am inside playing poker I'll have numerous stuff on my IPod. Lately I am into Black Stone Cherry, The Killers, Buckcherry, Nickleback, Johan Sebastan Bach, Maino, and Akon.
Who's your fantasy girl sitting next to you on the beach?
I would say Megan Fox, but I heard she isn't very nice from a recent interview of the people who helped make "Transformers." Beauty can only get you so far, so I guess I would need a lady who's beautiful and intelligent. That's hard to find.
Indeed. Bocce ball, ultimate frisbee, or volleyball?
Volleyball. I can use my height to my advantage especially if it is on the beach.
Jet skiing, scuba diving, deep sea fishing, kite surfing, or surfing in general?
All of the above. I surfed in Costa Rica and that was some of the most fun I have ever had. I will definitely jet ski, dive and kite surf while in Aruba. I might not have time to fish.
Thoughts on your New York Yankees and Buffalo Bills?
Well, I am not a huge baseball fan so I can't comment on the Yankees. I will say, however, I am a proud Bills fan. I was a front-runner when I was a kid so I rooted for them in the Super Bowls they went to in the 90s. I have grown out of that front-running style and am still a fan even after the years of misery they put me through. I would be happy to see them win and love that they picked up T.O. because now more of their games will be televised.
Last, give us five words that will describe Mr. Vengrin.
Competitive, Classy, Affable, Kindhearted, Driven.
Matt, thanks for taking the time to stop by and we wish you the best of luck in Aruba. Don't forget to post pictures and videos after the tourney on your blog.
My pleasure. Thanks for having me. I'd like to give a shoutout to JoJo, my PR and Pro Relations Manager!
You can play with Matt at Absolute Poker. Sign up now for an exclusive PokerNews bonus.