Asia Pacific Poker Tour Cebu Day 1a: Fan Ends on Top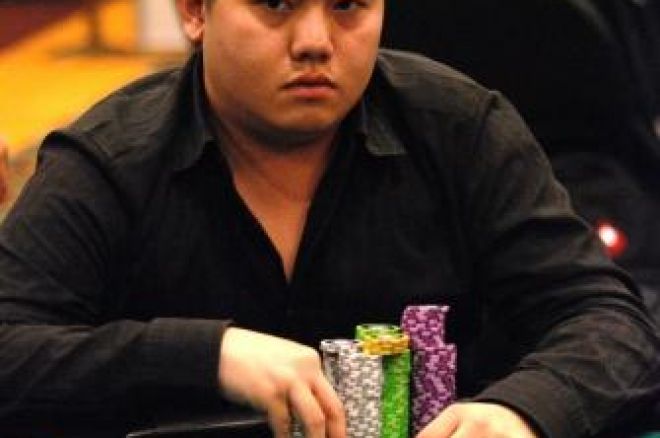 The luscious Shangri-La Mactan Resort and Spa, with its rolling maritime setting and mangoes so delicious as to be otherworldly, was the setting for the latest leg of the Asia Pacific Poker Tour. Day 1a produced few surprises. By the time the chips were bagged at the end of the night, Terry Fan could boast the fattest chip bag with his roughly 140,000 chips leading the field.
Turnout for Day 1a was light with only 105 players taking their seats. In a testament to poker's continued growth in the Asia-Pacific Region, few of the 105 players were well-known within the poker community. The biggest and perhaps best-known player –- David Steicke –- showed up an hour late for the tournament and was one of the first to go back to his hotel room.
The day was punctuated by the play of a group of Mongolians that attended the tournament at the behest of 2009 APPT Macau Main Event runner-up Mike Kim. The unorthodox lines taken by the Mongolians, in addition to their erratic behavior at the table, created plenty of excitement in the otherwise staid tournament room. One of the group, Meenelai Bold, has a penchant for slamming the table just before each street is dealt, as if it will somehow bring him the cards he need to win the hand. So far it is working; Bold was the chip leader of the tournament for several hours during the middle stages of play before he was overtaken by Terry Fan late in the day. Bold will bring approximately 110,000 chips back to Day 2, more than twice the average. He is followed in the counts by Kevin Clark (95,000) and Lee Jin (85,000).
Tomorrow the clock and the levels will be reset for Day 1b. Tournament organizers are expecting the field to be about twice the size it was day, with most of the PokerStars Team Asia Pros in attendance this weekend turning out at that time.
Surely you don't want to miss out on the next APPT event so sign up for a PokerStars account and win your seat now. Don't forget to follow us on Twitter and Facebook too.