Online Poker: Full Tilt XIV in Full Swing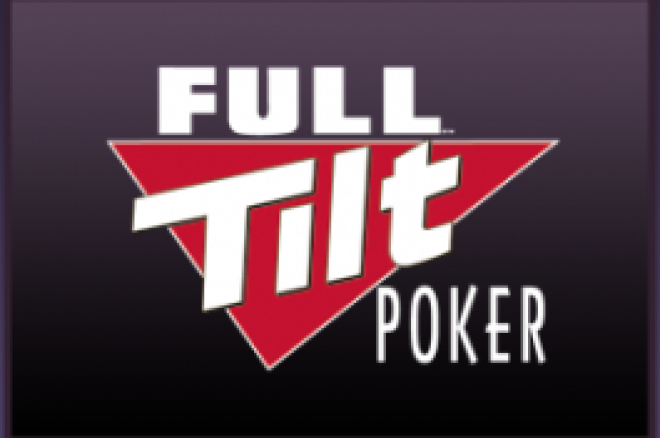 Full Tilt's Online Poker Series returned last week with its 14th installment. Seventeen tournaments are on record and over $10 million in prize-pool money has been on the line. The biggest individual cut so far has gone to "OmadJoped" for a win in event #12 worth $300,000. Notables who have claimed first-place finishes include Kory "s00tedj0kers89" Kilpatrick, David Pham and Don "charder30fanobv" Boivin. All the events and winners are listed below, along with who's hot, not, and who to keep an eye on.
FTOPS XIV
Event #1: Kory "s00tedj0kers89" Kilpatrick - $120,000
Event #2: RymesWOrange - $35,782.60
Event #3: chrispeace - $76,545
Event #4: Kiv56 - $141,771
Event #5: Deception PT - $20,625.55
Event #6: Auspicious - $79,872.50
Event #7: Toms2up - $98,674.77
Event #8: elheroe - $143,827.82
Event #9: willb77 - $89,088
Event #10: Jakivi - $222,137.99
Event #11: legblch - $42,767.12
Event #12: OmadJoped - $300,000
Event #13: AbdullahOchalan - $54,486
Event #14: David Pham -$69,570
Event #15: Don "charder30fanobv" Boivin - $114,654.40
Event #16: bd3109 - $35,036.41
Event #17: gametime1111 - $191,301
Running Hot
Despite only playing in four events thus far, Mohsin "chicagocards1" Charania has two cashes including a fifth-place finish early this morning in event #17 for $58,035. His low number of entries can easily be attributed to his recent 14th place finish in the WPT Foxwoods World Poker Finals, good for $36,535. Craig "HU4ROLLZ" Bergeron has four cashes, including a second-place score of just under $40,000 in event #16. Bryan "badbeatninja" Devonshire final-tabled event #1 and almost made a second, finishing 13th in event #12.
Running Cold
It has been a disappointing series up to this point for some of online poker's best with Steve "gboro780" Gross and Chris "moormanI" Moorman off to rocky starts. In terms of cashing, Gross is 2 for 13 and Moorman is 3 for 16. Neither has made a significant score by their standards, and both will be looking to change that in the coming days.
What and Who to Watch For
As the FTOPS XIV docket winds to a close, the two-day $2,500+$120 no-limit hold'em tournament draws near. Amit "amak316" Makhija won this event during FTOPS X when it was still a $5,000 entry. He is fresh off a third-place finish in event #12 for $138,300 and is someone to watch. Kevin "GetPWN3D" Saul is atop the FTOPS all-time leaderboard and usually makes a good deal of noise during the series. With three cashes and an eighth-place finish under his belt, Saul is gearing for a big payday to close out FTOPS XIV.
There is still time to get in the action. Sign up for a Full Tilt Poker account today, and get your name in the winner's circle.