The PokerNews Jet Set: Vilamoura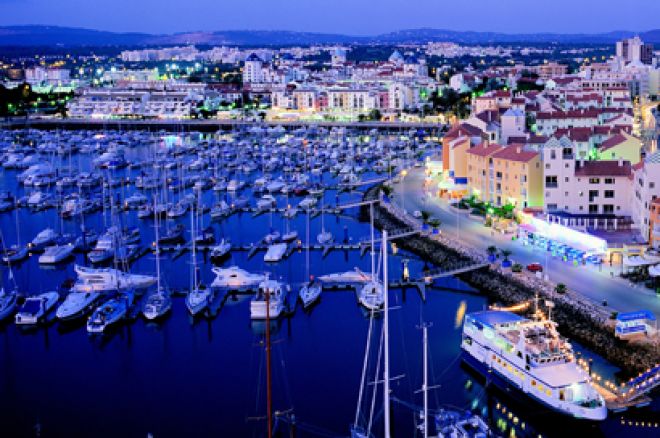 Reflecting the continuing growth of poker in Europe, the PokerStars.com European Poker Tour added three new stops for its sixth season. After introducing poker aficionados to one of the stops, the Ukranian capital of Kiev in September, the EPT heads to Vilamoura this week, the tour's first-ever stop in Portugal.
While most of the continent is experiencing the first chills of fall, this seaside haven still feels like spring. With a vibrant nightlife, world-class golf courses, and miles of gorgeous beaches, there is much to discover outside the casino walls in Vilamoura. Here are just a few of our suggestions.
Places to Hang Your Hat
The area's swankiest option by far is the Tivoli Marina Vilamoura, a five-star hotel situated right on the beach. Less than half a kilometer from the casino, each of its 383 rooms are luxuriously appointed and come with either a sea or marina view. The Tivoli has one indoor and two outdoor pools, an award-winning spa and a 12-hole putting green. Among its four restaurants, the Peppers Steakhouse, a Mediterranean-inspired house of meat, boasts a spectacular view of Vilamoura Marina. Think all this luxury comes with a huge price tag? You'd be surprised. Rooms start at only €140 per night.
For players making this trip on a budget, consider the Hotel Vila Gale Marina where a double room goes for only €60. Despite the low price tag, there's still a lot of comfort to be found at this four-star hotel. The rooms are huge by European standards, are done up in a nautical theme, and many even come with spacious balconies that look out onto the water. Only steps from the town center and less than a 10-minute walk from the casino, the Vila Gale Marina has a beautiful courtyard for lounging, two pools, and complimentary shuttle service to all of the area's golf courses.
Casino Tips
The Casino Vilamoura is open daily from 4:00 p.m. to 3:00 a.m. It's imperative that you bring your passport with you to the venue — otherwise you'll be quickly leaving to fetch it back at your hotel. Like most state-run European casinos, a passport is required for entry and the Casino Vilamoura is no different. Another quirk to this venue is that it's a bit camera shy. Photography (even by us media types) is strictly forbidden inside the venue, so keep those point-and-shoots tucked inside your bag.
The Local Cuisine
With life in Vilamoura revolving around the marina, it's no surprise that the seafood is plentiful, fresh, and delicious. Serving traditional Portuguese cuisine, A Broa gets high marks from meat and seafood lovers alike. Carnivores will salivate at the incredible rack of lamb with mint sauce or the tenderloin steak topped with Roquefort cheese while pescetarians should go for the curry prawns or the restaurant's signature dish — a beautiful filet of sea bass topped with bacon.
Don Alfonso is another winner, serving up beautiful, delicate plates of local seafood so pretty you'll want to take a picture before devouring them.
If you crave pizza and pasta, Casa del Forno in the Cinema Square is a five-minute walk from the marina. The pizzas are made to order and are cheap, cheap, cheap. Dinner for two with a bottle or wine should run you only about €20.
Nightlife
Clubbing in Portugal is much like clubbing in Spain; no self-respecting nightspot dares open its doors before 11:30 p.m., things don't really get going until about 2 a.m., and the place won't empty out until at least 6 or 7 a.m.
Vilamoura has a thriving nightlife, and the country's largest club, Kadoc, is right in the town center. A cavernous space spanning more than 8,000 square feet, Kadoc imports some of the best DJs in Europe to spin weekly and has been known to host some wild "foam parties." For a breath of fresh air after dancing up a sweat, rest a bit on Kadoc's tropical-themed garden terrace.
Also worth a visit is Kiss, located a short cab ride away in nearby Albufeira. Although the typical sounds inside this three-story disco are house, hip-hop and electronica, Kiss has been known to put on some crazy theme nights. Once you stumble out of Kiss, you'll find plenty of additional clubs to check out on the Albufeira "Strip" including Liberto's, Locomia, and Discoteca Ubi.
Fun off the Felt
Vilamoura is home to no fewer than half a dozen championship golf courses. Start planning those prop bets just to keep things challenging as you head up to the breathtaking Oceanico Laguna, a par 72 course with wide fairways and 88 bunkers spread over its 27 holes.
Just north of Laguna, the Millennium sports 18 lush holes surrounded by flat-topped trees. Once your round is complete, chill out with a drink in the club house or hop in a cab and head back to the Vilamoura Marina where dozens of bars, restaurants and shops await.
Don't leave town before spending time on one of the beaches. The wide, flat Praia da Marina is located right off the south end of the marina; the more sparsely populated Praia da Falesia (translation: "cliff beach") is on the north end.
Are you ready to take your game on the road? EPT satellites are currently running onPokerStars. Follow us on Twitter for up-to-the-minute news, and also become our fan on Facebook.