The Weekly Turbo: New PokerStars Pro, Deeb Calls It Quits, and More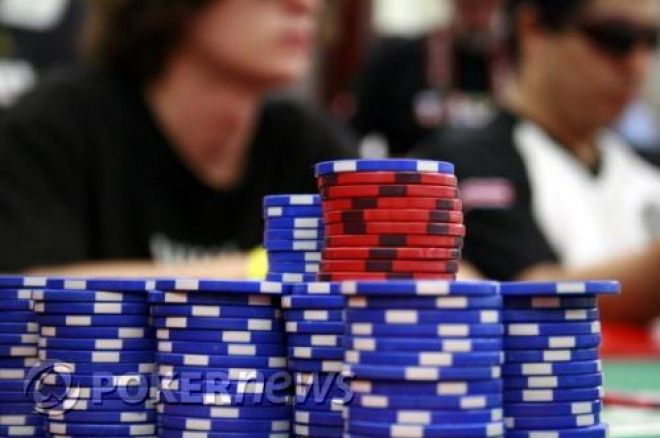 The work week can get overwhelming, and not everyone has the time every day to dive headfirst into the poker world's top stories. Weekend warriors rejoice! You've just flopped the nuts because the Nightly Turbo has introduced a special weekly edition. Prepare for a finger cramp after all the scrolling and clicking that you'll do, but unlike the Sunday paper, the Weekly Turbo won't be littering your living room for the next week.
Elderly Women Booked by Cyprus Police
The Cypriot government says playing cards for money in your own home is illegal and elderly women are not excluded. The police in Cyprus didn't think twice about hauling 42 elderly women to jail this week for playing cards in the privacy of their own homes. Most of the women ranged in age from 75 to 85 years young. The oldest was 95 and the youngest was 50. The women organize the game every week and rotate houses.
The ladies may not be hurting anyone with their games, but apparently they have a jealous neighbor. Police arrived at the house after a neighbor complained, saying the house was used as a noisy gambling den. We think the neighbor was not invited and got jealous.
The police confiscated 530 playing cards and 546 poker chips that the supposedly raucous women were playing for at about 100 euros each. They were booked and released but probably won't receive anything more than a small fine if convicted.
"Most of my friends are widows and at our age there is not much to do. For years now we organise afternoon tea parties at our houses each week, on a rotating basis. We get together, drink tea and play cards. We only gamble a few euros and it's all just for fun. The only thing police achieve by doing such raids is to ridicule women of a certain age," said one of the 87-year-old ladies.
Cyprus-Mail.com has more.
UIGEA Delayed
The Unlawful Internet Gambling Enforcement Act was supposed to go into effect Dec. 1; however, U.S. poker players' wishes were answered Friday when the UIGEA was delayed until June 1. The Poker Players Alliance is Thrilled With UIGEA Extension.
Are you following us on Twitter yet? Or Facebook? You should be.
Hey Jude!
With PokerStars introducing the UK & Ireland Poker Tour in December, it only makes sense to add an Irish player to the team. Jude Ainsworth has made history by becoming the first Irishman to sign with the online poker giant.
Ainsworth isn't just some guy they found drinking Guinness in a bar in Dublin. In 2008, he won the PartyPoker Irish Poker Championships and in 2009 he took down the $10,300 buy-in PokerStars Spring Championship of Online Poker for over $900,000.
"I'm really looking forward to competing in the UKIPT and being part of such an exciting tour. Undoubtedly the event I'm looking forward to is the return to my hometown, Galway," Ainsworth said.
Read more at OnlinePoker.net.
Million Dollar Nosebleed Action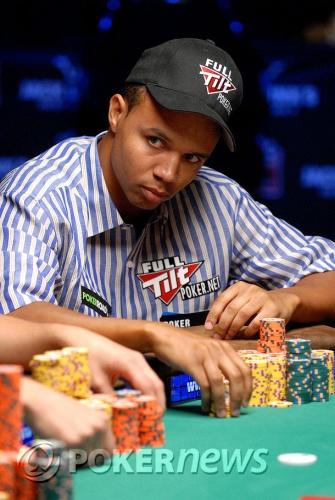 Only days after losing the biggest pot in online poker history, "Isildur1" won the second largest pot in online poker history by beating of all people, Phil Ivey.
The two were playing $500/$1,000 pot-limit Omaha with Isildur1 with about $640K behind him and Ivey with $564K. The million-dollar hand went a little something like this:
A preflop raise war resulted in $54,000 in the pot before the first three cards hit the board. The
and
came on the flop, and both players checked. Isildur1 checked the
on the turn, prompting Ivey to bet $41,000. Not to be outdone, Isildur1 made it $177,000, and Ivey called. The
fell on the river and the mysterious Swede made it $408,000 to go. Ivey made the call, bringing the pot to over $1 million. Ivey was not on the receiving end of this one though. Isildur1 had flopped kings full of jacks, and Ivey disgustedly mucked. OK, we're not sure he mucked disgustedly, but we sure would have.
Thinking about taking on the mystery man? You need to build a bankroll first. Start by signing up for a Full Tilt Poker account and take advantage of the PokerNews bonuses too.
The G's Blog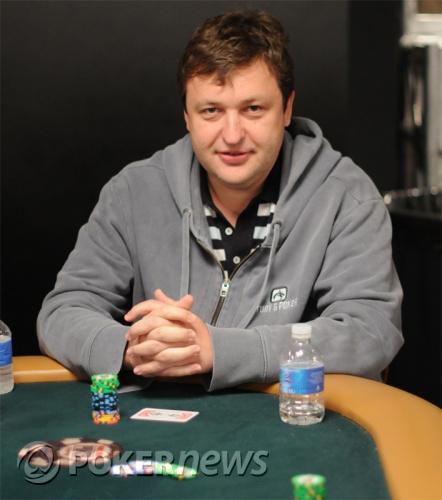 PokerNews' head honcho Tony G is in London. Between the gym and pizza, he decided to give us an insight into his time there. He says he's a little stressed out right now because he's working on a personal deal.
If we tell you everything in Tony's blog, you wouldn't read it, and it's a pretty good read.
Tony G isn't the only one who works on deals. Tom Dwan has one with Full Tilt Poker.
Definitely Not a Win
Sophon Sek won the BC Poker Championship on Sunday night for $364,364. He was arrested on Monday morning. The 30-year-old was arrested in connection with the Surrey Six slayings that took place in 2007. He was charged with manslaughter and breaking and entering, but could possibly face more charges.
Vice President of the Great Canadian Gaming Corporation, Howard Blank, said, "The RCMP has informed us it is the same person who won our tournament and the RCMP has requested that the funds be held for his winnings. So the funds have not been issued to the winner. He was just one of many local players who came out."
Sophon's luck seems to have run out, but it seems like Lady Luck not only looks after poker players, but victims of tragedy as well. Read more at VancouverSun.com.
Done-zo For Now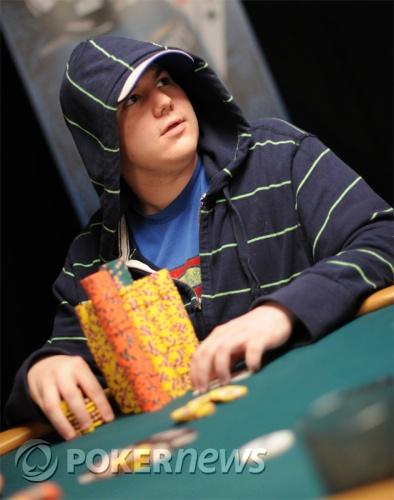 Shaun Deeb has announced that he's quitting poker — well, tournament poker that is. He has just over $300,000 in career tournament winnings and is coming off an EPT High Roller win in Kyiv back in August. But when you're burned out, you're burned out.
"Yah, I'm burntout. I hate them. I'm done with them. I'm gunna take rest of year off, hopefully, and go do something else. Yah, poker was good for a while but **** I hate what I've become," Deeb said.
Deeb is assuring everyone that he's not quitting poker altogether, just tournaments. He's currently sitting third in CardPlayer's Online Player of the Year race but it will be hard to win that one without playing any tournaments. Anyone taking bets on when we'll see him back on the tournament trail?
Read more at CoinFlip.com.