The Nightly Turbo: Festa al Lago Day 2, Looking for Ivey, and More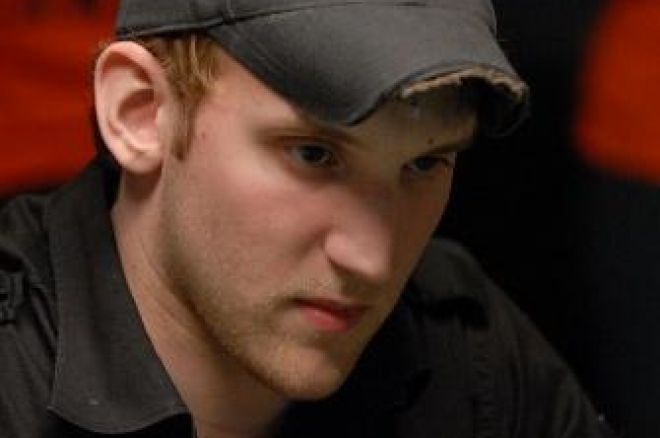 It's Friday. That means, the weekend is here. So we'll just get right to it today. Here is the news. Read it, tell your friends where you found it, and go work on your game.
In Case You Missed It
Day 2 of the European Poker Tour Warsaw saw 148 players shrink to 56. Clayton Mozdzen enters Day 3 with the chip lead. Our Day 2 recap gives you the scoop on how it all went down. After you get caught up, head over to the Live Reporting page to get all the Day 3 action.
Yesterday was a victorious day for Full Tilt Poker. Two of its lawsuits came to a close and were ruled in favor of the online poker giant. Read more about it in Full Tilt Software Partners Win Two Cases.
He made waves when he said he would throw the World Series of Poker Main Event bracelet in the trash if he won. He is considered to be one of the biggest threats at the Final Table in two weeks and he's being coached by Phil Hellmuth. In The World Series of Poker November Nine: Jeff Shulman we take a look at how he got to the Final Table and what to look out for.
Although the nosebleed action was lighter than normal this week, there were still some huge pots and big winners. If you want to find out who dominated the action, you're going to have to check out the Online Railbird Report, we don't write this stuff for nothing.
Festa al Lago Day 2
After players were able to buy into the World Poker Tour Festa al Lago a full day late, the final player count was 275. Out of the 30 who registered late, and by late we mean some didn't show up until the last possible second, one being "Sick Call" Kenny Tran who we'll now call "Last Second" Kenny Tran, only ten survived.
There are 98 players beginning Day 3. The top 27 finishers will make the money. The total prize pool ended up at a cool $4,001,250 and first place will take home $1,218,225.
Some players who didn't make it to Day 3 include Paul Wasicka, Phil Hellmuth, John Juanda, David Williams, and the two Jennifers, Harman and Tilly.
Jason Somerville will begin Day 3 comfortably at the top of the chip leaderboard with 557,000 chips. Mark Seif is in the same spot as he was yesterday but with 473,200 chips. David "The Dragon" Pham sits in seventh with 365,000 and Phil Ivey is just barely hanging on. Oh, wait. Isn't he in Cabo?
WPT.com has your updates.
EPT Warsaw
Gloria Balding is in Warsaw keeping us updated on the goings on at the PokerStars European Poker Tour stop. Peter Hedlund keeps us entertained with his antics and introduces us to Russell Crowe — errr Clayton Mozdzen.
You should follow us on Twitter because — well, we can't think of a reason not to and while you're at it, increase your friend count on Facebook by one.
In Hiding
He said he would go into hiding to prepare for the World Series of Poker Main Event Final Table, and that's just what Phil Ivey did — well, sort of. Barry Greenstein set out to find Mr. Ivey on his self-imposed exile from the US.
Greenstein catches up with Ivey and they tell us about Ivey's strict schedule that consists of yoga, cardio, weights, and golf. "I'm not getting no poker coaches or any of that shit," says Ivey. Of course he's not, that would be like God asking for a coach prior to The Creation.
Check out PokerRoad.com for more Ivey insanity.
WSOP Circuit: Hammond
The World Series of Poker Circuit in Hammond is entering the final stretch. Through the first ten events, attendance has risen 11% from last year. Recession? What recession?
Eric Crain won Event 10, the $500 H.O.R.S.E tournament, the last event before the Main Event. He took home $14,703 for the win and the WSOP Circuit gold ring. Upon winning the gold ring he said, "It's neat because when I won my first ring, I obsessed for a while over winning something significant. I had done well in cash games at that time but had never done anything in tournaments. So, when I won that event (back in 2007) I did not realize now until three years later how really hard it is to win a major tournament. Yeah, it's really nice."
The $5,000 buy-in Main Event starts today in Hammond. If you can't make it today, you can plan for one or more of the ten other stops.
Horseshoe Southern Indiana
Harvey's Lake Tahoe
Harrah's Atlantic City
Tunica Grand
Harrah's Council Bluffs
Caesars Atlantic City
Harrah's Rincon
Harrah's St. Louis
Caesars Palace Las Vegas
Harrah's New Orleans
Head on over to WSOP.com for more info.
More Seizures for Electracash
California-based payment processor Electracash Inc is being targeted by federal investigators again. Bank accounts for the payment processor were seized in July by Feds in Maryland who were investigating the online gaming industry.
The Feds are looking into Electracash's email accounts after finding evidence of gambling-related communications with Intermedia. The seizure warrant was signed on October 9 by U.S. District Court Magistrate Judge James Bredar. The sworn affidavit was sealed like the previous bank seizure warrants were.
Gambling911.com has more.