The World Series of Poker November Nine: Jeff Shulman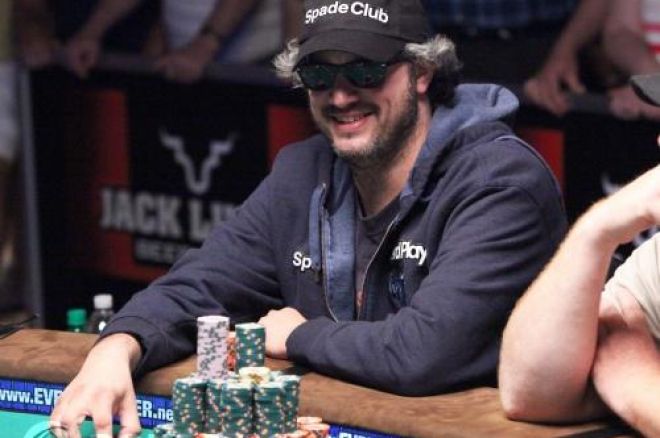 Although Phil Ivey may be the most well-known player of the November Nine, one player has stolen the spotlight from the Full Tilt Pro thanks to his brash opinions about Harrah's and the World Series of Poker as a whole. CardPlayer Magazine president Jeff Shulman set the poker world abuzz when he made the final table and openly trashed Harrah's and the WSOP tournament series by declaring he would throw the championship bracelet in the trash if he won the Main Event.
Whether you agree with Shulman's politics or not, one thing is for certain, the guy has plenty of game. Having made the WSOP Main Event final table in 2000, Shulman is considered one of the biggest threats at the final table. Why is Shulman a big threat? Consider that he has also won over $2.5 million over the course of his career. His most recent accomplishment, besides making the final table, came from his 17th place finish at the World Poker Tour $25,000 championship event in 2008.
How He Got There
Shulman saw a number of interesting hands on his way to the final table. Thanks to his previous experience, he managed to avoid getting into too many races and he made sure to capitalize when he got big hands.
In one hand that saw the elimination of Jason Brice, Shulman used his big pocket pair to felt his opponent without hesitation. Raising from middle position, Shulman made it 250,000 to go. Brice moved all-in for his last 800,000 and Shulman made the call with pocket queens. Despite racing against Brice's two live over-cards, ace-king, Shulman came out on top when the board bricked for Brice.
In addition to proving he could be the biggest dog on the block, Shulman also played several hands that required him to let his ego go. In a hand recounted recently by Pokernews' Nicole Gordon, Shulman faced off with Eric Buchman and Jonathan Tamayo. In this hand, he shrewdly decided against risking his stack on a coin flip. Buchman opened with
, making it 140,000 to go. Shulman woke up with
and quickly made it 500,000. Tamayo then four-bet his stack moving all-in with pocket queens. Buchman folded and so did Shulman who had the fortitude to not risk his tournament life in a race.
What to Watch For
Considering that Shulman sits with 19,580,000, it looks as though he may be one of the leading candidates to finish first. A number of top pros including recent WSOPE Main Event second-place finisher Daniel Negreanu, who finished second to Jeff's father, Barry, believe that Shulman is a heavy favorite thanks to his large stack and his previous final table experience. Add the fact that Shulman has signed on to have Phil Hellmuth as his coach and it becomes clear that Shulman will be one of the strongest players at the final table.
His biggest threat at the table lies in Ivey, but many think the two will avoid each other until they no longer can. Although amateur player Darvin Moon leads the way with 58,930,000, Shulman has plenty of ammunition to work with and thanks to the lengthy levels and small increases in blinds, he stands a good chance of building his stack early so he can make a run at the top spot. Also working in Shulman's favor is his spot in seat 9 because it gives him position over both Moon and Ivey.
The PokerNews Live Reporting Team will be in Las Vegas in November bringing you the play-by-play of the WSOP Final Table and as always, follow us on Twitter for up-to-the-minute news.