The Online Railbird Report: Antonius Dominates the 7-Game Action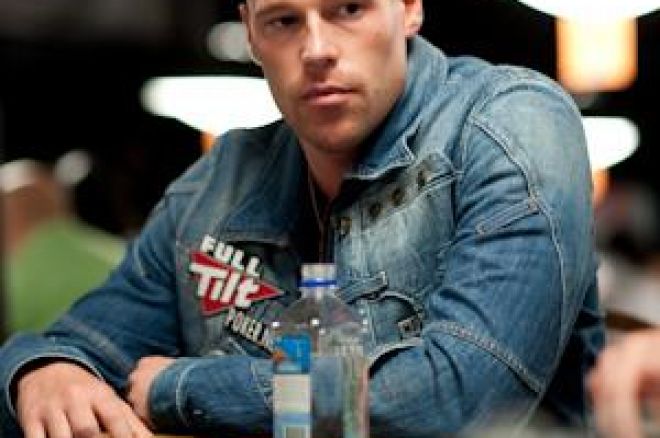 It was a light week in nosebleed-stakes action as most of the action continued to center around the $2,000/$4,000 7-Game tables on Full Tilt Poker. Everyone's favorite Finnish ex-model Patrik Antonius came out on top, adding $346,000 to the till while David Benyamine continued his precipitous slide into the red, dropping $778,000 over the course of the week. In the few no-limit hold'em and pot-limit Omaha games that did come together, Tom "kingsofcards" Marchese was the catalyst, drawing both Antonius and Brian Townsend into the fray for some heads-up action.
Marchese Migrates to the Pot-Limit Omaha Tables
Tom "kingsofcards" Marchese tends to stick to no-limit hold'em when it comes to the high-stakes action, but this week he made the move over to pot-limit Omaha where he took on Townsend at one table of $200/$400 and another at the $300/$600 level. It's no secret that Townsend has spent most of this year grinding PLO at lower limits ($25/$50 and $50/$100) from which his intense scrutiny of his own game paid off to the tune of over $1.4 million in profits in 2009. Townsend's experience and finesse certainly paid off in this match, where he took down all three of the night's largest pots.
The monsterpotten of the day took place at their $300/$600 table. Marchese opened for a $1,200 raise, Townsend three-bet to $3,800, and Marchese came back over the top for $11,600. Townsend called and they saw a
flop. Townsend checked to Marchese who bet $23,400, then came in for a raise, re-potting to $93,600. Marchese moved in for $118,000 and change, Townsend making the call.
Townsend showed the
(overpair, flush draw and a gutshot straight draw) and Marchese
(nine-high straight).
Alhough the
on the turn did nothing for Townsend's hand, the
on the river made his flush, earning him the $212,793 pot.
Antonius, Ashby score in 7-Game
The week's biggest game, however, took place Monday night with Antonius, Benyamine, Gus Hansen, "Slick Puppy," Phil Ivey and Richard Ashby sitting in at the $2,000/$4,000 7-Game tables. In this increasingly popular mix, the H.O.R.S.E. games are played with $2,000/$4,000 betting limits while the no-limit hold'em and pot-limit Omaha rounds come with blinds of $500 and $1,000. Antonius was the big winner in this session, raking in over $350,000. Ashby turned a profit as well, earning $275,000 while Benyamine and Slick Puppy were the game's primary donators, losing $116,000 and $88,000 respectively.
In one of the larger confrontations of the night, Benyamine had built his stack up to nearly $190,000 before losing a huge chunk of it to Ashby in this PLO hand. Ashby opened for $3,000 from the button, Benyamine three-bet to $9,000 and Ashby called. Benyamine led out for $15,000 on the
flop and was met with a raise to $63,000. Not one to stop there, Benyamine made it $111,000 to go, setting Ashby all-in, and he made the call.
Benyamine
(top pair, queen kicker)
Ashby
(top and bottom pair, nut flush draw)
It was over on the turn when the
fell to give Ashby a full house. Benyamine hit two pair on the river with the
, but they were no good, Ashby collecting the $147,560 pot.
Who's Up? Who's Down?
This week's biggest winners (10/15-10/21): Patrik Antonius (+$346,000), Matt Hawrilkenko (+$239,000), "PostflopAction" (+$174,000)
In the red: David Benyamine (-$778,000), "Slick Puppy" (-$321,000), Phil Ivey (-$153,000)
The biggest games online all unfold on Full Tilt Poker. Sign up today, and follow us on Twitter while you're at it.