The Weekly Turbo: Super Dad, a Poker Robbery, and More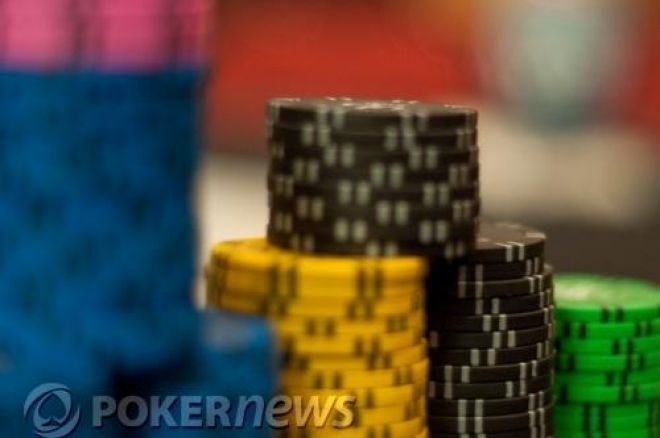 The work week can get overwhelming, and not everyone has the time to dive headfirst into the poker world's top stories every day. Weekend warriors rejoice! You've just flopped the nuts because the Nightly Turbo is introducing a special weekly edition. Prepare for a finger cramp after all the scrolling and clicking that you'll do, but unlike the Sunday paper, the Weekly Turbo won't be littered around your living room for the next week.
British Invasion?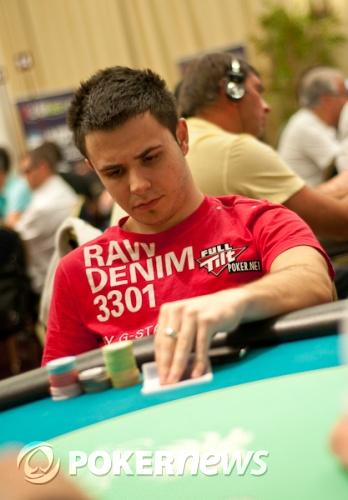 British Invasion? We may have gotten a little ahead of ourselves there. How about visit, yes, that's better. Uk.PokerNews.com has reported that Andrew Feldman will be the first British poker player to ever be on "High Stakes Poker."
"Apparently I was recommended to the producer by none other than Tom 'Durrrr' Dwan. Maybe he thinks I'm good value, maybe he thinks I'll give action…I hope it's the latter. Last month I played the "Full Tilt Million Dollar Cash Game," but this is going to be just as tough if not tougher!"
HSP will film in November and begin airing in February - with a yet-to-be-named new co-host for Mr. Gabe Kaplan.
Read more at UK.PokerNews.com.
Another Lawsuit
It seems like every time we turn around, someone else is suing a major poker entity. This time, it's not Full Tilt that's being sued, it's Harrah's.
Sally Ann Boyer, 2007 World Series of Poker Ladies Event champion, is suing Harrah's for using her name and likeness for advertising without authorization and for falsely claiming she endorses the World Series of Poker Academy. She has also named Post-Oak Productions, doing business as the World Series of Poker Academy, in the suit.
Boyer claims that the WSOP Academy has been running ads with a photograph of her after winning the Ladies Event with the quote, "The quickest way to your WSOP Bracelet!" Not only is the quote attributed to her, but the ad also calls her an "Academy Graduate." Well, she didn't graduate, not from the WSOP Academy anyway.
"Boyer never said nor authorized a statement on her behalf to the effect that participating in the WSOP Academy was 'the quickest way to your WSOP Bracelet!' or intimating that her success in the tournament was attributable to her experience attending one day of a two-day WSOP Academy event," alleges the lawsuit.
She is seeking unspecified damages, a restraining order, an injunction and recovery of profits that were associated with the use of her name and likeness.
The Las Vegas Sun has more.
Keep Your Game a Secret
We don't know where to begin with this one. Just because private card games are legal* in Ohio doesn't mean you should advertise them all over the Internet. If you do, you'll probably have robbers with assault rifles burst through your door like the Kool-Aid man (OK, maybe not exactly like that) and steal $11,000 after making all the players take their pants off. We've heard this last part before, and we never really quite understood it.
If you didn't figure it out already, that's just what happened at a Cleveland home game on Monday. The police report states that one of the players went outside to smoke and was met by a man holding a gun. You know where it went from there. Thankfully, no one was injured. This robbery comes six months after $75,000 was taken from a home game in Solon, a suburb of Cleveland.
*By legal we mean if the host of the game doesn't charge a fee or take a cut of the winnings — because no one does that.
Read more at the blog.Cleveland.com.
Man Gets Comped Room for 24 Years - In Jail
On Monday, Jeff Castardi pleaded guilty to the felony charges against him. He was charged with violating the Colorado Organized Crime Control Act, which is a class-two felony, and will face anywhere from eight to 24 years in prison when sentenced in December.
Castardi was running a gambling club under the premise that it was a social club. He had about 100 high rollers going in and out of the club losing tens of thousands of dollars. Money was also laundered through two restaurants that were owned and operated by Castardi and his wife.
"Castardi and his co-defendants were suspected of violating numerous provisions of state law, including running an illegal professional gambling and bookmaking business, loan-sharking, money laundering, tax evasion, theft and unlawful debt collection," said Mike Saccone, communications director of the office of the Colorado Attorney General.
Gambling911.com has more.
Super Dad
Q: How long has it taken Patrik Antonius and Tom Dwan to play 25,000 hands? A: About the same amount of time it took Dan "DannyOhBoy" Grolemund to play three million hands — 10 months. Did we mention he was taking care of a his newborn son at the same time? Well, he was. This father of three was on a mission this year to become Supernova Elite on PokerStars, and he did just that.
We know what you're thinking. "Where did he find the time to do this and take care of the kids and stay happily married?" He basically has a wife most of you would dream of. She encouraged him and was happy about it.
"I sat down with my wife at the beginning of the year, explained the benefits of becoming a Supernova Elite, and we both agreed that I should go for it," said Grolemund. "She can't wait to go on the two luxury vacations that PokerStars will provide to us. I have made many sacrifices over the last ten months, but am absolutely thrilled to have finally made it."
He planned his poker playing time around his newborn's sleep schedule. Also, he kept the little one's high chair and playpen next to his computer so he could keep a close watch. "Whenever I wasn't changing diapers, feeding him, or cleaning up after him, I was playing poker," he said.
He's not stopping, either. He still plans to play as much poker as he can. "With three children and a full-time job besides poker, I must manage my time very carefully so that nothing gets neglected," he said.
Maybe Antonius and Dwan can look to this guy for inspiration and get the Challenge over with. More people who would like their shots at the young gun are lined up behind Antonius. Congratulations Dan!
Read more at the PokerStarsBlog.com. Think you can become Supernova Elite in 10 months? Give it a shot by signing up for a PokerStars account.
Barry Shulman Berates Player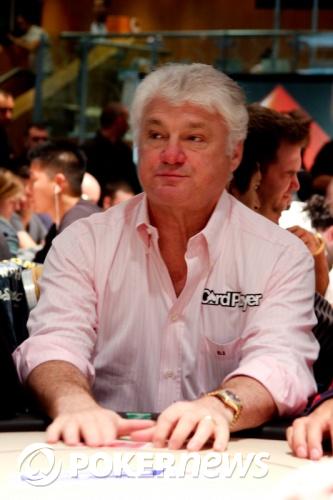 During a recent $550 MTT at Caesars, Card Player Media owner Barry Shulman, who is a World Series of Poker Europe champion, may have been a little rude. According to a thread on TwoPlusTwo, Shulman decided to criticize a player after she busted from the tournament.
Other players at the table tried to explain that she did not make a bad play and that she had equity in the move, but according to the TwoPlusTwo thread, Shulman said to one of the players, "NO!, You're wrong, believe me, you dont need to teach me how to play poker. If you think thats the right play you're awful and you have no chance to win a tournament."
It didn't end there. Shulman also allegedly got into an argument with a female dealer who he claims had already cut the deck of cards. The other players at the table agreed with the dealer and Shulman picked up the deck of cards, cut it and said, according to the thread, "That is cutting the deck and thats what you did."
We weren't there to see this happen, so we can only take the word of the poster on TwoPlusTwo. What we can say, however, is that those Shulmans love a good bit of controversy. Ahem. Bracelet. Ahem. Garbage.
Read the whole thread at TwoPlusTwo.com.
Check Your Cards
We like leaving you with a video or two. Maybe this one will teach you a valuable lesson: make sure you check your cards. Oh, and even the greatest can make mistakes.
Are you following us on Twitter? If you aren't, you're missing out. It only takes a couple of clicks.