The Nightly Turbo: Poker After Dark, High Stakes Poker, and More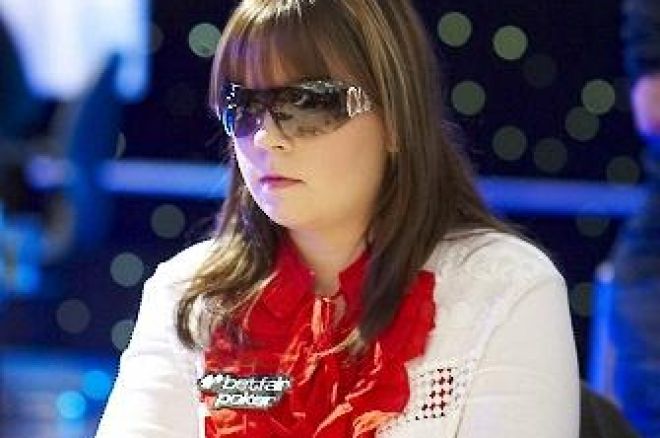 It's that time again. Your tournament just went on break and you're wondering what happened in the poker world today. Well, here it is, all laid out for you so you can get back to the grind sooner.
In Case You Missed It
It's getting closer. The World Series of Poker Final Table is a little over a week away. We're bringing you spotlights of all of the November Niners and the latest one is on a 25-year-old from France. Check out World Series of Poker: Antoine Saout for more.
She was 2008's Playboy Playmate of the Year. She's Brody Jenner's girlfriend, and now she's a poker player. We sat down with Jayde Nicole Off the Felt for a little Q&A session.
Gloria Balding has been following the tournament trail for the past 14 months. If you've gone to at least one major tournament, you'll understand immediately what she's talking about in her latest report. If you haven't, well then you need to know the Top Five Things You Won't Find on the Tournament Trail.
The Latin American Poker Tour is back for its third season. There are five stops on the tour and the first one starts in November. Click here to find out the LAPT schedule and what "de chark" has to say about it.
Deep Stack Extraveganza
It's that time again. Four times a year, The Venetian Las Vegas brings you its Deep Stack Extraveganza. Beginning tomorrow, Oct. 30, and going through Nov. 25, The Venetian Las Vegas will bring you the last Deep Stack event of the year. Buy-ins range from $340 to $2,500 for the Main Event.
Venetian.com has the schedule and room rates starting as low as $109 for players.
High Stakes Poker: British Invasion
British Invasion? We may have gotten a little ahead of ourselves there. How about visit, yes, that's better. Uk.PokerNews.com has reported that Andrew Feldman will be the first British poker player to ever be on "High Stakes Poker."
"Apparently I was recommended to the producer by none other than Tom 'Durrrr' Dwan. Maybe he thinks I'm good value, maybe he thinks I'll give action…I hope it's the latter. Last month I played the "Full Tilt Million Dollar Cash Game," but this is going to be just as tough if not tougher!"
HSP will film in November and begin airing in February - with a yet to be named new co-host for Mr. Gabe Kaplan.
Read more at UK.PokerNews.com.
Barry Shulman on Cover of Bluff Europe?
No, Hell hasn't frozen over. Sometimes, recognition is due even when it might pain you, as "Bluff Europe" Editor Philip Conneller found out recently. Barry Shulman, CEO of Card Player and WSOPE winner is on the cover of this month's issue of "Bluff Europe."
"We, too, seem to have lost it, as Bluff's very own mortal enemy appears on the front cover this month. If you'd told me a couple of years ago that Barry Shulman, CEO of Card Player, would one day grace our cover, I'd have suspected you of being ripped to the tits on goofballs. But Barry won the WSOPE and so he's earned the kudos. Good on him, we say," said Conneller.
Annette Obrestad: 21 and Playing Poker in the US
We tried to tell you a while back that Annette Obrestad would be in Vegas filming "Poker After Dark," but maybe you just couldn't catch on to our subtle hint.
In case you were wondering, she is filming "Poker After Dark" today. While this isn't her first time playing legally in the U.S., she went out with a few of us last weekend and decided a slow roll was the way to go against PokerNews Editor-in-Chief Matthew Parvis (read about it here) — her PAD performance is sure to be an exciting one.
She revealed the line-up of her competition on Twitter (@Annette_15) the other day. She will take on Mike Matusow, Antonio Esfandiari, Erick Lindgren, Phil Laak, and Phil Hellmuth. Maybe she can put her slow-roll skills to the test on Phil Hellmuth. The blow-up could be epic.
Millionaire Matchmaker
We're not knockin those of you who need a little help in the love department. A certain someone, who recently won the WCOOP Main Event, will be appearing on the Bravo show "Millionaire Matchmaker." We'll let you watch the video to see for yourself. By the way Phil, don't quit your day job, a cameraman you are not.
Follow us on Twitter for up-to-the-minute-news and be sure to become our friend on Facebook.