World Series of Poker November Nine: Antoine Saout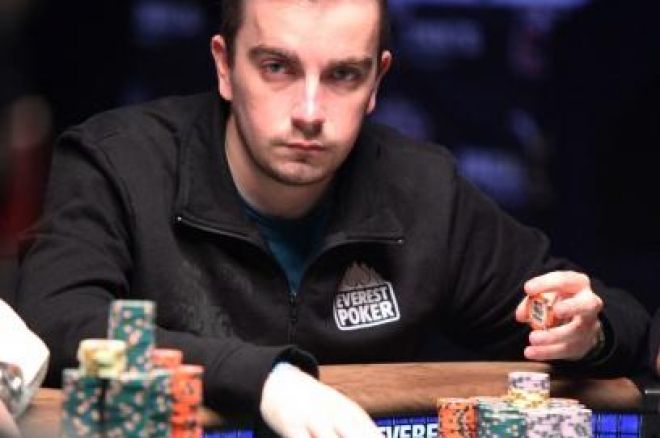 Although Antoine Saout may be one of the short-stacks at the final table with 9.5 million chips, this 25-year-old from Saint Martin des Champs, France, has proven he has the skills to make a run at the World Series of Poker Main Event title. In addition to qualifying to be a member of the November Nine, Saout proved he has what it takes to win poker's most prestigious title after finishing seventh in September's $10,000 WSOPE championship event. Having taken up the game less than two years ago, Saout continues to impress with his performance, and he could make life difficult for his fellow November Niners.
How He Got There
Saout faced more than his share of challenges on his way to the final table, including having to sit on Phil Ivey's left for the last three days of play. Despite his challenges, Saout used his wits, played aggressively, and capitalized on his ability to read opponents on the way to the final table.
In one hand, Saout aggressively forced fellow November Niner Steven Begleiter to let his hand go. In the hand, the under-the-gun Saout raised preflop to 550,000 and Begleiter made the call from the small blind. The flop came
. Begleiter checked and Saout bet 650,000. Begleiter then raised to 1.5 million. After tanking for a couple of minutes, Saout reraised all-in for 5,175,000 and forced an unhappy Begleiter to fold.
In another hand, Saout capitalized on his profile of Antonio "The Magician" Esfandiari by once again aggressively dragging chips while avoiding a confrontation. In the hand, Saout bet 350,000 and Esfandiari made the call from the big blind. The flop came
and Esfandiari made it 535,000 to go. Saout insta-raised to 1.8 million total and the Magician tanked for a little over a minute before laying down his hand to Saout's aggressive play.
What to Watch For
Because Saout is one of the shortest stacks at the final table, expect him to try to double up early. Considering how aggressive his play was throughout the Main Event and the WSOPE championship tournament, if he can double early he may become a considerable force at the table. Arguably the dark-horse pick to win the event, Saout's tablemates can expect him to remain aggressive when play resumes in November.
Saout's biggest threat lies with the bigger stacks at the table because he'll most likely have to win consistently to be considered a threat. Considering that he managed to stay alive despite being on Ivey's left for quite some time, Saout has proven he can pick his spots, so fans can expect him to get his money well.
The PokerNews Live Reporting Team will be in Las Vegas in November bringing you the play-by-play of the WSOP Final Table and as always, follow us on Twitter for up-to-the-minute news.