The Weekly Turbo: 2010 WSOP Schedule, Poker Players Shave Heads, and More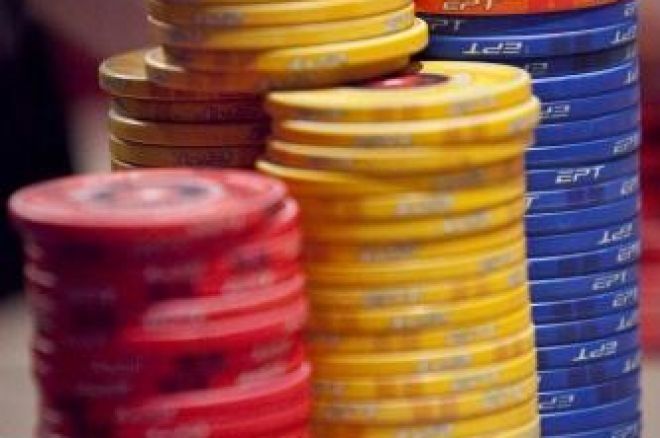 In case you missed any of the week's poker news, we have you covered. The Weekly Turbo will catch you up on the poker news you missed including the 2010 WSOP schedule, why some poker players shaved their heads, and more.
He Said What? About Who?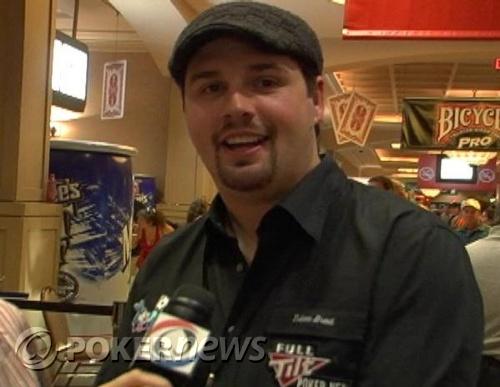 Brad Booth was on the Hardcore Poker Show recently and wanted to get some things off his chest, mainly about his former sponsor, Full Tilt Poker. He didn't want to name any names, but maybe we heard the name Rich Bitar when we were listening.
"I hope you're listening to this Rich, but you're kind of an idiot. I can't believe I just said that, but you know, there are just some things he did there that are pretty rude. He tried to be my friend and things like that and I always tried to be there for them and I always wore the patch of Full Tilt very proudly and we were supposed to get x amount for certain things and I felt like I submitted my stuff and they didn't really seem to care and I think they thought I was living in an igloo in Canada and I felt like they kind of threw me under the rug a little bit."
Come on, an igloo? It's not like you're living in Canad-oh wait. Booth went on to say that he "really likes and respects" the players, Ivey, Lederer, Bloch and Ferguson, and this is nothing against them. "Cause they don't know any of the stuff, I believe, that's happening." We can't be sure they will take too lightly to someone bashing the hand that feeds them, essentially, but we'll have to wait and see what comes of all of this.
Listen to the interview at Hardcorepokershow.com.
A Bwin Party?
Rumor has it that Bwin and PartyGaming are discussing a merger worth over £2 billion. TimesOnline reported speculation of the merger on Thursday and both companies are expected to face pressure from the Takeover Panel to clarify their positions.
Bwin recently walked away with the 2009 eGaming Review award for Operator of the Year, beating out PartyGaming. In April, PartyGaming paid $105 million to settle a case with the Department of Justice that would keep them from being prosecuted over its activities in the U.S. before the UIGEA. Since settling with our favorite uncle (Sam), PartyGaming has taken over Cashcade, the owner of Foxy Bingo, for £96 million and has acquired WPT Enterprises for $15.3 million. In September, Bwin acquired Gioco Digitale for €115 million.
According to TimesOnline, a close source says that talks of the merger are still in the early stages. The source also says that precise terms have not been agreed to yet. The rumor is that the merger would be one of equals. PartyGaming's market value is at about £1 billion and Bwin is about £1.2 billion. Analysts say that PartyGaming has the capacity to fund an outright acquisition in cash and shares.
Find out more at TimesOnline.com.
UKIPT Crowns First Winner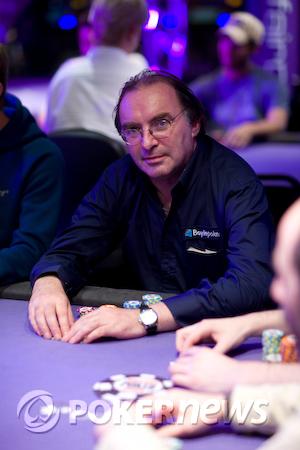 The PokerStars.com United Kingdom Ireland Poker Tour kicked off its inaugural stop in Galway, and it just seems fitting that Irish poker legend, Padraig Parkinson was crowned the event's champion.
The €2,000 buy-in event saw 259 players hit the felt creating a prize pool of €471,380. Parkinson took home €125,000 for the win.
"We couldn't have asked for a stronger final table line up to start the tour or a better winner. Padraig has always been a top tournament player and he's proved it again here; the fact that he's a native of Galway makes it all the more special. Everyone watching the event knew Padraig was going to win – after all he started celebrating 3 days early. The whole event had an amazing atmosphere and none of us can wait for the next event in Manchester," said UKIPT host, Nick Wealthall.
Final Table Payouts
1. Padraig Parkinson (France) €125,000
2. Paul Marrow (United Kingdom) €82,000
3. Ben Lefew (United States, PokerStars Qualifier) €52,000
4. Michael Graydon (Ireland, PokerStars Qualifier) €36,000
5. Michael McFadgen (Canada, PokerStars Player) €22,000
6. Paul Dooley (Ireland) €17,000
7. Vinny Cosgrove (Ireland) €13,000
8. Cat O'Neill (Ireland) €11,000
9. Trevor Bulless (United Kingdom) €9,000
Visit UKIPT.com for all dates and stops left on the tour and sign up for a PokerStars account today and qualify for one of the remaining stops.
Newly Acquired: Everest
Mangas Gaming, the leading French sports betting and online gaming group, recently announced that it has taken control of the Everest Gaming group. Mangas Gaming, which also owns BetClic, holds 60 percent of the Everest Gaming shares while the remaining 40 percent will continue to be held by GigaMedia.
"We are very proud that Everest is joining our group. It is a great company; it is a brand with an outstanding awareness in the world of poker, well known for its know-how, its platform reliability and its strict policies. Mangas Gaming is reinforcing its position as a major European player in both the online poker and sports betting," said Isabelle Parize, CEO of Mangas Gaming.
With this acquisition, Mangas Gaming becomes one of the three leading European actors in the online gaming industry. It currently owns the sports betting companies Betclic, Expekt and Bet-At-Home, and after acquiring Everest, has now established itself as a leading player in online gaming. Everest Poker, with the BetClic Poker liquidity, will become the first poker community in France.
Find out more at PRNewswire.com.
Sky's Total Player
Sky Poker premiered its new reality show, Total Player, on Saturday. The show will follow poker mentors and 18 candidates they select and hope to turn into professional poker players by the end of the 13-week series. If you've seen the reality show X-factor, you'll be familiar with the format of Total Player. Ex-cricketer Ed Giddens, Matt Broughton, and poker analyst David Tuckman decide who will progress each round, and the public will eventually decide on a winner.
Fifty of the best cash, MTT and SNG players from Sky Poker's felt will be chosen as candidates for the mentors to choose. The mentors will then choose six players each. Each week, candidates must complete a series of challenges to progress in the competition. The winner of the show will receive buy-ins for three tournaments: a £100 tournament, a £1,000 buy-in tournament, and a $10,000 buy-in for the World Series of Poker Main Event in Las Vegas.
"Total Player will contain everything that has made Sky Poker so popular: it will deliver a great deal of excitement and opportunity to our playing community; an educational element; and, of course, the chance to win big. I'm particularly excited that Total Player will offer Sky Poker players at all levels, an opportunity to showcase their potential and realise a dream of sitting with some of the biggest names in world poker," said the head of poker at Sky Betting and Gaming, Des Duffy.
OnlinePoker.net has more.
Make sure you're following us on Twitter. It's the best way to get up-to-the-minute news. Also become a fan on Facebook.
Buzz Cut
As you've just read, The Doyle Brunson Five Diamond World Poker Classic kicked off yesterday and we're sure you've already read the recap, so we won't tell you about it twice. We're just going to tell you about the awesomeness that went down at the Bellagio barber shop last night.
Back in September, Thuy Doan told us all about her diagnosis with cancer. Through her blog, we've read about her insurance troubles and her experience with chemo. Well, the acts that transpired last night, once again show that poker players have huge hearts. According to Barry Greenstein's twitter (@barrygreenstein), 16 poker players shaved their heads in solidarity for Thuy Doan.
Doyle Brunson, Eli Elezra, Barry Greenstein, Tom "durrrr" Dwan, Bertrand "ElkY" Grospellier, and Sorel Mizzi were among the poker players sporting freshly cropped dos. And when all was said and done, Thuy shaved Johnnie the barber's head as well.
This thread over on TwoPlusTwo has pics of your favorite poker players rockin the buzz cut.
ANZPT Season 2
The schedule for Season 2 of the PokerStars.net Australia New Zealand Poker Tour has been announced. Well, part of it anyway. Every mainland state of Australia has already confirmed events and more stops are expected to be added.
Season 1 of the ANZPT saw 1,309 players take to the felt for a shot at the and close to $3 million in prize money. The first stop of Season 2 will take place from Feb. 9 to 14, 2010, at SKYCITY in Adelaide, South Australia.
"We are looking forward to the return of the ANZPT in Adelaide after the wonderful success of the first year and we are excited to see the event grow and flourish in Adelaide," said Adelaide casino poker manager, David Galpin.
A new venue has been added to the schedule. The second stop will be Perth, Western Australia. "We are thrilled to be part of the ANZPT," said Jason Barry, general manager of table games at Burswood Entertainment Complex. "We feel this is just what our players have been waiting for and we expect big numbers will take part in the first PokerStars.net ANZPT Perth tournament."
OK, OK. We know you're waiting for us to give you the rest of the stops. Here you go.
ANZPT Season 2
Adelaide - Feb. 9-14, 2010 $3,000 AUD buy-in
Perth - March 17-21, 2010 $2,500 AUD buy-in
Sydney - April 21-25, 2010 $2,200 AUD buy-in
Queenstown - July 17-25, 2010 $2,500 NZD buy-in
Gold Coast - Aug. 11-15, 2010 $2,500 AUD buy-in
Melbourne - Oct. 8-11, 2010 buy-in To be decided
Check out ANZPT.com for more and be sure to sign up for a PokerStars account and get started on qualifying for one of the events.
WSOP 2010
We just unwrapped a little holiday surprise for those of you eager to plan your summer 2010 schedule. The 41st annual World Series of Poker will begin May 27 and run through July 17. Fifty-seven bracelets will be up for grabs again next year, and July 4 will remain the only off day.
The first bracelet given out will be the $50,000 buy-in Player's Championship, which is essentially the $50K H.O.R.S.E. event that is being transitioned into an eight-game mixed event. Yes, the winner will receive the Chip Reese Trophy as did past H.O.R.S.E. winners. Another exciting addition is the $25,000 6-handed no-limit hold'em tournament on June 30. Because of the success of this year's tournament, all gold-bracelet events will feature triple the buy-in in starting chips and deep structures.
If you dream of playing in the Amazon Room, you still may be able to but be prepared to take on the 58,000-square-foot Pavilion Ballroom, which will be in use this year as well. Add that to the 38,000-square-foot Amazon Room and that's a lot of square feet for poker. If you were worried about the heat last year on your way outside to the Poker Kitchen, have no fear, the Miranda Ballroom will be converted into a food court.
Pencil-in all the events you want early. Head on over to WSOP.com for more.
I Quit. For Now.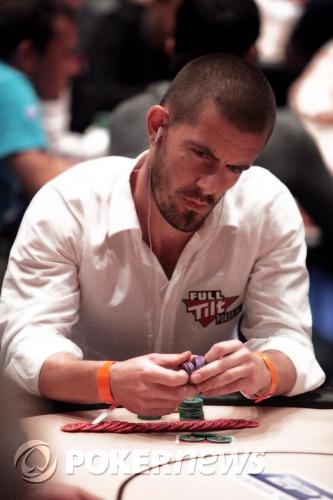 What's the best way to keep from running worse than you are? Take a vacation from poker. Sometimes it's the right thing to do. Clear your head and get your mind right. Shaun Deeb decided to quit poker tournaments about a month ago and just this week, Gus Hansen wrote in his blog that he will also be taking a break.
Usually during this time of year, people reflect on the past year, and it seems like that's just what he did. According to HighStakesNews.com, he says he will be studying his game and making some changes so he can have a better 2010. He began 2009 up millions on Full Tilt, but April and thereafter were not kind to him. Since then, he's down almost $9 million. We would have given you some quotes from the blog entry, but we don't know a bit of Danish, except for how to eat the pastries.
If you know Danish, you can read the whole blog here.