PokerNews Op/Ed: Rush Poker -- Brilliant Innovation or Bankroll Buster?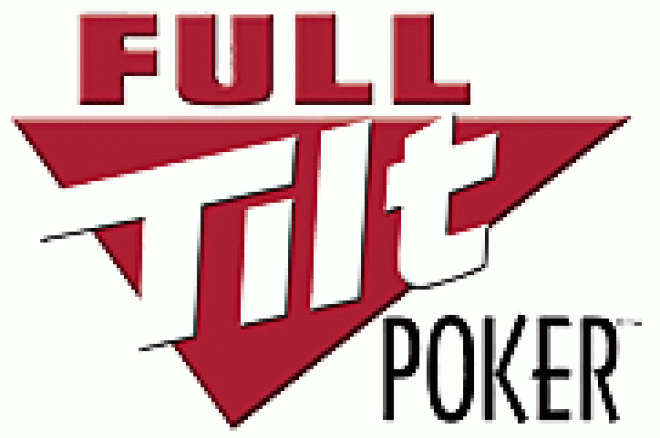 Full Tilt's newest innovation Rush Poker has created a frenzy around the poker community. We've taken some time to explore the new fast-paced format and help you decide whether or not it's right for you.
Nicole Gordon believes Rush Poker is a brilliant innovation. She is also hopelessly addicted to it.
Playing Full Tilt's Rush Poker tables this week got me thinking back to one fateful night in 2003, long before I ever played a hand online. It was then that I hooked up my first TiVo and like millions of my peers, it forever changed the way I watched television. I never had to sit through another commercial again. I could watch more shows in less time. I didn't have to fumble with tapes and VCR buttons if I wanted to record something. The TiVo let viewers cut to the chase.
When it comes to online cash games, Rush Poker has a similar effect. You don't have to sit on a waiting list. You don't have to scroll through dozens of tables to find open seats. You don't have to wait around while a hand plays out after you folded your 2-9 offsuit. You don't have to deal with tables breaking and having to pull your focus from your other tables in order to seek out new ones. And if you go card dead, you're only a few clicks away from an action-worthy hand. Rush Poker takes the downtime out of cash games. It relieves a lot of the boredom. It cuts to the chase. And it could be the best innovation the online game has seen in years.
Rush Poker not only makes no-limit hold'em cash games faster and more exciting, in many ways it takes online poker back to the early days, before data mining and the use of heads-up displays became the norm. Rush Poker takes them both out of the equation. Since the action moves so rapidly, the only way to keep tabs on your opponents in Rush Poker is good old-fashioned note-taking-- and even that can be difficult given the pace of play.
For true grinders, getting in more hands in less time is always an added bonus. At a typical Rush table a player will be dealt about 250-300 hands per hour. Four-tabling, that's over 1,000 hands an hour! Chasing Full Tilt Point promotions like Iron Man will be even easier with Rush Poker and if you benefit from rake back, well, that end-of-the-month check is going to swell.
Pros are already singing the praises of Rush Poker in online forums and hoping that Full Tilt raises the limits on the Rush tables (they're currently offered only at $0.05/$0.10 NLHE through $0.50/$1 no-limit hold'em and $0.10/$0.25 pot-limit Omaha).
"Going to take a nap, hopefully when I wake up $25/$50 Rush Poker is running," wrote Andrew "luckychewy" Lichtenberger on the Two Plus Two forums.
"I've never tried crack but it's gotta be similar to Rush Poker. I think it's awesome for drawing in recreational players (albeit busting them faster though) as a lot of their concerns about online poker (i.e. worries about collusion, table ratings…and excessive HUD use) will be helped immensely," offered Brian "stinger88" Hastings.
I have to hand it to Full Tilt. They are constantly innovating and finding ways to make online poker fresh again. Although their "Cashout Tournaments" might have gone over like Crystal Pepsi, Rush Poker could very well be their Red Bull. After all, it does give you wings.
Michael Friedman Sees Some Potential Setbacks.
Before I get to the potential downsides of playing Rush Poker, I have to admit that I am a big fan of this new innovation. Although I find myself infatuated with this new format, I also see some reasonable questions that need to be asked by all players before they jump into this new arena.
The first thing to consider is that the action moves faster than ever before. Because you can log in to play eight Rush Tables at once, this means you could see roughly 2,400 hands per hour. For weaker players although this may seem enticing, the reality is that if you have a hard time playing a couple of tables where the action moves slowly, this type of poker is definitely not for you. In other words, if you are over-stimulated and under-prepared, you won't be successful in a situation where you have to act every 5-10 seconds and most new players are incapable of making the right decisions consistently so this puts them at a disadvantage.
Players who play Rush Poker won't have the ability to develop profiles of players at their tables because they will be constantly shifting from table to table. Poker is a game of information and this puts a weaker player at a disadvantage because for many players it is crucial to spend a little time with their opponents so that they can familiarize themselves with their play and make decisions based upon that information. Players that rely heavily on these kinds of tells and information are at a big disadvantage because they will have even less time to figure their opponents out than they do at traditional tables.
Another thing to consider is that just because you are seeing more hands per hour doesn't mean this will change your winning percentages. Although seeing more hands can offset the impact of variance for some players, for less experienced players this edge is almost mute. In other words, Rush Poker benefits those that are already fundamentally sound because they already have figured out how to win and this kind of format allows them to use their edge to the fullest potential as they are familiar with making winning decisions on a constant basis. Because they are lowering the impact of variance, this makes these players tougher opponents because there is even less probability that they will lose. In other words, Rush Poker is perfect for sharks looking to prey on weak fish that don't see that they may be in over their heads.
In the end, Rush Poker is an amazing new innovation for the game, but players should make sure to consider all factors before risking their bankroll. One way to do this is to give Rush Poker a go, but to drop down to lower limits until you figure out whether this style fits you game.
Give Rush Poker a try for yourself and let us know what you think. Sign up for a Full Tilt Poker account to give it a spin.