The Online Railbird Report: Hansen Hits the Comeback Trail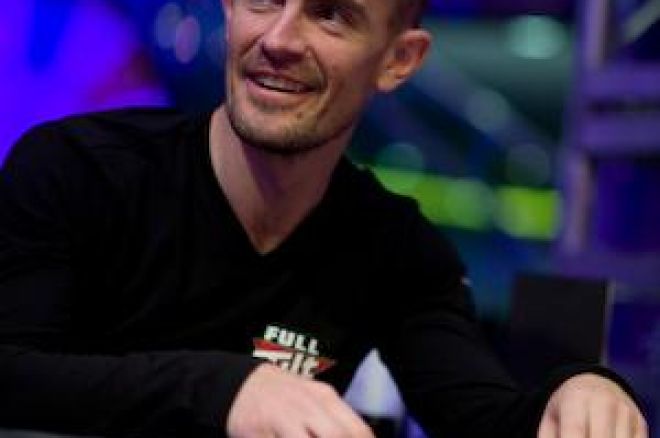 The online cash game action is still nowhere near where it was back when "Isildur1" was camped out on the virtual felt, but railbirds still saw many familiar faces ante up this week on Full Tilt Poker. Gus Hansen, who only last month vowed to take a break from poker, was already back at the tables (and doing quite well), as was Di "Urindanger" Dang, who presently holds the title for the biggest winner of 2010. Not faring as well was John D'Agostino, who took a few shots at the nosebleed mixed-game tables and posted a losing week.
Gus Hansen Scoops Up $559K in 24 Hours
Gus Hansen may have cut his self-imposed exile from online poker short, but his change of plans did end with good results. On Saturday night he sat in at the $2,000/$4,000 7-Game tables and picked up a $45,000 win, then joined Patrik Antonius at two tables of heads-up $500/1,000 and $1,000/$2,000 O.E. The Great Dane won $71,000 from Antonius, bringing his total haul for the night to $116,000. The following morning, however, he bled away all of those earnings and more at $1,000/$2,000 7-Game, dropping $181,000 within 460 hands.
Those losses proved to be temporary, though, as Hansen ground his way through a 2,549-hands on Tuesday, finishing over $559,000 to the good by the end of the day. Hansen played mostly $500/1,000 and $2,000/4,000 7-Game, winning over $491,000 and a few hundred hands of $100/200 pot-limit Omaha in which he picked up an additional $68,000.
Hansen's monsterpotten of the day came against Cole South during a hand of $500/1,000 pot-limit Omaha. Holding
, South opened for $3,000 from the button and Hansen flatted with
. Hansen flopped straight and flush draws but checked the
flop, probably hoping to check-raise. South, however, checked behind despite holding the same straight draw, but the
on the turn sent the two to war, both players hitting eight-high straights.
Next, Hansen led out for $6,000, South raised to $22,000, Hansen three-bet to $72,000, South made it $122,000, and Hansen called all-in for his remaining $21,996. The situation couldn't have been better for Hansen, who was freerolling with his additional flush outs, and he hit one on the river, the
falling to give the $193,991 pot to Hansen.
Andrew Brown's Two-Day Marathon Ends with $300K Win
Since winning Full Tilt's $25,000 buy-in heads-up pot-limit Omaha championship in November, Andrew "browndog19" Brown has become a fixture in the site's high-stakes PLO cash games. The 27 year-old is off to an excellent start in 2010, picking up nearly $300,000 in winnings this past weekend. Brown played a whopping 6,123 hands between late Friday night and early Sunday morning, primarily at PLO and $1,000/2,000 7-Game.
Brown scored himself a six-figure pot while playing three-handed against Hansen and Brian Townsend in a round of $250/500 PLO. Hansen led off the action with a raise to $1,750 from the button, Townsend three-bet to $5,750 from the small blind, Brown cold-called from the big blind and Hansen called as well. All three players checked the
flop. The turn came the
and fireworks went off, Townsend leading out for $17,000, and Brown moving all-in for $48,749. Hansen folded and Townsend called all-in, turning up
for the nut flush draw while Brown showed top set with
. The
sealed the deal for Brown and he took down the $106,010 pot.
John D'Agostino Drops Over $200K in Mixed-Game Action
John D'Agostino made several appearances at the high-stakes mixed game tables over the weekend, but could not get a thing going, losing over $200,000. Friday saw him take on "PixKim" for some heads-up $1,000/$2,000 O.E., D'Agostino posting a $104,000 loss. He was back later that evening at the $500/1,000 7-Game tables alongside David Oppenheim, Abe "EazyPeazy" Mosseri, Ilari "Ziigmund" Sahamies, and Andrew "browndog19" Brown, but ended up being the game's biggest donor, shedding another $88,000.
D'Agostino did manage to put a successful move on Brian Townsend in this $250/500 no-limit hold'em hand. With the action folded to him in the small blind, Townsend opened for $1,500 and D'Agostino defended his big blind. Both players checked the
flop. The turn came the
and Townsend checked again. D'Agostino bet $2,000 and Townsend called. The
hit the river, putting three spades on the board and Townsend checked a third time. D'Agostino fired out $6,000 and Townsend came back over the top with a check-raise to $18,000. D'Agostino promptly moved all in for his remaining $39,738 and earned a fold from Townsend, leaving railbirds everywhere guessing at their hole cards as D'Agostino raked in $42,999.
Who's Up? Who's Down?
Biggest winners (2010 to date): Di "Urindanger" Dang (+$421,871), Gus Hansen (+$359,535), Abe "EazyPeazy" Mosseri (+$284,242), Richard Ashby (+$249,816), David Oppenheim (+$233,434)
In the red: geoff7878 (-$288,750), John D'Agostino (-$257,085), Patrik Antonius (-$248,986), Rafi "howisitfeellilke" Amit (-$236,296), FinnishNightmare (-$200,254)
The biggest games online all unfold on Full Tilt Poker. Open up an account today and see for yourself. Any why not follow us on Twitter while you're at it?