The Online Railbird Report: Dwan Loses Over a Million, Isildur1 Keeps Taking Shots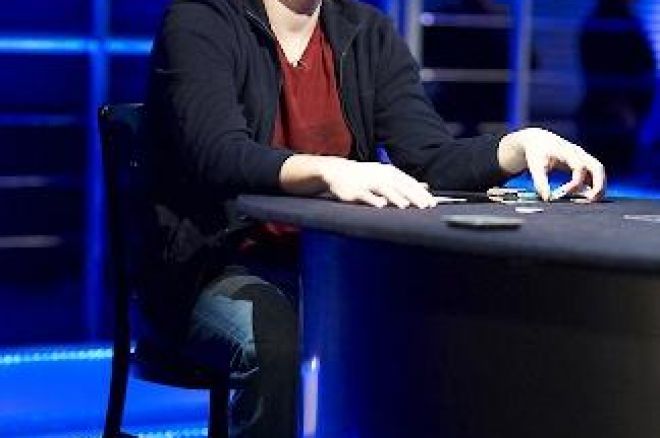 It was a rollicking week at the virtual tables, as the high-stakes action continued to be driven by Swedish mystery man "Isildur1", who kept challenging top online players to multitable heads-up matches. While Isildur1 was busy playing the likes of Cole South, Patrik Antonius, and Brian Townsend, Tom "durrrr" Dwan was having a week for the ages -— just not in a good way. Although he's no stranger to seven-figure swings, Dwan managed to lose over a million dollars twice inside one week, a loss that had to sting the veteran cash gamer at least a little. While Dwan sustained the heaviest losses this week, David Oppenheim was the biggest winner, cleaning up $708,000 in the 7-Game mix, while Phil Ivey kept his game sharp for the "November Nine," pulling $652,000 off the tables in the last seven days.
Dwan drops over a million…twice
It was not a good week to be Tom Dwan, the 23-year old online legend dropping seven figures in a single night not once, but twice. In the early hours of Friday morning, Dwan dropped a cool $1.1 million in the space of only 900 hands of $500/1,000 pot-limit Omaha. About $450,000 of Dwan's cash ended up in Ilari "Ziigmund" Sahamies' pocket, another $450K went to Phil Ivey, while Patrik Antonius was able to pick up about $200,000 from "durrrr." Pots in the $300,000 range were common in this short session, the granddaddy of them all coming against Sahamies.
Sahamies opened for $3,000 from the button. Dwan three-bet to $9,000 from the big blind, and Sahamies came back over the top for $27,000. Dwan called, then checked the
flop over to Sahamies, who bet $30,000. Dwan called and they saw the
hit the turn. Dwan checked again, Sahamies bet $114,000, Dwan moved in for $118,592 and Sahamies called, having him well-covered. Dwan was ahead, his
flopping two pair, but Sahamies picked up a flush draw on the turn with
. He hit it on the river, the
landing to give him the runner-runner flush and the $351,184 pot.
Believe it or not, Friday's loss wasn't the largest of the week for Dwan. He returned on Monday to take on Sahamies and Ivey again, but his session ended with even worse results. Dwan lost a combined $1.3 million on the night-- $625,000 to Sahamies at pot-limit Omaha, $200,000 to Ivey, and $475,000 at the $2,000/4,000 7-Game tables.
In one of the night's more dramatic hands, Dwan attempted a three-barrel bluff against Sahamies, but the Finn wasn't buying it. Sahamies opened for $3,000 holding
, Dwan raised to $9,000 with
and Sahamies made the call. Dwan missed the
flop almost completely, but still led out for $11,200. Sahamies called with his king-high flush draw and they went to the turn, which fell the
, filling Ziigmund's flush. Dwan still bet out, making it $23,600 and again, Sahamies smooth-called. The river was the
and Dwan shoved for his remaining $73,799, Sahamies insta-calling and taking down the $235,197 pot.
Isildur1 goes heads-up with Townsend, South, Antonius
Unknown Swedish player "Islidur1" continued to take shots at the best players in the online game this week, tangling with Cole South, Brian Townsend, Patrik Antonius, and "Observer84" in no-limit hold'em and pot-limit Omaha matches with stakes ranging from $100/200 to $300/600. On Tuesday night, Isildur1 hopped on the $100/200 pot-limit Omaha tables to take on South, the Swede booking a $12,000 win after 90 minutes of play. While South took a break, Isildur1 continued seeking out opponents, eventually sitting with high-stakes regular Observer84 at $200/400 pot-limit Omaha, where he managed to squeeze out a $110,000 win. Once Observer84 quit the match, Isildur1 sidled up to Antonius at the $300/600 tables. It was a short match, lasting less than half an hour, but Isildur1 managed to bank another $80,000, bringing his total to $202,000.
South logged back on later that night and Isildur1 was ready for round two. Although they resumed their match at the $100/200 pot-limit Omaha tables, South winning just under $80,000, they eventually raised the stakes to $200/400 when they engaged in a marathon match, getting in more than 3,000 hands. Things did not go well for our Swedish friend in that match, South dominating the action and emerging with a $300,000 win.
In one of the night's monsterpottens, South led off the action with a raise to $1,200 from the button holding
. Isildur1 reraised to $3,600 with
and South made the call. Both players hit the
flop hard, Isildur1 flopping top set while South picked up straight and flush draws. Isildur1 led out for $6,000 and South called. The turn was a disaster for Isildur1, South hitting a nine-high straight when the
fell. Isildur1 fired out again, making it $18,400 to go, only to be met with a hefty raise to $74,400. Naturally, Isildur1 shoved and South made the call, Isildur1 desperately needing the board to pair. No such luck as the
landed on the river, making South a higher straight and earning him the $189,581 pot.
Wednesday night, Isildur1 was back on Full Tilt Poker for more action, and both South and Townsend were waiting. Isildur1 warmed up with a little $100/200 no-limit hold'em, taking on "jungleman12." Nearly four hours later, he left the tables with a $174,000 profit after more than 3,500 hands. Next up was South, who played another 2,153 hands with him at the $200/400 no-limit hold'em tables. Isildur1 managed to only lose $27,000 to South this time.
Finally, Isildur1 played Townsend at $200/400 pot-limit Omaha and quickly lost everything he'd won that night — and more. Townsend beat him to a pulp, pulling $317,000 out of Isildur1's bankroll in only 339 hands. In the largest pot they played, Isildur1 opened for $1,200 holding
and Townsend three-bet him to $3,600 with
. Isildur1 called and they saw a juicy
flop, Townsend hitting a nine-high straight while Isildur1 flopped the nut flush draw to go with his overpair. Townsend led for $5,600 and Isildur1 flat-called. The turn came the
, Isildur1 picking up another flush draw in spades. Now, all the money was really going in —- Townsend betting $15,600, Isildur1 repotting to $65,200, and Townsend shoving for $156,813. Isildur1 made the call for the $101,748 he had behind, only to watch the river blank out for him. The
fell to make him top set and Townsend a queen-high straight, the man formerly known as "sbrugby" dragging the $221,896 pot.
Who's Up? Who's Down?
This week's biggest winners (10/30-11/5): David Oppenheim (+$708,000), Phil Ivey (+$652,000), "EazyPeazy" (+ $597,000)
In the red: Tom "durrrr" Dwan (-$1.31 million), Richard Ashby (-$603,000), Cole South (-$452,000)
The biggest games on the internet all unfold on Full Tilt Poker. Sign up for an account and check it out for yourself.