The Online Railbird Report: 2009's High-Stakes Winners and Losers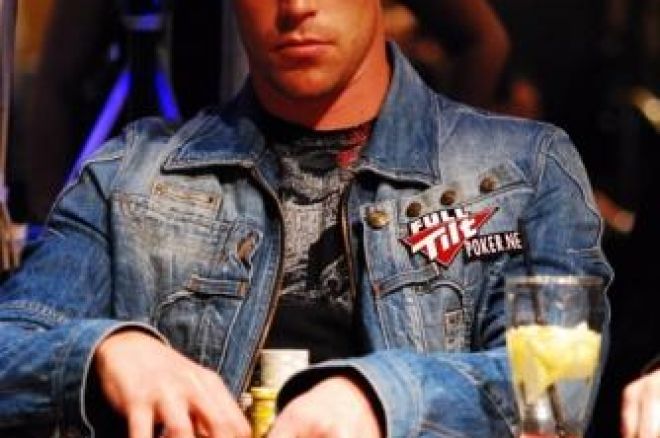 When the history of online poker is written, 2009 will be remembered as the year the action on Full Tilt Poker's high-stakes cash tables exploded, as $500/$1,000 pot-limit Omaha became the game of choice and pot sizes soared into the millions for the first time.
While the "durrrr" Challenge grabbed headlines during the first half of the year, and Ashton "theASHMAN103" Griffin's $3.6 million run was a summer highlight, the fourth-quarter emergence of "Isildur1" at the nosebleed stakes was by far online poker's dominant 2009 story.
While debate raged on forums regarding his true identity, the mystery Swede's presence was a huge factor in how many top online pros finished up the year.
Who were the biggest online winners and losers this year? Here is a look at the top five on both ends of the spectrum.
In the black
The honors for the biggest online winner of 2009 go to everyone's favorite Finnish ex-model Patrik Antonius, who banked $8,973,946 for the year. Antonius was the top earner at the H.A. tables, banking more than $6.7 million, and in H.O.R.S.E., where he pulled in nearly $2.6 million. He was, however, one of the top five losing players at no-limit hold'em, dropping $941,000.
Right behind him at #2 is none other than Phil Ivey, whose 2009 winnings came in at $6,337,702. The vast majority of his money was earned playing pot-limit Omaha where he was the game's biggest winner, fleecing his opponents for $5.32 million. Ivey also flourished in the high-stakes H.O.R.S.E. games; he was the second-highest earner at those tables, raking in $1.91 million. Ivey posted a minus sign only at the H.A. tables, where he dropped $1.58 million.
Most of the $4,731,848 Brian Hastings took in this year came from his now-legendary $4.2 million session against Isildur1 in early December. Hastings also had a successful year when it came to no-limit hold'em, earning $690,000 but struggled in H.O.R.S.E. (-$491,000) and H.A. (-$215,000).
Unlike his contemporaries Isildur1 and "martonas," Griffin knew when to hit it and quit it. All but busto in April, Griffin accepted a stake and ground up $500,000 playing no higher than $25/$50 NLHE, then won Full Tilt's $25,000 buy-in Heads-Up Championship for another half million dollars. He took that roll to the nosebleed stakes and, in only two months, won another $2.6 million primarily at pot-limit Omaha before vanishing from the virtual tables.
Rounding out the top five winners is Finnish master of trash-talk Ilari "Ziigmund" Sahamies, whose 2009 profits came in at $3,060,680. Sahamies was looking at close to $7 million in profits after booking some seven-figure wins against Isildur1, but lost nearly all of it back. Sahamies fared best at H.A. (+$2.1 million) and pot-limit Omaha (+$1.6 million), but was the third-biggest loser at no-limit hold'em (-$969,000).
Other notable 2009 winners: Hac "trex313" Dang (+$2,641,250), Brian Townsend (+$2,400,819), Rafi "howisitfeellike" Amit (+$2,235,756), Cole South (+$2,128,686), Mark Vos (+$2,101,161), Richard Ashby (+$1,298,904), Luke "_FullFlush1_" Schwartz (+$742,792)
In the red
Eleven months ago, it looked like Gus Hansen was on his way to a banner year, raking in more than $3,000,000 during January and February, but between May and August the Great Dane took an $8.5 million slide, finishing 2009 with $5,575,624 in losses. Hansen lost $1.41 million at pot-limit Omaha, $2.64 million at H.A., $557,000 at Omaha hi/lo and $938,000 in the limit H.O.R.S.E. games.
If not for an extremely profitable December, when he earned nearly $2.5 million, Tom "durrrr" Dwan would have taken the crown as the biggest online loser of 2009. Following his multimillion-dollar PLO bloodbath with Isildur1, Dwan's online losses totaled $6.84 million, but he smartly moved down in stakes and began repairing his bankroll in earnest, ending 2009 $4,345,852 in the red. Although Dwan's few forays into limit ring games resulted in a $440,000 profit for him at the H.O.R.S.E. and 7-Game tables, and he was a $955,000 winner at H.A., PLO proved to be his kryptonite. Dwan was the year's biggest donor at the pot-limit Omaha tables, dropping $5.6 million.
Sami "LarsLuzak" Kelopuro made over $1.8 million during 2007 and 2008 on U.S.-facing sites alone, but lost all of that hard-earned cash back (and more) in 2009. The 22-year-old posted $4,094,276 in losses this year, $3 million of it coming from the H.A. tables alone. Kelopuro lost another $1.6 million playing straight PLO, but was actually one of the bigger winners at no-limit hold'em, banking $553,000. Perhaps he should stick to two hole cards instead of four.
David Benyamine spent the first half of the year playing under the screen name "MR B 2 U SON" before having his red pro status reinstated on Full Tilt during the World Series of Poker. It didn't matter what name he played under, though, as his combined losses across both accounts totaled $2,973,630. Benyamine posted most of those losses in H.O.R.S.E. and 7-Game (-$1.79 million), the rest coming in pot-limit Omaha.
What more can be written about Isildur1's wild ride? Once up a stunning $7 million on Full Tilt, he lost all of it back, along with his initial bankroll, finishing 2009 with $2,216,177 in losses. Even more shocking? Isildur1 was actually the year's biggest winner at no-limit hold'em by far, earning over $2.3 million. It's the $4.6 million he dropped at pot-limit Omaha that sent his account balance plunging.
Other notables in the red: David Oppenheim (-$1,370,883), Jani "KObyTAPOUT" Vilmunen (-$1,243,985), martonas (-$922,986), DIN_FRU (-$429,017)
The highest-stakes games online all unfold on Full Tilt Poker. Open up an account today and see for yourself.