The Weekly Turbo: PokerStars Announces North American Poker Tour, Prop Bets, and More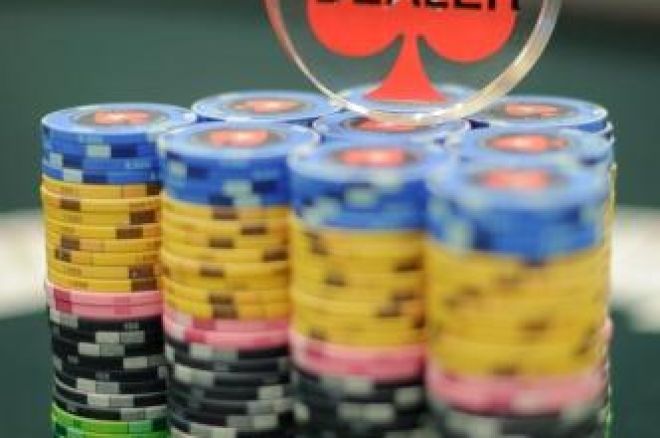 Today's Weekly Turbo is bringing you all the news that happened through the week. If you been holed up somewhere without an internet connection you probably missed the announcement of the PokerStars North American Poker Tour, a prop bet that gets permanent, and more.
Online Poker in Belgium
The Belgian government is attempting to nationalize online poker. Despite EU regulations to the contrary, the Belgian government has excluded Belgian poker players from playing online poker in rooms outside Belgium.
Online poker rooms inside Belgium would need to be granted a license by the Belgian government. Plans for nationalization of online poker were presented to the European Commission in 2009 but were rejected because they violated several sections of the Free Trade Agreement. In these plans, the number of licenses granted by the Belgian government would be limited, citizens who played on nonlicensed sites could face prosecution, and other European nations were excluded.
Belgian players have been suffering mild panic attacks because of these developments akin to the one players in Italy had when the Italian government did the same thing. Implementation of the Belgian plans would occur in late 2010 or early 2011.
Read more at GamingSupermarket.com.
Prop Bets Get Permanent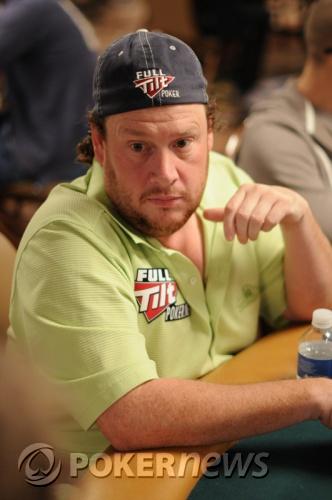 We're definitely pro prop bets here at PokerNews HQ, especially when they don't involve us. So, when we heard about the one that Joe Sebok, Gavin Smith, and Jeff Madsen have, we decided to tell you about it.
The last longer bet the three have conjured up for the 2010 LA Poker Classic will have some permanent consequences — for the first two out that is. The first person to bust out of the LAPC will have to get the faces of the remaining two tattooed on his body. The second person to bust will only have to get the remaining players face tattooed, and of course, the one who wins the bet comes out of it unscathed.
"This is a sick, sick prop bet, and I am really just beside myself for ever agreeing to it," said Sebok.
Good luck you three. While we can think of worse faces to have tattooed on our bodies, we're glad its you and not us because we wouldn't want yours there either. Sorry guys.
Read more at CoinFlip.com.
Jonas Danielsson Quits
Is the new trend in poker to "quit"? Shaun Deeb quit tournaments,Gus Hansen quit in December but is already back at it again this year, and now Jonas "Nebuchad" Danielsson has announced that he's quitting poker as well.
He said in his blog that the fire and passion he had for poker has burned out. He compared it to a bonfire that burns all night but leaves only ashes in the morning. His friends have tried to convince him to start playing seriously again, but he says he always made up excuses not to.
The blog is in Swedish. "HopelessHousewife" on TwoPlusTwo did the dirty work for us and used Google translator to translate the whole blog.
If you're fluent in Swedish, here you go. If you're not, the you should check out the TwoPlusTwo thread here.
Make sure you're following us on Twitter. It's the best way to get up-to-the-minute news. Also become a fan on Facebook.
PokerStars North American Poker Tour
PokerStars announced the launch of its North American Poker Tour today. The PokerStars Caribbean Adventure is being billed as the first event of the NAPT. Previously, the PCA was the socialite of the PokerStars tours, showing up on the EPT, LAPT, and APPT schedules. Maybe now it has found a home on the much-anticipated NAPT.
The NAPT has added two new stops to the circuit as well: the NAPT Venetian and the NAPT Mohegan Sun, which will run February 20-24 and April 7-11 respectively. Both Main Event buy-ins for those two stops will be $5,000. Model/actress/poker player, Joanna Krupa will be the TV host for the tour.
"I'm really looking forward to the launch of the NAPT. PokerStars.net has done an excellent job sponsoring meaningful tournaments around the world with the EPT, LAPT, APPT, and various other local tours – and it's exciting to see them coming to my home town of Las Vegas! With the addition of the NAPT, I'll have a chance to play some tournaments on home soil, and I'm very excited about that," said Team PokerStars Pro Daniel Negreanu.
PokerStars will be offering freerolls for your chance to win packages to NAPT events and we've said it before, but we'll say it again, you can't win if you don't play. Sign up for a PokerStars account today.
Pearljammer's Girlfriend Hacked
Jon "Pearljammer" Turner found himself in quite the predicament the other day. His girlfriend, Tracey "XTraCey" Nguyen, had her Full Tilt Poker account hacked and all the money, $30,000, and even Full Tilt player points were dumped.
The hacker was playing at a $25/$50 table under Nguyen's screen name, and by playing, we mean going all-in every hand. Turner tried to contact Full Tilt support to stop the hacker and even typed in the player chat for help, but to no avail.
Jon Turner (Observer): PLEASE HELP
Jon Turner (Observer): FULT TILT PLEASE HELP
XTraCey: good job jon turner
Jon Turner (Observer): I NEED SUPPORT NOW
Jon Turner (Observer): XTRACEY'S ACCT HACKED OBV
Jon Turner (Observer): PLEASE HELP!
XTraCey: this is all your fault
Jon Turner (Observer): what u mean it's my fault?
XTraCey: i was up 10k
XTraCey: losing it all for u
XTraCey: bud
XTraCey: ur gonna lose this girl 30k
jacmans36 (Observer): jon i think you got it right
Jon Turner (Observer): YOU COULD GO KILL YOURSELF
XTraCey: u shold say sorry
Jon Turner (Observer): first change password back
Jon Turner (Observer): obv lol
Jon Turner (Observer): this is fking retarded
XTraCey: ya your a retard
XTraCey: and john turner is the man
TurTurow77 (Observer): tilt
XTraCey: john turner is the man
oldsock (Observer): e-mail ftp
XTraCey: its all gone
XTraCey: don worry about it
"I'm pissed. I'm a red pro and have no way of getting in touch with anyone at support while I watch all 30k (of my money for the record since I back her) that I have on her account pissed away," said Turner in the PocketFives forums.
We hope that Turner and Nguyen can get this issue resolved soon.
To read more, check out CoinFlip.com.
Bonomo Addresses the Split
Justin Bonomo took to his newly redesigned Web site to address the split between himself and his sponsor of two years, Bodog.
"First and foremost, I would like to stress the fact that I did not ever at any point quit the Bodog Pro Team. I had imagined myself a member of Team Bodog for the duration of my poker career," Bonomo said. "In regards to poker, I am super excited for 2010. I feel extremely energized this year and feel that my best poker is yet to be played. I am thrilled that Bluff Magazine has decided to feature me as its January 2010 cover."
He also goes on to say that he will be announcing details later this month on a lifestyle piece he will be featured in for a major mainstream magazine about a group of players who live at Panorama.
Gloria Balding caught up with Bonomo down at the PokerStars Caribbean Adventure and they talked about his "breakup" with Bodog and his poker career.
Read the whole blog at JustinBonomo.com.