2010 Borgata Winter Poker Open Day 3: Matros, Childs Surge to the Front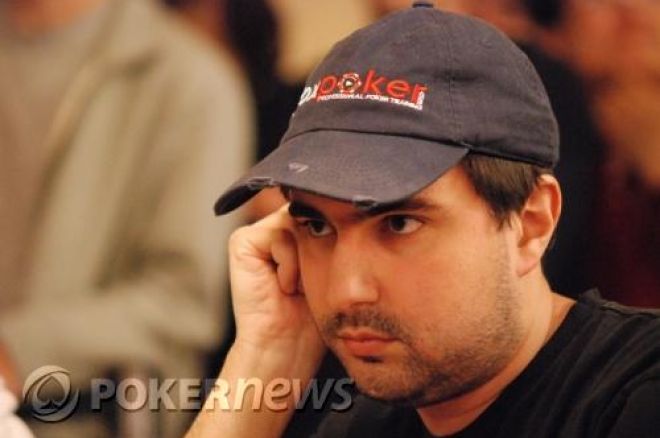 Americans looking for major tournament poker during the winter can either head east or west to get their fixes on the felt. Those who go east inevitably make their way to Atlantic City this time of year for the Borgata Winter Poker Open. This year's $3,500 Main Event attracted an impressive 766 runners to handily surpass the $2-million guarantee.
The 134 players who survived their opening days returned to the tournament room on Wednesday for Day 3 and the push toward a payday. When the dealers began pitching cards at 11:00 a.m., Jeff Madsen's stack of 880,700 put him miles ahead of his nearest challenger. The field was still loaded with danger, though, with the likes of Tom Marchese, Matt Matros, Dan Shak, Bill Gazes, and David Williams all lurking in the top third of the chip counts.
Kathy Liebert came into the day with a chip deficiency, and she didn't wallow in short-stacked misery for long. Ace-queen was good enough for Liebert to take a stand early on, and she raced for double or nothing against Pete Campo's pocket tens. A third ten on board was too much for her to overcome, and she was forced to exit shy of the money. As the field hunkered down for bubble time, the big stacks began to assert their leverage. Madsen's lead swelled as he became the first player to crest the million-chip mark. Shak was making a charge toward the front as well, most of his chips coming courtesy of a massive double up with K-K versus A-K.
As the flat New Jersey sky began to fade to twilight, the bubble burst with a dramatic double elimination. First, Ketan Pandya's
took care of an opponent's
when three more clubs flushed the board for him. Before hand-for-hand play could be announced, another all-in-and-call was already under way across the room. After seeing a heads-up flop, Charlie Townsend moved in holding pocket eights. Melanie Weisner called with the covering stack and the overpair, pocket jacks. There were both an eight and a jack on the flop when the money went in, and that brutal bubble set-over-set forced Townsend away with half of the bottom payout.
Just after that bubble fun, Shak tumbled from his penthouse suite to out of the house entirely. On a flop of
, the chatty pro got his still-sizable stack into the middle holding pocket nines. His opponent had flopped an inferior two pair with K-Q, but another king on the river improved him to a boat and sent Shak up the creek with nothing more than a mini-cash. A few hands later, Marchese snapped off a massive bluff by Barry Thaler to lead the remaining 45-player field to dinner with 1.8 million chips.
The post-dinner poker session saw further tumult atop the leaderboard with a few new challengers making waves. Lee Childs was moved to Madsen's table and the two immediately tangled in a big duel. When Madsen was finally forced to yield, Childs flashed pocket aces to alleviate any ill-conceived suspicions. On the next hand, Childs found pocket aces again, and this time he got all-in action from an opponent holding pocket tens. A board full of blanks gave Childs the knockout and pushed him into the chip lead, just shy of 2 million. A couple of orbits later, the field was reduced to the requisite 27 players, and the chips were bagged and tagged for the overnight soak.
Childs' finishing count of 1.797 million puts him in second place overall, pipped in the end by Matros' 1.978 million. Marchese is right behind them in third place, and Madsen is still sitting pretty near the top five with 1.291 million. They'll be back in action once again at 11:00 a.m. on Thursday for Day 4's march to the final table.
Top 10 Chip Counts
Matt Matros - 1,978,000
Lee Childs - 1,797,000
Tom Marchese - 1,523,000
Wade Woelfel - 1,464,000
Ross Mallor - 1,417,000
Jeff Madsen - 1,291,000
Al Grimes - 1,260,000
Donald Boivin - 1,190,000
Eric Blair - 1,000,000
Chan Pelton - 991,000
Be sure to follow Twitter for up-to-the-minute news.