The Nightly Turbo: Smith/Sebok/Madsen Prop Bet, Jayde Nicole at PCA, and More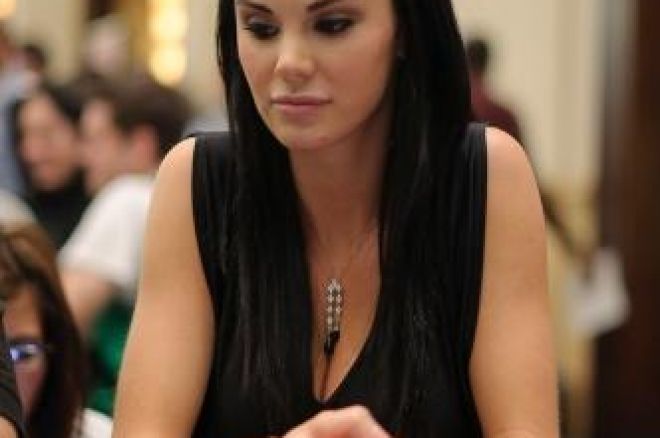 Tonight's Nightly Turbo is bringing you the news on Joe Sebok, Gavin Smith, and Jeff Madsen's prop bet, Jayde Nicole's PCA run, and more. We're also a little video crazy today, but sometimes it's fun to watch and not read.
In Case You Missed It
Day 1b of the PokerStars Caribbean Adventure brought the final field to over 1,500. Find out who showed up and how long they hung out in our Day 1b recap.
Pennsylvania will soon be allowing poker and table games at its casinos. A bill passed this week and it's a good thing because it means more jobs and more tax revenue for the state. Check out the details here.
Antonio Esfandiari swears by him and now there's another poker pro who's doing the same. Josh Arieh has been working with mindset coach Sam Chauhan and says it's the best decision he's ever made. Master of Mindset, Mentor to Poker Pros has the story.
Chiren80 at PCA
Gloria Balding caught up with World of Warcraft player turned poker player Bachir Boumaaza down in the Bahamas. You may recognize the name Athene or Chiren80 instead of Boumaaza though.
Our shoutbox in the Live Reporting section has been blowing up asking about Chiren80 and he says it's because of "the games." You'll have to watch the video for the accent and enthusiasm though, we couldn't quite convey it in writing.
Be sure to follow us on Twitter for up-to-the-minute news.
Jayde Nicole at PCA
Jayde Nicole showed us her poker skills on the PokerStars Million Dollar Challenge back in October. She also sat down with us to discuss the show and who she's been training with to improve her poker game.
She took off to the Bahamas this week to put her skills to the test in the PokerStars Caribbean Adventure. Despite being seated at the table with World Series of Poker Main Event winnerJoe Cada and being really nervous, she stuck it out for seven and a half hours before going bust.
Prop Bets Get Permanent
We're definitely pro prop bets here at PokerNews HQ, especially when they don't involve us. So, when we heard about the one that Joe Sebok, Gavin Smith, and Jeff Madsen have, we decided to tell you about it.
The last longer bet the three have conjured up for the 2010 LA Poker Classic will have some permanent consequences - for the first two out that is. The first person to bust out of the LAPC will have to get the faces of the remaining two tattooed on his body. The second person to bust will only have to get the remaining players face tattooed, and of course, the one who wins the bet comes out of it unscathed.
"This is a sick, sick prop bet, and I am really just beside myself for ever agreeing to it," said Sebok.
Good luck you three. While we can think of worse faces to have tattooed on our bodies, we're glad its you and not us because we wouldn't want yours there either. Sorry guys.
Read more at CoinFlip.com.
Bonomo Addresses the Split
Justin Bonomo took to his newly redesigned Web site to address the split between Bonomo and his sponsor of two years, Bodog.
"First and foremost, I would like to stress the fact that I did not ever at any point quit the Bodog Pro Team. I had imagined myself a member of Team Bodog for the duration of my poker career," said Bonomo. "In regards to poker, I am super excited for 2010. I feel extremely energized this year and feel that my best poker is yet to be played. I am thrilled that Bluff Magazine has decided to feature me as its January 2010 cover."
He also goes on to say that he will be announcing details later this month on a lifestyle piece he will be featured in for a major mainstream magazine about a group of players who live at Panorama.
Gloria Balding caught up with Bonomo down at the PokerStars Caribbean Adventure and they talked about his "breakup" with Bodog and his poker career.
Read the whole blog at JustinBonomo.com.