Sam Chauhan: Master of "Mindset," Mentor to Poker Pros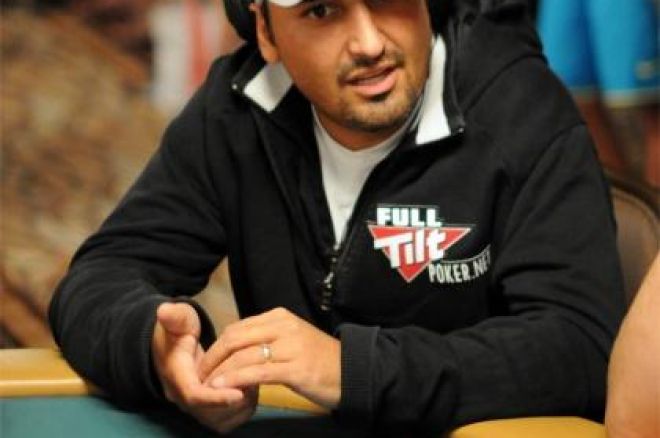 Josh Arieh felt like he was off his game and couldn't explain why.
"For the longest time I felt like I was playing great poker but there was something wrong," he said.
Arieh's friend and fellow pro Antonio Esfandiari had a similar experience. After a long drought when it came to major tournament scores, Esfandiari sought out Las Vegas Mindset Coach Sam Chauhan, and after only a short time working together, Esfandiari found himself in the middle of a deep run in the World Series of Poker Main Event. Ultimately, he made the final day of play before the "November Nine" were decided, finishing in 24th place out of 6,494 entries, good for a $352,832 score.
Arieh's agent, Brian Balsbaugh, introduced his client to Chauhan in the fall of 2009. "For a while I had thought about getting a sports psychologist and then I kind of blew it off and I saw how well it worked for Antonio and I thought I would try it and it has been probably the best decision I've made, not only for my career, but for my life. My life is much better with all the things that Sam makes me do." Arieh said.
When it comes to coaching poker players, Chauhan takes a mind-body approach. "My job is to help players get more focused! Limit distractions, get them in control of their mind instead of their mind controlling them. Think of poker as an Olympic sport--work on health, mind, inner balance, and skill. When your life internally is good, your poker could only improve."
Chauhan's regimen is strict, especially for poker players who typically have nontraditional lifestyles and are used to open-ended schedules. After all, that's why many of them became poker players in the first place — to not have to answer to anyone but themselves. Chauhan, however, believes that accountability is key, not just to oneself, but to others as well. He puts his clients on a balanced schedule that also includes time in the gym three days a week.
Like Esfandiari, Arieh's poker game flourished under Chauhan's watch. Since working with him, Arieh has played three live events and made the final table twice, including a second-place finish at the WPT Doyle Brunson Five-Diamond World Poker Classic, when he took home $952,290.
"Josh has amazing talent," Chauhan said. "When he is functioning on all cylinders it will be hard to beat him. The guy was short-stacked for the majority of the time at the WPT event and kept coming back and did not give up."
Key to Chauhan's philosophy is helping players develop what he calls an "inner core." This internal strength will be drawn upon at every turn at the tables — dealing with setbacks, shaking off bad beats, brushing away trash talk, avoiding tilt, and of course, losing.
"Many people believe money is the answer to achieving happiness," Chauhan explained. "They are misled. It is creating a powerful inner core! Many people that have lots of money are unhappy. Great results in poker are a reflection of a strong inner core."
Chauhan's coaching hasn't only given Arieh's tournament results a shot in the arm, it has rebooted his entire attitude when it comes to life as a professional poker player. "I'm very excited about my career again whereas before I didn't really care much about it and had started thinking about other interests," Arieh said.
"Josh will continue winning in the game of life," Chauhan said of his client. He made a decision to understand what is important."
You can too. Chauhan's advice?
"Make 2010 your year by getting out of your own way."
Be sure to follow us on Twitter for up-to-the-minute news and become a fan on Facebook.