The PokerNews Mailbag: Players to Watch for 2010, This Year's World Series of Poker Schedule and More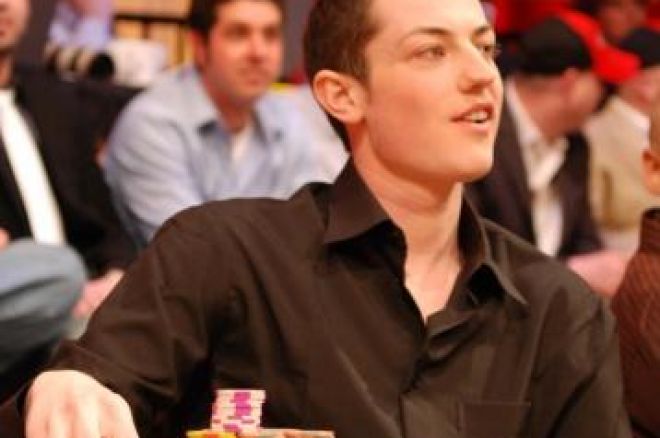 Well, since we're only a few days in to 2010, I would hate to start off the year by lying to you about all the questions we got sent to the mailbag over the break, because we didn't, I've decided to go ahead and answer a few questions that have been floating around in my head the past few weeks. I hope this special edition of the mailbag, with questions by Matthew answered by Matthew, does not become a regular occurrence. To avoid it, feel free to send questions to editor@pokernews.com, or simply post a question to us on our Facebook or Twitter pages.
Which pros do you see having a big year on the tournament circuit in 2010?
This is one of those questions where when looking back in December of 2010, I can either look like a genius or a complete idiot. Look at the the winners of both Bluff and CardPlayer's 2009 Player of the Year award and tell me if you, or anyone predicted Jason Mercier and Eric Baldwin would have captured the titles?
Well, right off the bat I'm gonna go out on a limb here and pick Tom "durrrr" Dwan to have a stellar tournament year in 2010. Sure, we've watched him dominate at times online in the past, and we've also seen him decimate his bankroll in the latter part of 2009, but with his new sponsorship deal as a member of Team Full Tilt, Dwan will certainly play more tournaments in 2010 than he has in any other calendar year. Rather than facing off against the best poker players in the world each day, Dwan will be focusing his energy on beating tournament fields filled with amateurs, online qualifiers, and, of course, pros as well. The result will be a plethora of final tables, and I see him winning at least two to three tournaments this year, including a World Series of Poker bracelet.
I'm also looking for Gavin Smith, winner of the season 4 World Poker Tour Player of the year, to put up big numbers. Smith has had a slow couple of years with not too many big results the past few years, and I fully expect a turnaround this year. Word on the street is that Gavin is working with poker mindset guru Sam Chauhan. While this may not seem like a big deal, a huge part of being a successful poker player is having the right state of mind while playing. Recently, Chauhan has worked with poker pro's Antonio Esfandiari and Josh Arieh, both of whom started putting up very impressive results following sessions with Chauhan. This new-found focus could be the missing ingredient in getting Smith's game back on track, and putting him back at a number of final tables.
Who else is in my crystal ball? Well, I'm looking at our 2008 and 2009 World Series of Poker champions, Peter Eastgate and Joe Cada, to both put up significant numbers as well as Matt Woodward who finished runner-up at the PokerStars EPT Grand Final in Monte Carlo. Last April, when I spoke to Woodward for the first time, he had just transitioned to playing tournament poker and since then has already earned close to $1.8 million. I also see Justin Bonomo having an excellent 2010; he has been so consistent over the course of his short career that I see him breaking through for a Player of the Year run in 2010. Last but not least will be a name or two that none of us has heard of yet, as more and more online players start transitioning to the live circuit thanks to a myriad of feeders from various online poker sites.
What do you think of this year's World Series of Poker Schedule?
I honestly think the WSOP schedule this year looks great. While I loved the $50,000 H.O.R.S.E. tournament, I think the draw of the $50,000 Player's Championship will be much greater, switching it over to a more well-rounded eight-game mix. Games like no-limit hold'em and pot-limit Omaha are the most popular among most players right now, so I think we'll see a larger field because of the change. I'm not crazy about the switch to only no-limit hold'em for the final table, but I'm happy to take that chance to ensure that it finds its way to television.
I also love the inclusion of so many small buy-in events like the $1,000 and $1,500 no-limit hold'em events. Events like this really give the average Joe a shot at poker glory, and isn't that what poker is all about?
We'll also see the introduction to a $25,000 six-handed no-limit hold'em tournament. This will be a true test for a lot of poker's finest players. The short-handed tables lend themselves to more creative play, and I think we'll see a star-studded final table filled with a few wily veterans, and some of the online phenoms.
All in all, the schedule is extremely well-rounded. There are events for just about every level of player, and the structures definitely provide a lot of value. Kudos to Jack Effel and his team for crafting such a great tournament series.
What changes do you foresee for poker in 2010?
From what I see and hear, poker will continue to grow in 2010. I think a lot of positive movement was made in 2009 with legality of the online poker game, and there has also been a continued growth of live poker circuits around the world.
Online poker operators seem to see the light at the end of the tunnel. With the deadline for the UIGEA compliance pushed six-months, we'll certainly have a much clearer picture in just a few short months as to whether online poker will be regulated in the U.S. My gut feeling says we're getting close to the market reopening in the U.S. as we've seen a growth of poker programming produced by the likes of PokerStars, Full Tilt Poker and UB, and I think we will see more of this in 2010. While the big sites will continue to rule the roost, I also think we'll start seeing some fledgling starts work their way into the mix providing value to players as well as options.
As for live poker in 2010, I think we'll see the addition of even more tours and more events worldwide. In the U.S., I think the WSOP is going to make a push with its circuit events and I expect to see the launch of a brand new tour in short order. PartyPoker strengthens the World Poker Tour brand name, and you can bet the company will be throwing its hat into the ring like never before trying to compete with PokerStars' events worldwide.
All in all, I think 2010 will be an extremely exciting year for poker, and I can not wait to see how it all plays out.
Follow us on Twitter for up-to-the-minute news, and also become our fan on Facebook.