The PokerNews Mailbag: Best in the World, UIGEA Delay, Home Games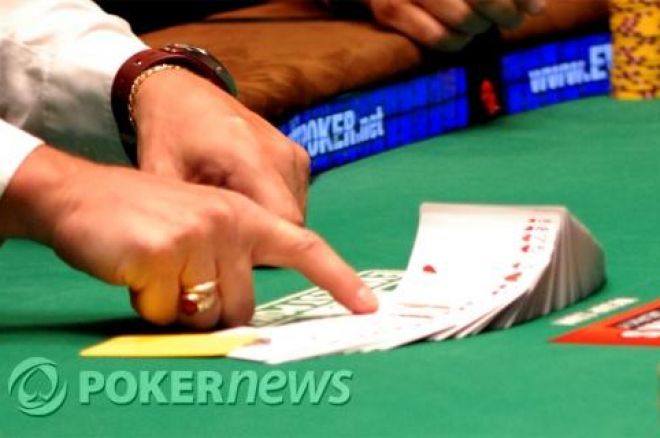 In our last mailbag we discussed Jeffrey Pollack's departure from the World Series of Poker, "Isildur1," Joe Cada, and the UIGEA deadline. Well, this week in the 'ol editor@pokernews.com account we'll learn more about the UIGEA, who I think the best tournament player in the world is, and some home-game advice.
Who is the best tournament player in the world?
-- Joe, Madison, Wisc.
Poker tournaments produce extremely high variance, so a great player can go from being completely dominant one year to having only a very few small cashes the next. Just have a look John Phan, player of the year for both Bluff and Cardplayer. He crushed the competition earning nearly $2 million in 2008, and barely has $50,000 in cashes for 2009. However, this is not to say he is not a strong player, just that in poker, one year is not an indicator of a great career.
This year, some lesser-known players are doing some serious damage. Jason Mercier, for example, has seemingly crushed every event he enters, focusing much of his energy on the PokerStars EPT. Cornel Andrew Cimpan has been equally impressive on the World Poker Tour, and David Steicke has put together jaw-dropping numbers in Australian and Pacific tournaments. When trying to decide who the best tournament player in the world is, we have to take a closer look at earnings over the long haul.
Three players have vastly out-earned the competition over the years. Daniel Negreanu, who sits first in all-time earnings, according to TheHendonMob.com, with $12.4 million in earnings, Phil Ivey with $12.2 million, and Phil Hellmuth, who has close to $11 million in earnings. All three of these players have put up consistent numbers year in and year out. I would feel extremely comfortable betting on them for player of the year each year they hit the felt. Out of those three, who do I think is the best? My money is on Phil Ivey.
What does the UIGEA delay really mean?
-- Elizabeth, New York, N.Y.
I think it's safe to say that any win for online poker is a big win in the grand scheme of things, and the six-month delay in UIGEA compliance is definitely a win. Thankfully, instead of doomsday on Dec 1., it was business as usual for online poker when Timothy Geithner granted the Poker Players Alliance petition to delay the compliance date. Last week's Congressional hearings are a clear sign that the U.S. government is beginning to take legislation and regulation of online gaming seriously. The government can see the financial rewards that countries like Italy and France are seeing through regulation, and in these tough financial times such regulation just seems to make sense.
Is six months enough time to get legislation passed, or the UIGEA completely thrown out? Only time will tell, but I think we are finally seeing a strong push moving towards the legalization of online poker.
I want to start a home game, should I set up a tournament or cash game?
-- Simon, Cincinnati, Ohio
While tournament poker is a fun, exciting game that can be played at home, I honestly think there is nothing like a good oldfashioned dealers'-choice home game. Last week, while in Sydney for the PokerStars.net APPT Grand Final, the PokerNews crew had a home game of its own. We kept it a simple and relatively cheap setting. The buy-in was $20, and blinds and antes were in the $.05/$.10 range.
In tournaments when players bust out, they are no longer part of the social aspect of the evening, so it's nice to have the option to buy in for more play if necessary. We played games like no-limit hold'em, 7-card stud, and pot-limit Omaha, but we also mixed it up with games not often spread in casinos like crazy pineapple, which is just like hold'em except that you get three cards and must discard one on the flop.
We had a great mix of people including some who play a lot of poker and others who were playing for the first time. This format made it extremely enjoyable for all. Honestly, it was the most fun I've had playing poker in a long time.
Poker chip sets are relatively easy to find nowadays, so get a nice set of Copag or US Playing Card Company plastic cards and you're ready to go. Make sure you keep good track of who buys in for what amount, and most importantly keep the game fun and leave the serious poker for the casinos and online poker rooms.
Want to have your questions answered? Fire away to editor@pokernews.com. Follow us on Twitter for up-to-the-minute news, and also become our fan on Facebook.