A Close Look at the PartyGaming Acquisition of the World Poker Tour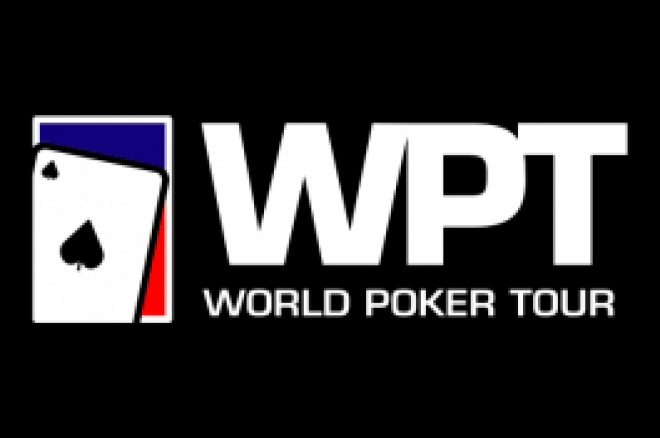 Since early August, the World Poker Tour has been in a state of flux with a flurry of offers from suitors trying to purchase the publicly traded company. It began with Gamynia Limited's $9 million bid, which was quickly trumped by a $12.3 million offer by PartyGaming. Although a third offer materialized from Mandalay Media, with a price reported to be over $30 million, the WPT said that the offer from PartyGaming was a deal that had the company's and shareholders' best interests in mind; thus, the acquisition was finalized in early November.
"We're excited to have PartyGaming as a partner," said Steve Lipscomb, WPT founder, president and CEO. "As we announced publicly, the board of directors of the WPT, of which I am a member, decided that in its business judgment, the deal we have in place with PartyGaming is the superior deal for the WPT and its shareholders."
With the acquisition taking place midway through the filming of season eight of the WPT, it's natural for players and fans to question the WPT's future. Adam Pliska, WPT general counsel, put any doubt to rest. "First of all we are business as usual. We will continue to be on FOX, it will be a very seamless transition. There will be no change from a viewer's standpoint," he said.
Unlike ESPN's coverage of the World Series of Poker, which has seen some dramatic changes in recent years, culminating in this year's decision to only air two final tables and over 20 hours of main event coverage, the WPT is sticking with its tried-and-true format. Viewers can expect a product that is consistent with what the WPT has always stood for. Lipscomb is happy to put season eight episodes of the WPT up against any poker program being produced. "What I think we do better than everyone else, is tell a story," Lipscomb said.
"At the end of the day, all the people watching think they are watching a poker show, but every producer that walks in would get my speech about how this is a five-act Shakespearean play. It's a tragedy, because everyone but one person dies, but you literally have subplots, and love-and-hate stories. That's what it's all about. We have a great formula, and I am sure they (PartyGaming) will find even more that I never could have imagined," he went on to say.
There has also been a lot of conversation about tours like the PokerStars European Poker Tour and how the WPT, now under the helm of juggernaut PartyGaming, plans to combat those tours. Chris Welch, PartyGaming's chief marketing officer, shed some light on the subject. "The market is big enough for all of us," he said. "I mean, the EPT is a direct copy of the model that Steve Lipscomb built in North America with the WPT. The WPT brand is not new in Europe; it already has a strong and powerful presence. The EPT is owned, or at least majority-owned, by PokerStars, and it is requiring online business to state the PokerStars brand name in all of the satellite qualifiers that those businesses run. We won't require that. We are keen for other online brands to run satellites to WPT events both here in the U.S. and in Europe," Welch added.
One of the biggest questions on everyone's minds is whether or not this acquisition is a signal that PartyGaming will be making a move back into the U.S. market. According to Welch, the answer is "yes." "We bought this business for a number of reasons. One is it being the first step in us re-entering the U.S. market," he said. PartyGaming will continue to push the completely legal, subscription-based ClubWPT and rely on its North American database of 12 million users to monetize ClubWPT.
"Unbelievably we have 2,000 to 3,000 downloads of PartyPoker.net every day from players in the U.S., which shows the strength of the PartyPoker business even though we have not advertised there for over two years. This move puts us in a great position ahead of our competitors to be ready for the market when it does open up, which we fully expect it to do sometime in the future," Welch said.
The gaming industry and the WPT have certainly felt the effects of the global economic crisis, with turnout to many of the events fading from years past. The WPT, with PartyGaming now backing it, certainly seems ready for the challenges ahead. "I'm going to tell you that the gaming market in the U.S. and globally has certainly not had a great year," Lipscomb said.
The WPT, however, has already begun adjusting its model and recently dropped its standard $10,000 buy-in to $3,000 in a recent Borgata main event. "It was recognition that these are different times, and people are looking at how they get in to tournaments in different ways," Lipscomb said of the move.
Lowering the buy-ins for particular events is just one of the ways the WPT continues to adjust to what Mike Sexton, WPT commentator and PartyGaming spokesman, calls a very young industry. Sexton feels that if and when online poker is legalized in the U.S, the industry and the WPT will experience another poker boom. "You will see another poker explosion like we saw six years ago when the WPT launched. Truthfully, I think it will be powerful, and more people will be coming into poker than ever before," he said. "Certainly, in five years you're going see a lot more WPT-branded events around the world and it's going to be an exciting time."
As for Lipscomb's vision of the WPT's future, he said, "I would tell you that it will now have an opportunity with the resource and energy from PartyGaming to, I think, continue to grow." He added that it was his belief "that it is just like the NFL, just like the NBA, just like FIFA — organizations we have patterned ourselves after from the beginning. In five years, we will be more and more like what they are, taking poker to the rightful place of being a long-term legitimate sport globally."
WPT qualifiers will begin to be integrated into PartyPoker immediately so if you haven't already, sign up for a PartyPoker account here.