The "durrrr" Challenge: Micro-Session Yields $22,000 Gain for Dwan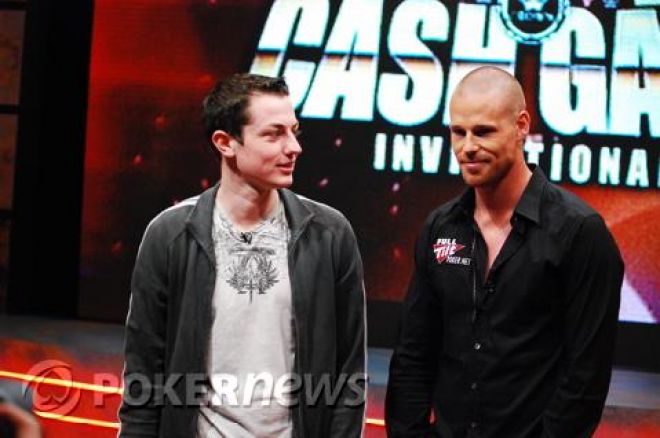 Late Saturday night, Tom "durrrr" Dwan and Patrik Antonius played a blink-and-you'll-miss-it session of the "durrrr" Challenge spanning only 79 hands. After four-tabling for only 16 minutes, Dwan came away a winner, adding $21,790 to his lead, which now stands at $1,414,551 after 32,874 hands.
There were very few pots of note played in this short match, the largest coming in at $64,800. Dwan opened for $1,200 on the button and Antonius made the call. The flop came down
and Antonius led at the pot for $2,400. Dwan called, and the
hit the turn. Antonius fired again, betting $7,200 and Dwan called. The river was the
, missing both flush draws on the board but putting a possible straight out there. Antonius made another pot-sized bet, putting out $21,600 only to watch Dwan move all-in for $30,598. Antonius had to be on a pure bluff on the river, as he decided not to call the additional $8,998 and folded his hand, conceding the pot to Dwan. Their hole cards? We'll never know.
For continuing coverage of the "durrrr" Challenge, keep it here on PokerNews. To watch the matches for yourself, open an account at Full Tilt Poker today.