The "durrrr" Challenge: Dwan Pads Lead by $58,781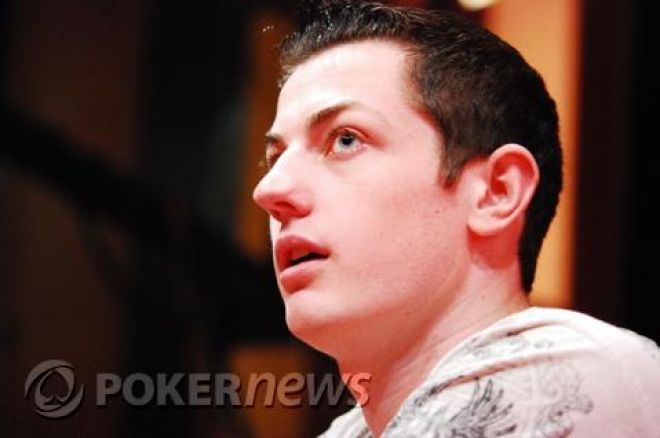 Ending a 36-day drought of "durrrr" Challenge sessions, Tom "durrrr" Dwan and Patrik Antonius met on the virtual felt early Thursday morning for 1,256 hands of $200/$400 pot-limit Omaha. Playing for a bit over four hours, Dwan managed to overcome an early deficit to finish $58,781 to the good, expanding his overall challenge lead over Antonius to $878,490.
The two passed the 30,000-hand mark on their way to 50,000 hands; 31,020 have now been completed with 18,980 left to go. With this win, Dwan has now turned a profit in six of the last seven "durrrr" Challenge sessions.
Early in their match, however, it was all about Antonius. Everyone's favorite Finnish ex-model charged out of the gates, felting Dwan on all four tables in short order. Within 200 hands, Antonius was up more than $200,000. Dwan mounted a steady comeback, though, and managed to pull within even by the session's midpoint.
Table "durrrr" Challenge 1 saw the most action by far, with both players running their stacks well into the six-figure range. Of the five $100K+ pots that developed, four of them played out on Table 1. Dwan claimed the first monsterpotten of the night when he and Antonius got their stacks in on a
flop, Dwan with
for top set and Antonius with
for a wrap draw. Dwan made quads when the case ace hit the turn and took down the $110,390 pot.
Minutes later, however, Antonius got those chips back and then some, winning this $115,599 pot. Antonius opened for $1,200 from the button, Dwan three-bet to $3,600 and Antonius called. Dwan led out for $4,800 on the
flop, Antonius looking him up. The turn was the
and Dwan fired again, making it $12,200 to go. Antonius called and they went to the river, which fell the
. Dwan check-called Antonius' $37,200 river bet, but mucked at the sight of his
for eights full of fours.
The session's biggest hand resulted in a $118,000 pot that was shipped Dwan's way when he struck gold on the river. After Antonius opened for $1,200 and Dwan three-bet to $3,600, the two saw a
flop. Dwan led out for $4,800, Antonius raised to $21,600 and Dwan called. The turn came the
and Dwan shoved for his remaining $33,994. Antonius called and turned over
for top two pair and the nut flush draw while Dwan revealed
for a pair of queens and a gutshot straight draw. Although Antonius was better than an 87 percent favorite to win with one card to come, the
spiked on the river, making Dwan a Broadway straight.
Not to be outdone in the suck-resuck department, Antonius hit running cards to snatch away this $93,000 pot. Dwan opened for $1,200 with
, Antonius three-bet to $3,600 with the lovely
. Dwan made the call and proceeded to hit a junky two pair on the
flop. Antonius checked his aces on the ragged board, Dwan bet $7,200 and Antonius called. The turn came the
, giving Antonius the nut flush draw and a gutshot straight draw. He turned around and led out for $21,600, Dwan moved all-in for $77,591 and Antonius called off the $35,789 he had behind. The
on the river counterfeited Dwan's two pair eights and fours, Antonius making aces and kings to take down the $93,178 pot.
With only three weeks to go before the first anniversary of the "durrrr" Challenge (yes, it's really been running that long) prospects look grim for these two finishing their match before the one-year mark hits. So, gentlemen, how do you feel about setting your inner degenerates free and playing out the rest at the Rush Poker tables?
Rush Poker is addictive, contagious, not for the faint of heart, and exclusively available at Full Tilt Poker.