The Weekly Turbo: EPT Berlin Suspects Nabbed, Tony G Offers to Stake Isildur1, and a WSOP TOC Bribe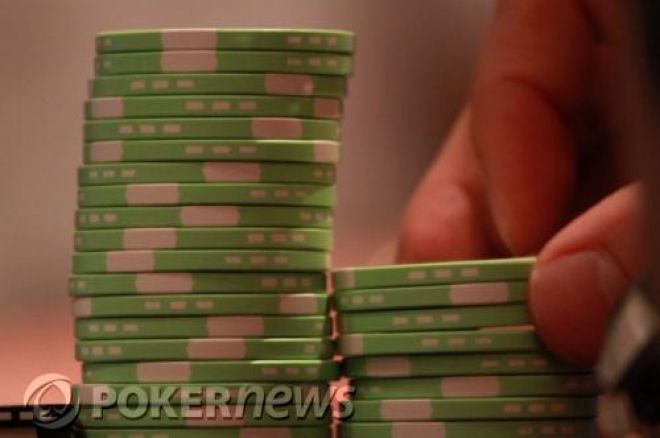 Busy week? Maybe you missed the story of Tony G offering to stake Isildur1 in a live televised cash game or the way Tom Schneider is trying to get votes for the World Series of Poker Tournament of Champions. Lucky for you we're recapping the whole week for you right now.
Heavy Hitting
PokerNews is pleased to announce that it has struck an agreement with Heavy.com to serve as its poker content provider.
"We're very excited to be working with the PokerNews. With poker becoming more and more popular, and over 10% of Heavy's audience playing online poker every month, adding poker editorial to Heavy.com is an obvious fit. PokerNews, is the industry leader, which made this an easy decision," Heavy.com CEO Simon Assaad said.
Heavy.com is one of the leading entertainment Web sites for men. The site includes MMA content, humorous videos, and more.
"Heavy is such a powerhouse of a Web site that we're absolutely honored to be working with them. Heavy.com readers will get a daily dose of great poker content from PokerNews, our brand and content will be introduced to an entirely new audience, which makes this the perfect fit for both parties," said Matthew Parvis, PokerNews' editor-in-chief.
[I]Check out Heavy.com. It might become your second favorite place to go — after PokerNews
AGA Changing Its Tune?
The American Gaming Association, which has, for quite some time, been opposed to online gambling, seems to be singing a different tune as of late. President of the AGA Frank Fahrenkopf has said that the AGA is "open to the concept" as long as it is done the "right" way. The AGA is more in favor of a state-based regulation model, however, and it is remaining neutral on Barney Frank's bill.
Read more about it on Pokerati.com.
Aussie Aussie Aussie!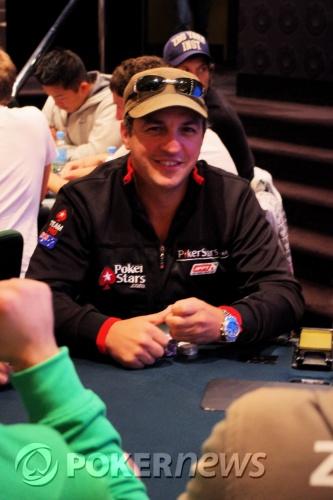 The PokerStars.net Australia New Zealand Poker Tour stop in Perth is in the books and the $132,750 AUD first-place prize is in Tony Hachem's pockets. This win is T. Hach's first major tournament win, as well as his biggest career pay day.
Hachem is breaking records, too. This win is his sixth cash in an ANZPT Main Event, something that no other player has done. He's also poised to take the ANZPT Player-of-the-Year title again this year — 40 points separate him from second place after this win.
1. Tony Hachem - $132,750 AUD
2. Aleks Lackovic - $84,250 AUD
3. Vesko Zmukic - $47,500 AUD
4. Dale Marsland - $38,300 AUD
5. Tu Le - $32,000 AUD
6. Jimmy Wong - $26,800 AUD
7. Zaffer Soemya - $21,700 AUD
8. Eoin Kennedy - $16,600 AUD
9. Wade Beavis - $12,750 AUD
Qualifiers are running now for ANZPT Sydney. Sign up for a PokerStars account and win your way to the land down under.
Spring Break is Over
PokerNews' own Kristy Arnett is getting taken to school. Poker school, that is. She will be receiving poker lessons from DeucesCracked's Andrew "BalugaWhale" Seidman.
The eight-part series will take an in-depth look at Seidman's coaching skills and give Kristy and viewers the tools needed to begin crushing online poker — not the nosebleeds obviously, but you've got to start somewhere.
The series begins on April 5. Check out DeucesCracked.com for more.
Following us on Twitter is a really good idea. Another good idea? Facebook.
Can Your Vote Be Bought?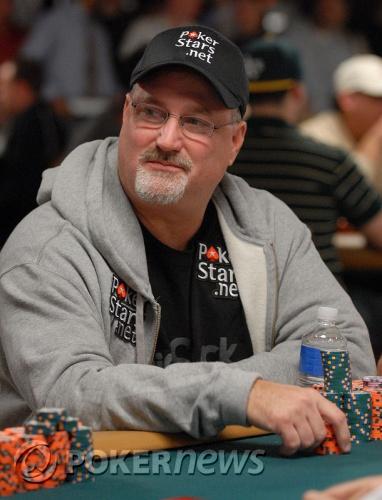 What's the easiest way to get something you want from someone? Bribe Promise someone something, of course. So when the World Series of Poker left it up to the masses to vote on 20 of the 27 entrants of the 2010 Tournament of Champions, besides Twitter spamming the heck out of us, poker players had to come up with another way to get votes.
Tom "Donkeybomber" Schneider, in an effort to get votes, is promising to split half of what he wins with his voters. His stipulation is that you must vote only for him. Schneider isn't even in the Top 50 yet, but who knows, promising money has a strange effect on people. If he wins, it's a $250,000 free roll for his voters.
Read the e-mail he sent out over at Pokerati.com.
Will Isildur1 Accept The G's Offer?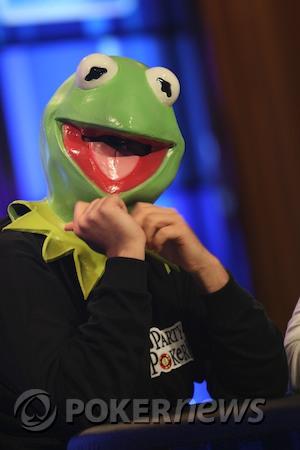 The PartyPoker Big Game IV will take place from April 11 through 13 at the Les Ambassadeurs club in Mayfair. PokerNews' own Tony G has offered to stake everyone's favorite madman, Isildur1, for the game. If he accepts, he'll be playing against Luke "FullFlush" Schwartz, Phil Laak, Issac Haxton, Neil Channing, Jennifer Tilly, and others.
The G offered the staking in his most recent blog on PartyPoker. He has offered to pay for Isildur's flights, hotel, and stake in the 48-hour cash game. Not only that, but managing director of Matchroom Sport, Eddie Hearn, has even agreed to allow Isildur to wear a mask during the game to keep his identity unknown. Tony has offered up his Kermit the Frog mask or even to get one specially made for the event.
Even though he wants to stake Isildur, G wants to make one thing clear, "If I stake you, I still want to crush you and make you bleed from the mask…and I will!"
Will Isildur accept? We're not for sure right now. Check out Tony's blog on PartyPoker for more.
Arrested at the Airport
Last weekend, the third and fourth suspects of the European Poker Tour Berlin heist were nabbed. Twenty-year-old Mustafa Ucarkus was arrested at Tegel airport after his lawyer gave authorities a tip about where he was.
Jihad Chetwie, the final suspect was also arrested at the Tegal airport. Chetwie was flying back to Germany, having left the country after the robbery. He apparently decided that living in a German prison was better than living in Lebanon or getting arrested there.
Pokerati has more here and here.