Two Suspects Now in Custody in EPT Berlin Investigation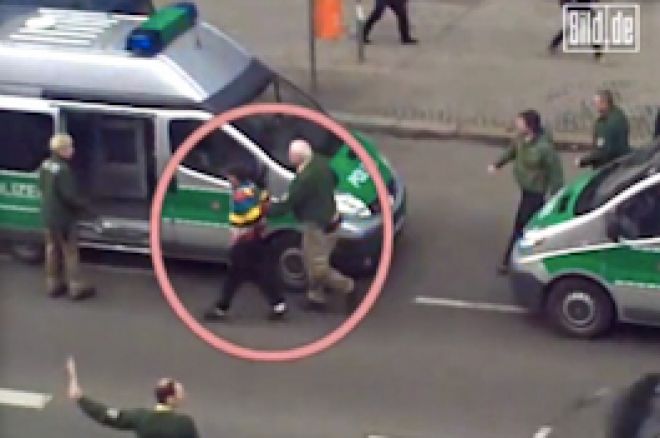 German police have a second suspect in custody in connection with the European Poker Tour heist in Berlin earlier this month.
On Wednesday evening, 20-year-old Ahmad el-Awayti surrendered himself to the authorities at a subway station in Rosenthaler Square. He approached officers posted there and said simply, "I believe you are looking for me," at which point he was taken into custody without incident.
El-Awayti is the second man currently being held as a suspect in the robbery. On Monday evening, Vedat S turned himself in to police, and his cooperation has been an asset to the investigation. The 21-year-old Turkish citizen is the owner of the getaway vehicle that the robbers used to flee the scene, and he claims to have been paid €40,000 for his role in the heist.
That leaves police in search of the two outstanding suspects, Jihad Chetwie (19, Germany) and Mustafa Ucarkus (20, Turkey). Reports indicate that Interpol may be involved with the investigation since it is presumed the two men have fled the country. An ongoing search is under way, and the authorities advise that Ucarkus' history of violence makes him especially dangerous.
Earlier this week, a 21-year-old Turkish man surrendered to the authorities in Berlin with his lawyer present. Muhammed B was questioned by police and promptly released when he was able to produce a solid alibi. Though he has not been re-arrested yet, he may once again be considered a fifth suspect. New information indicates police found a note that allegedly contained the names of three of the suspected robbers in his possession.
You can find the full story and video, both in German from Bild.
Stay tuned to PokerNews on Twitter and Facebook for more on this story as it develops.