The Weekly Turbo: PokerStars Revised SCOOP Schedule, Sponsorships for Sports Stars, and a Robbery at EPT Berlin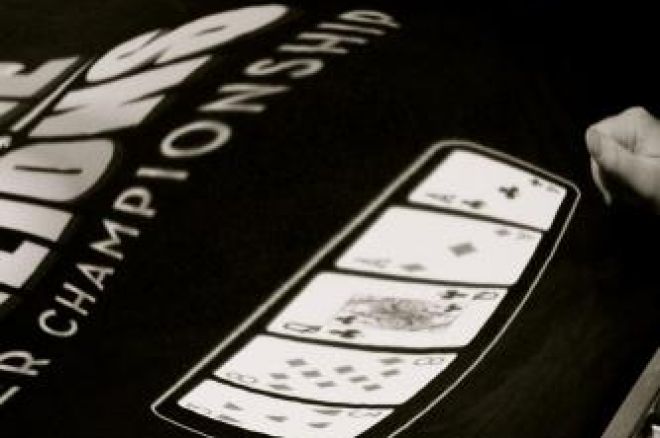 There was a robbery at the EPT Berlin, the SCOOP schedule was revised, and more this week in the world of poker. Find out all about it in the Weekly Turbo.
Erick and Erica Sitting in a Tree....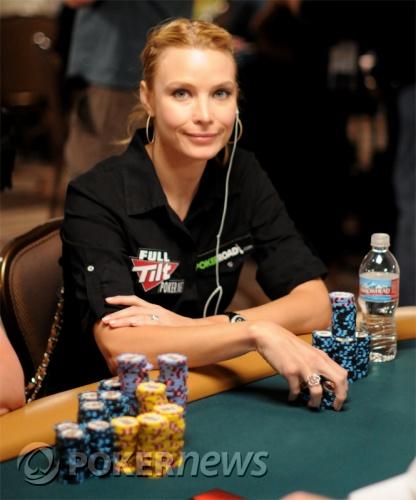 Rumors are swirling that love is in the air for Erick Lindgren and Erica Schoenberg. A photo of the two can be found on TwoPlusTwo, as well as a lot of speculation. Because we're not a gossip rag, this is all we'll say on the subject. Congrats you two!
Head over to TwoPlusTwo.com for the pic.
EPT Berlin Attack
Yesterday, six men wielding weapons attempted to rob the European Poker Tour Berlin. Thankfully, no one was seriously injured. The breaking news story with a recount of what transpired can be found here. The video shown below was shot just after play resumed for the EPT Berlin Main Event.
The New Bad Boy of Poker
Dennis Rodman has signed a deal with Only Poker to represent the site. Yes, that Dennis Rodman. The one who dyes his hair and sometimes wears women's clothing.
Rodman was a part of quite a few teams during his basketball career, the Pistons, Spurs, Bulls, Lakers, and Mavericks. Now he can add Team OnlyPoker to the list. This isn't his first foray into poker; he was part of the Bravo TV series Celebrity Poker Showdown in 2004.
"The Bad Boy is Back" and if you want to take him on, sign up for an OnlyPoker account today.
All-Star Game?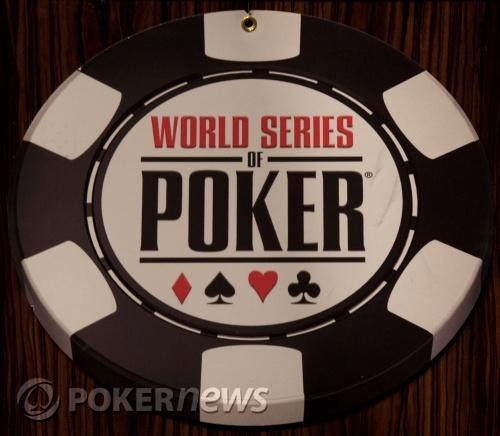 The NBC National Heads-Up Poker Championship was this weekend, which is essentially poker's version of March Madness. It appears as though the World Series of Poker will be entering the sporting event foray with an All-Star Game at the event this year.
Two tweets led the Cake Poker Blog to this conclusion, and after some investigation of said tweets, we're beginning to believe it too.
Said @WSOP tweets:
Doesn't poker deserve an All-Star Game? The WSOP thinks so. Stay tuned for details. We will need your help!
Which 20 WSOP Bracelet-Holders would you like to see compete in an All-Star game? Stay tuned
It seems that the WSOP is looking for the poker community's help in picking the field for this event. We know you're opinionated. Head over to our forums and let us know who you would want to see. Also, check out the Cake Poker Blog for more.
Now It's Time to Say Goodbye
Two Months, Two Million will not be returning to the small screen for another season, well, not on G4 anyway. The series, which premiered on August 16, ran for 10 half-hour episodes. The show chronicled four poker players' quest to make $2 million in two months and everything that happened in between. Jay Rosenkrantz, Emil Patel, Dani Stern, and Brian Roberts didn't exactly reach that goal, but the show was well received in the poker community; however, the ratings weren't good enough for "the Man," and the show was canceled.
"We're exploring our options. I learned a lot doing 2 Months, $2 Million...not the least of which was what people really liked about it and what didn't work. Hopefully we'll get a chance to let that experience work for us," Rosenkrantz said.
Gambling911.com has more.
Make sure you're following us on Twitter. It's the best way to get up-to-the-minute news.
Another SCOOP (Schedule) Please
The PokerStars Spring Championship of Online Poker schedule has been revised. When PokerStars released the schedule, Stars was apparently met with "constructive criticism" about it. Listening to this, a few things got tweaked and the result is a new schedule.
This new SCOOP schedule will have a total of 38 events and a guaranteed prize pool of $45,000,000. Satellites will start running soon and the first event begins May 2.
We like to keep things short around here, check out the PokerStars Blog for the entire schedule.
The Bet's Off
Tiger Woods has been approached by Irish bookmaker Paddy Power for a $75 million sponsorship deal. Paddy Power was offering a five-year deal. Even with Gatorade, AT&T, and others cutting his sponsorship, the deal with Paddy Power wasn't even looked at twice.
"We're not involved in any discussions to add to his sponsorship portfolio at this time," said Woods' agent at IMG Mark Steinberg.
Read more about it at BelfastTelegraph.co.uk.