The Nightly Turbo: Seiver Wins LAPC High Roller, PokerStars SCOOP Schedule Revised, and 2M2MM Cancelled?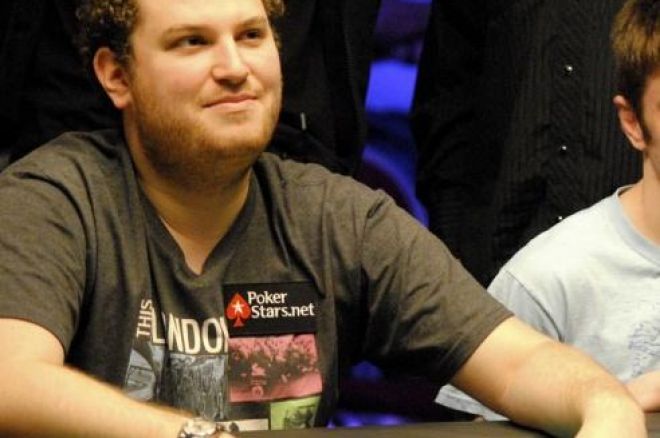 We'll tell you who won the LA Poker Classic High Roller, what has changed in the PokerStars SCOOP schedule, and some news on the 2M 2MM crew, all in tonight's Nightly Turbo.
Looking to win your way to Paris for the World Poker Tour Grand Prix? PokerNews and PartyPoker are going to try to help you out. Check out the details on the $23,000 WPT Race here.
If you're going to be in Austria in May and you're looking for a workshop on tournament directing and dealing, we have the perfect thing for you - The Bachelor of Poker Workshop.
The PokerStars European Poker Tour Berlin is under way.Find out who showed up for Day 1a and who made it through to Day 2 in this recap.
The final table of the World Poker Tour LA Poker Classic is set. Who's there? Click this to find out.
Another SCOOP (Schedule) Please
The PokerStars Spring Championship of Online Poker schedule has been revised. When PokerStars released the schedule, Stars was apparently met with "constructive criticism" about it. Listening to this, some things got tweaked and the result is a new schedule.
This new SCOOP schedule will have a total of 38 events and a guaranteed prize pool of $45,000,000. Satellites will start running soon and the first event begins May 2.
We like to keep things short around here, check out the PokerStars Blog for the entire schedule.
Seiver Sizzling
Scott Seiver is on fire as of late, winning the $25,000 buy-in LA Poker Classic High-Roller event, good for a healthy $425,330 payday. Seiver, who last week at NAPT Venetian took home $100,000 for scalping the most bounties, and beat a field of 41 players at the Commerce Casino to earn the win.
The road for Seiver was not an easy one, as the final table featured a few of the games most dangerous players, including Jason Mercier, Daniel Alaei, Lee Markholt and Tommy Vedes.
Final Table Results:
1. Scott Seiver - $425,330
2. Daniel Alaei - $222,790
3. Jason Mercier - $141,780
4. Lee Markholt - $101,270
5. Tommy Vedes - $70,890
6. Will Molson - $50,640
The final table of the Main Event of the LAPC is being played today and you can follow the updates at LAPCNews.com.
Someone Definitely Lost a Bet
Gloria Balding caught up with Nicolas Levi at the PokerStars European Poker Tour Berlin. The PokerNews Team dubbed him the breast player at the table. No you didn't read that wrong. Click play below and you'll see what we're talking about.
Follow us on Twitter for up-to-the-minute news and become a fan on Facebook.
Millionaire Matchmaker
We may or may not have a few guilty pleasures on Bravo, Real Housewives being one of them, as well asMillionaire Matchmaker, so you would imagine our surprise last night when we saw Phil Hellmuth and Yevgeniy Timoshenko on an episode of the latter.
No, the two weren't looking to be set up, instead they were playing a high-stakes poker game with someone that way, Jimmy D, and his date, a blonde namedAngel. Jimmy D was in the game for about $100,000 between himself and Angel. It may not have worked out between him and Angel, but she did win a huge pot against Hellmuth, securing a win of a different kind for Jimmy D. We're kind of sad to report that there was no standard Hellmuth blow-up when the blonde spiked a heart to win the huge pot.
You can watch the episode at Bravo.com.
Now It's Time to Say Goodbye
Two Months, Two Million will not be returning to the small screen for another season, well, not on G4 anyway. The series, which premiered on August 16, ran for 10 half-hour episodes. The show chronicled four poker players' quest to make $2 million in two months and everything that happened in between. Jay Rosenkrantz, Emil Patel, Dani Stern, and Brian Roberts didn't exactly reach that goal, but the show was well received in the poker community; however, the ratings weren't good enough for "the Man," and the show was cancelled.
"We're exploring our options. I learned a lot doing 2 Months, $2 Million...not the least of which was what people really liked about it and what didn't work. Hopefully we'll get a chance to let that experience work for us," said Rosenkrantz.
Gambling911.com has more.